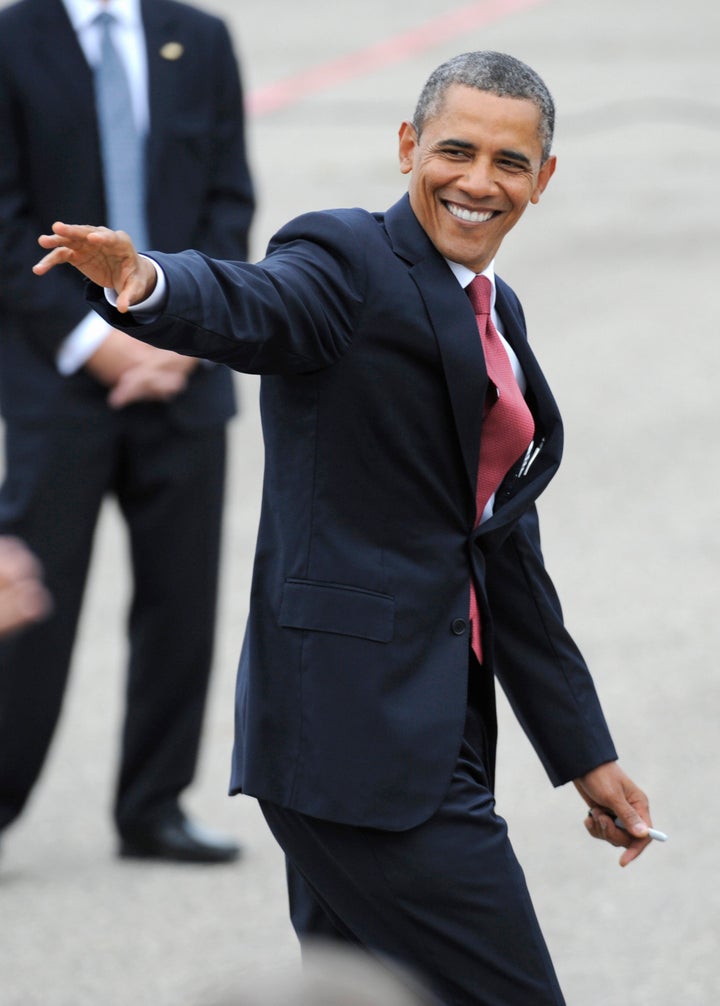 UPDATE: The Hollywood Reporter has more details on President Obama's visit to Los Angeles in September. The first of his two Hollywood events will take place at the famous House of Blues music venue and will include Hollywood industry supporters for a lower ticket price than we usually expect from an entertainment fundraiser. Tickets are just $250 a guest (if you want a photo with the president, be ready to shell out $10,000). After leaving the Sunset Strip landmark, the President will head down La Cienega Blvd. to the new, scene-y Fig & Olive restaurant for the second event, which will put guests back $35,000 for a ticket and a plus one (solo tickets run $17,900). A Q&A with President Obama will also be a part of the second event.
PREVIOUSLY: By JULIE PACE, Associated Press
WASHINGTON -- A White House official says President Barack Obama will make a three-day West Coast swing next month.
The president's trip will start in Seattle on Sept. 25. He will also make three stops in California: San Francisco, San Diego and Los Angeles. Obama's trip will wrap up in Denver on Sept. 27.
The president's travel schedule is picking up again following a summer that saw him largely stuck in Washington to deal with the contentious and protracted debate over raising the nation's debt ceiling and cutting government spending.
The official insisted on anonymity because the trip has not been officially announced.
Popular in the Community