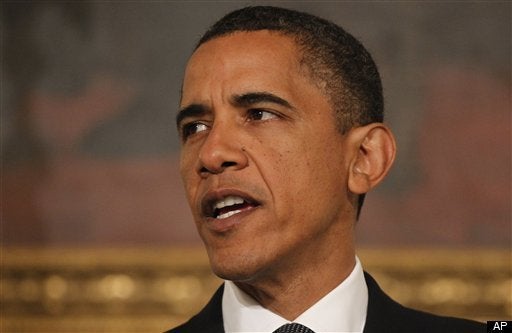 President Obama met for lunch on Thursday with a group of predominantly progressive columnists to discuss a range of topics, chief among them the oil spill in the Gulf.
Attendees included Gail Collins of the New York Times, Eugene Robinson of the Washington Post, Rachel Maddow of MSNBC and Gerald Seib, the Washington bureau chief of The Wall Street Journal, all of whom were spotted leaving the West Wing at roughly 1:45 p.m.
The lunch lasted more than an hour, said a White House spokesman. But no further details were offered. For full disclosure, Huffington Post co-founder and editor-in-chief Arianna Huffington was invited to attend but could not make it due to a scheduling conflict.
These types of meetings happen irregularly at the White House, though it has been some time since the president sat down for a discussion with progressive pundits.
Support HuffPost
The Stakes Have Never Been Higher
Popular in the Community