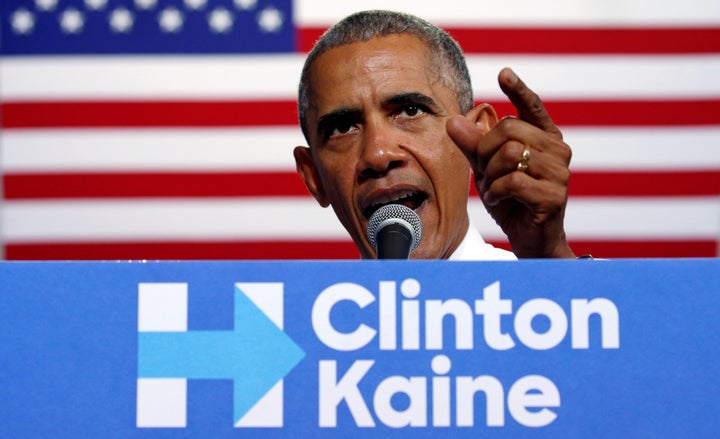 President Barack Obama sharply criticized Sen. Marco Rubio (R-Fla.) for backing GOP presidential nominee Donald Trump, accusing the senator of putting his own career before the good of the country.
Speaking Thursday at a rally for Hillary Clinton in Miami Gardens, Florida, Obama called out the senator for endorsing Trump despite his harsh criticism of the reality star during the Republican primary.
"Why does Marco Rubio still plan to vote for Donald Trump? Why is he supporting Donald Trump?" Obama asked. "I know a lot of Republican voters, just ordinary folks, your neighbors, your friends, most of them don't think the way Trump does. And there are legitimate differences between the parties. But there has to be a point where you stand for something more than just party, or more than just your own career."
Obama went on to point out the various conspiracy theories hard-line conservatives pushed for years ― birtherism, calling climate change a hoax ― and how Republicans like Rubio have failed to stand up to such rhetoric.
"They've been saying crazy stuff, and there are a lot of politicians like Marco Rubio who know better, but they just look the other way because they figured, you know what, if we can just stir folks up and think that Barack or Hillary or others are doing all these terrible things we're saying they're doing, that's gonna help us get votes," Obama said. "So we'll just oppose anything that they're trying to do and maybe we'll end up having more power in Washington. So they just stood by and said nothing, even though they knew better, while their base actually started believing some of this stuff."
"Donald Trump didn't start all this," Obama continued. "Like he usually does, he just slapped his name on it, took credit for it, and then promoted the heck out of it."
Rubio, who is running for re-election against Democratic Rep. Patrick Murphy, was one of Trump's most vocal critics during the Republican primary. In February, he said he didn't think Trump could be trusted with the country's nuclear arsenal, arguing an "erratic individual" like Trump shouldn't hold such power. He also described Trump as "dangerous" and a "con man."
Nevertheless, Rubio said in May he would vote for Trump, and stood by that decision even after The Washington Post published a 2005 recording of Trump's boasts about sexually assaulting women.
"I disagree with him on many things, but I disagree with his opponent on virtually everything," Rubio said in a statement. "I wish we had better choices for President."
Echoing comments he's made at previous Clinton rallies, Obama also went after Republicans who revoked support for Trump in the wake of the 2005 tape, questioning why it would "take you this long to figure out that Donald Trump shouldn't be president."
"If you've made a career of idolizing Ronald Reagan, then where were you when your party's nominee was kissing up to Vladimir Putin, the former KGB officer?" asked Obama. "You used to criticize me for even talking to the Russians. Now suddenly you're OK with your nominee having a bromance with Putin."
HUFFPOST READERS: What's happening in your state or district? The Huffington Post wants to know about all the campaign ads, mailers, robocalls, candidate appearances and other interesting campaign news happening by you. Email any tips, videos, audio files or photos to scoops@huffingtonpost.com.
Before You Go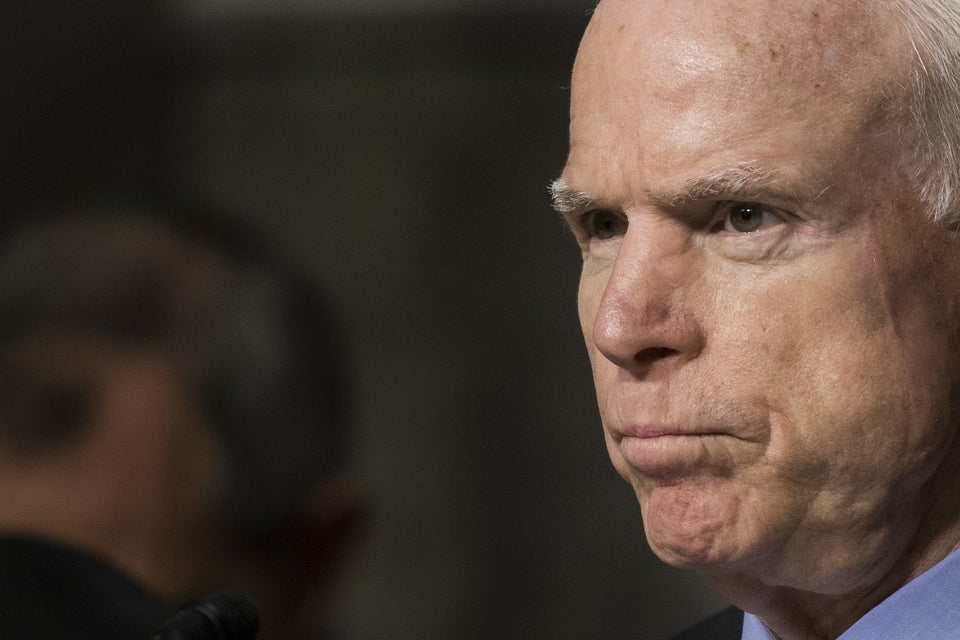 Republicans Who Have Withdrawn Their Support For Donald Trump
Popular in the Community