As the government shutdown entered its 14th day, President Barack Obama spent some time away from the front lines of the budget battles on Monday to visit Martha's Table, a D.C. nonprofit that helps low-income and homeless families. Many of those volunteering there are furloughed federal workers. The president donned an apron and helped with making the sandwiches, getting his hands dirty.
"Can I just say just in the few moments I've been here I'm feeling a little sticky," Obama said. "I think I got some PBJ on my fingers."
Obama then got some pointers for bagging, according to a pool report:
"Show me the right technique here," he asked. He accepted some pointers and made some light banter. First, it was the bags. "I got the Ziplock down," he said after a bit. "And then I just slide the sandwich in," he remarked, on learning the method. "It's got to be sealed." He said the sandwich he made had the "presidential thumbprint" on it.
Obama did address the looming debt ceiling deadline, which is Thursday, by saying that "we stand a good chance of defaulting" if Republicans don't cooperate.
Here are some photos of Obama's visit:
Meeting The Volunteers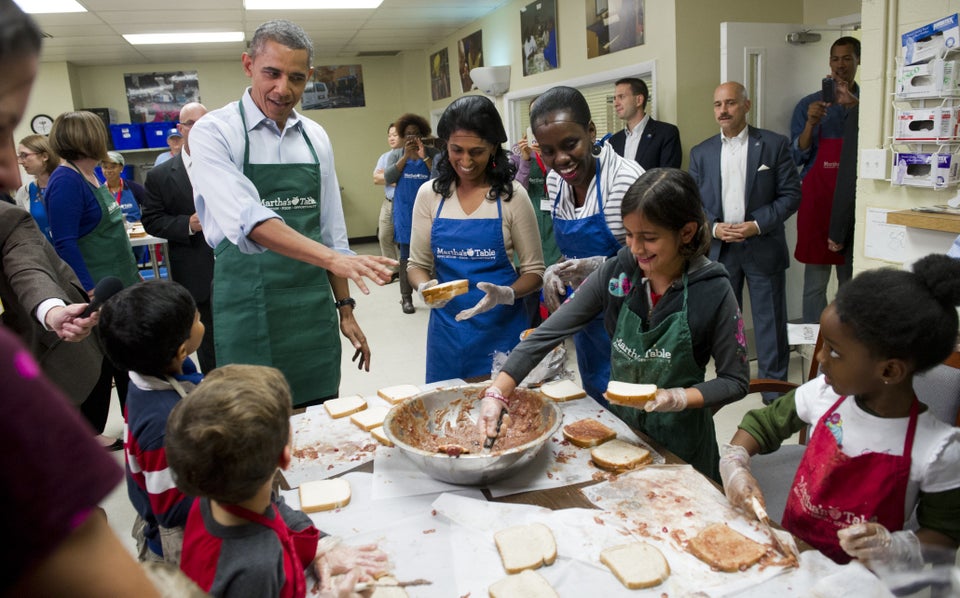 More Volunteers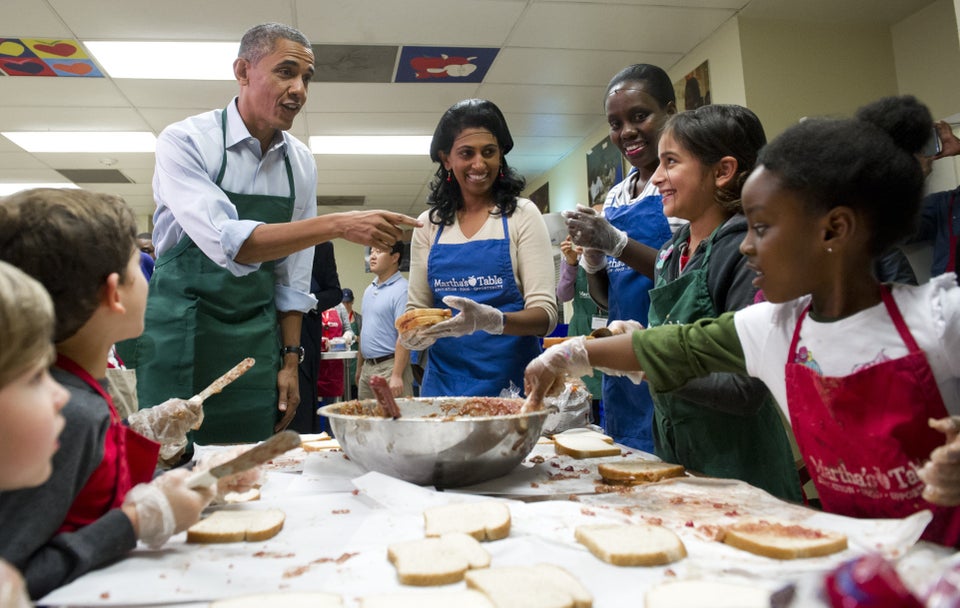 Talking To Reporters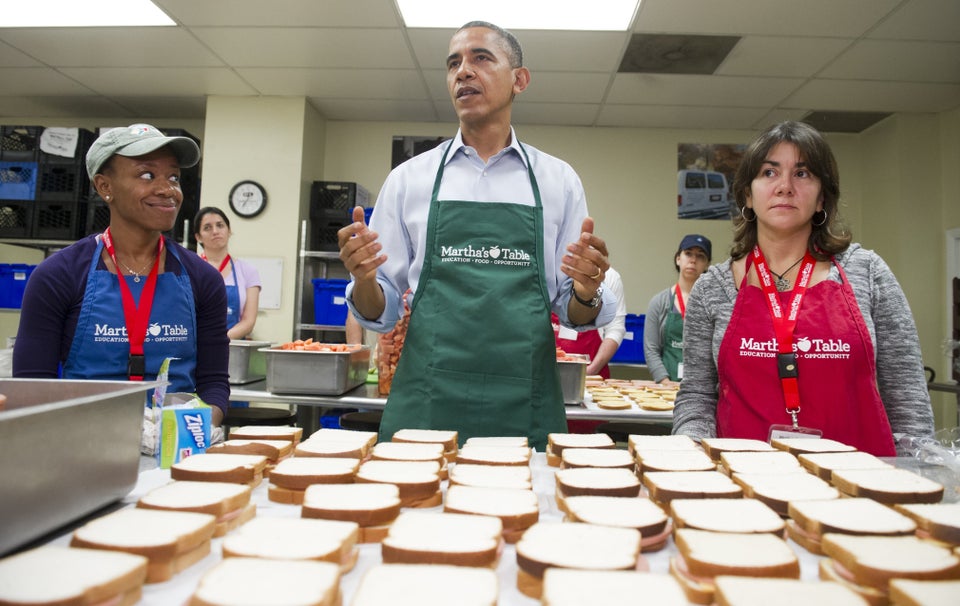 Speaking To Reporters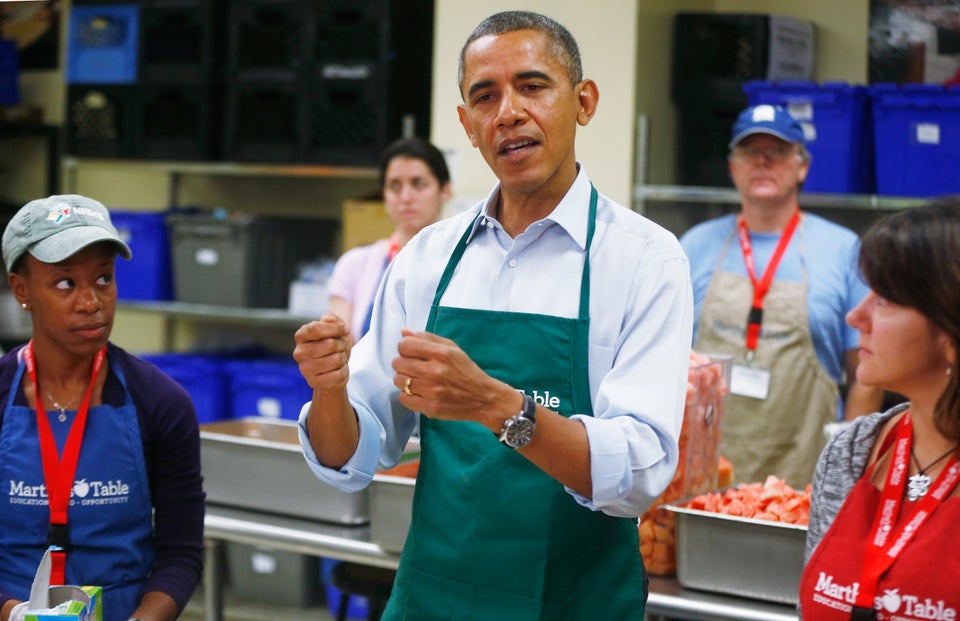 Trying To Hear Over The Noise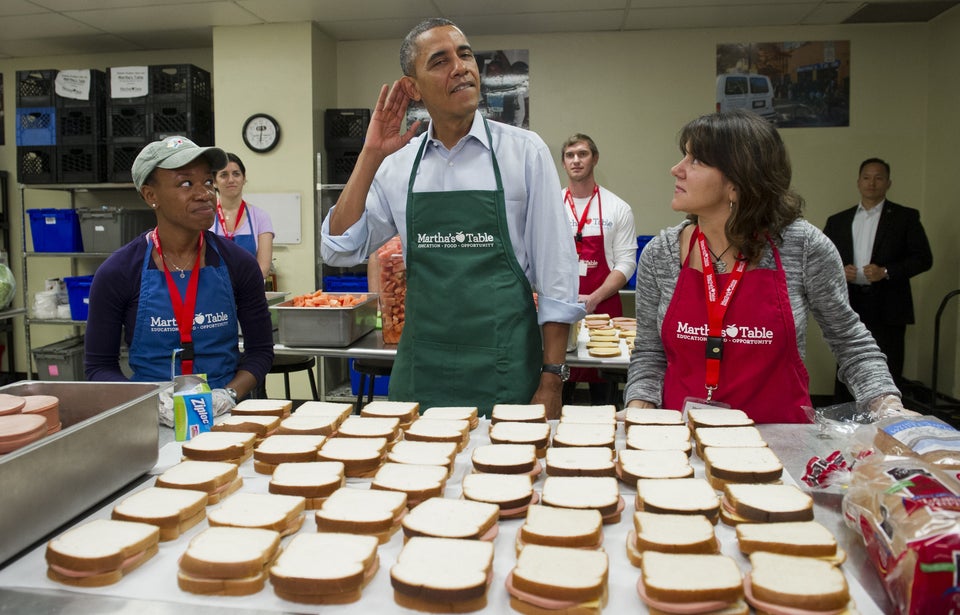 First, It's Time To Put On Some Gloves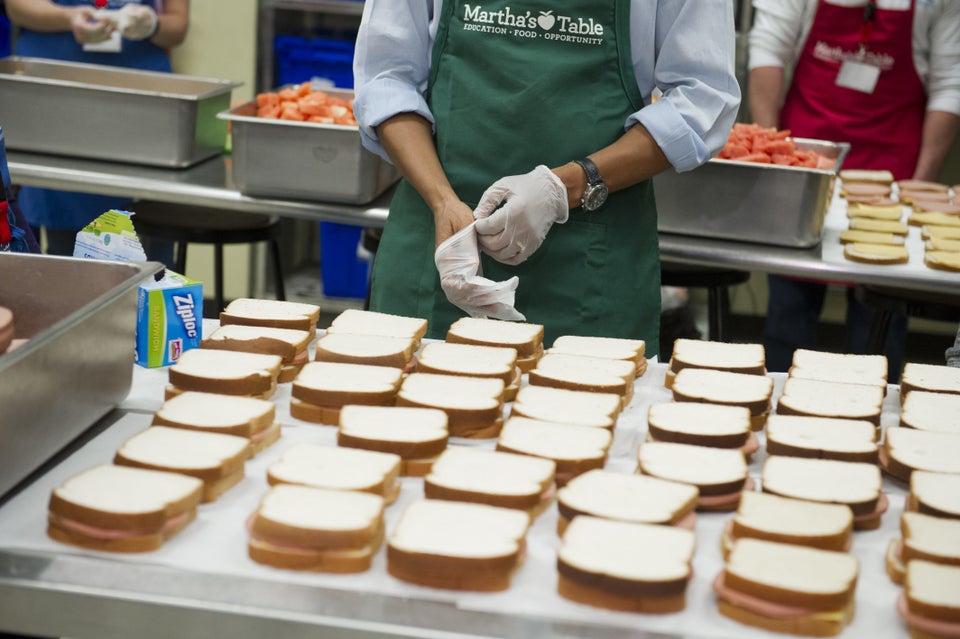 It's Time To Make Some Sandwiches!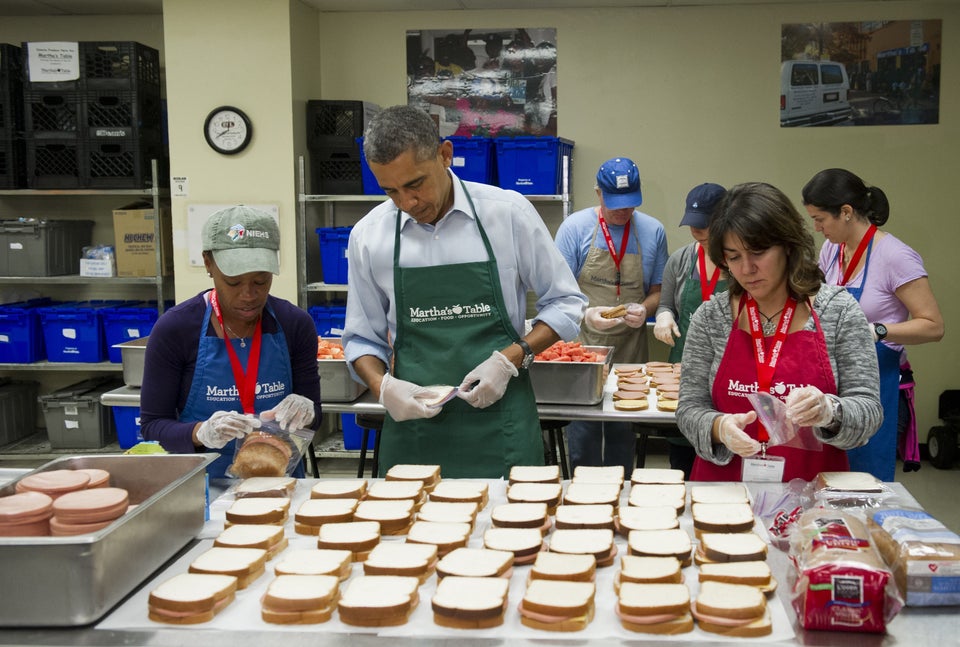 Bagging The Sandwiches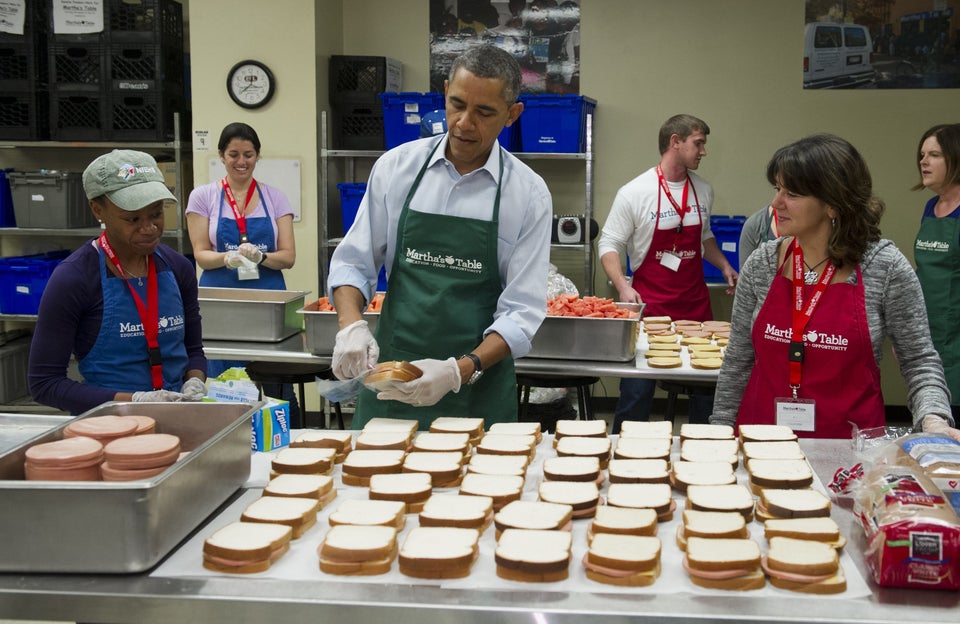 Sealing The Ziplock Bag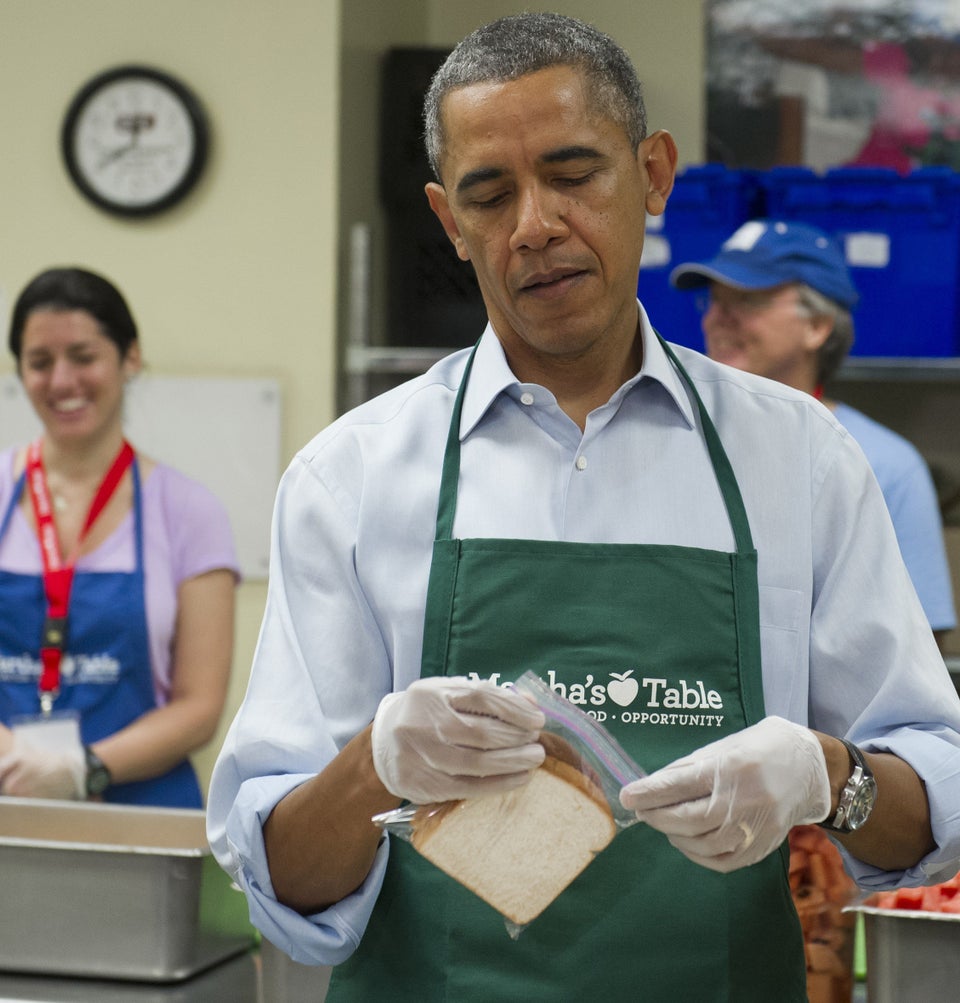 Not Bad!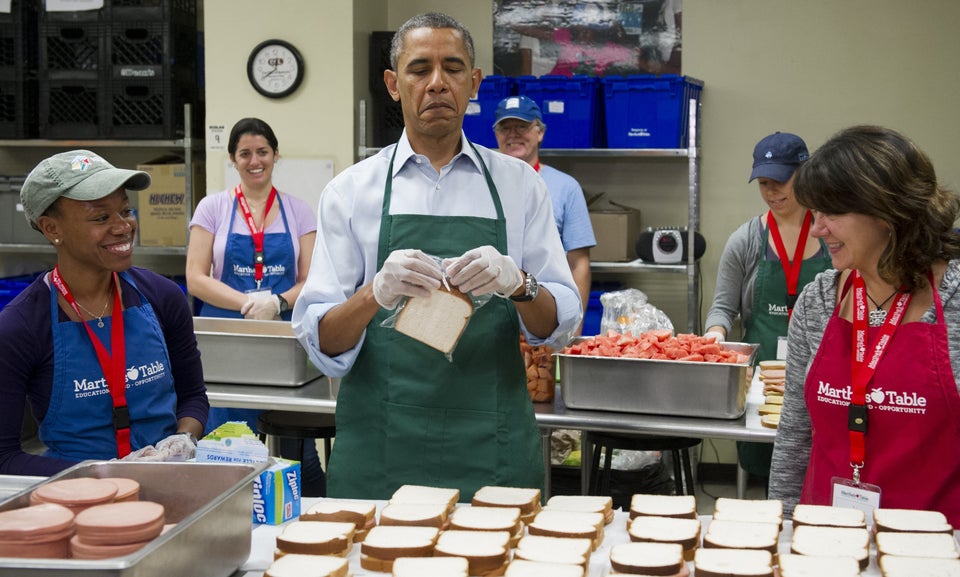 Meeting More Volunteers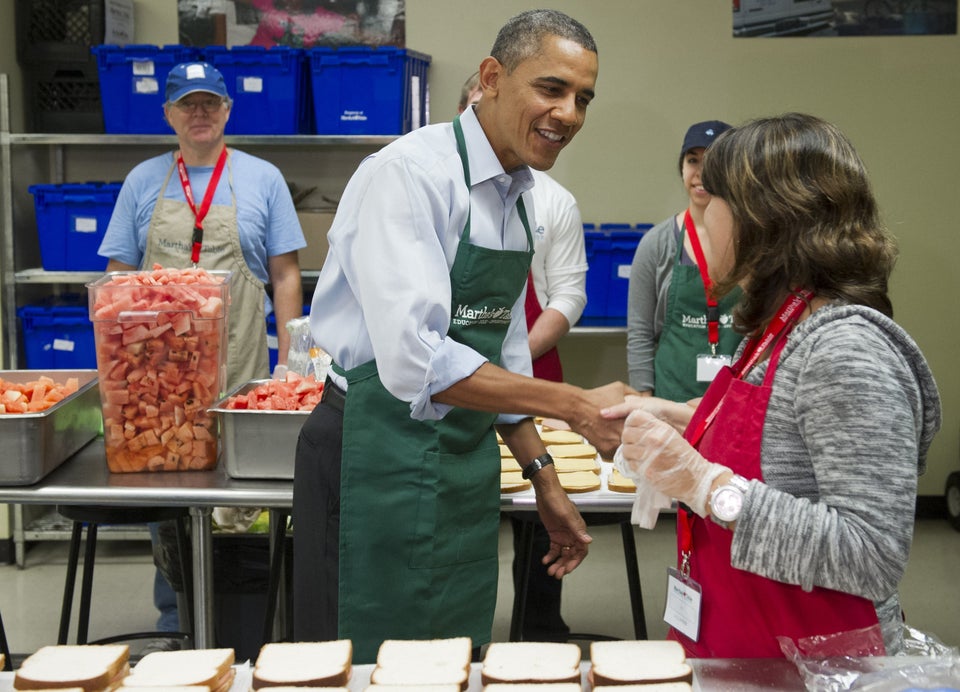 Group Shot!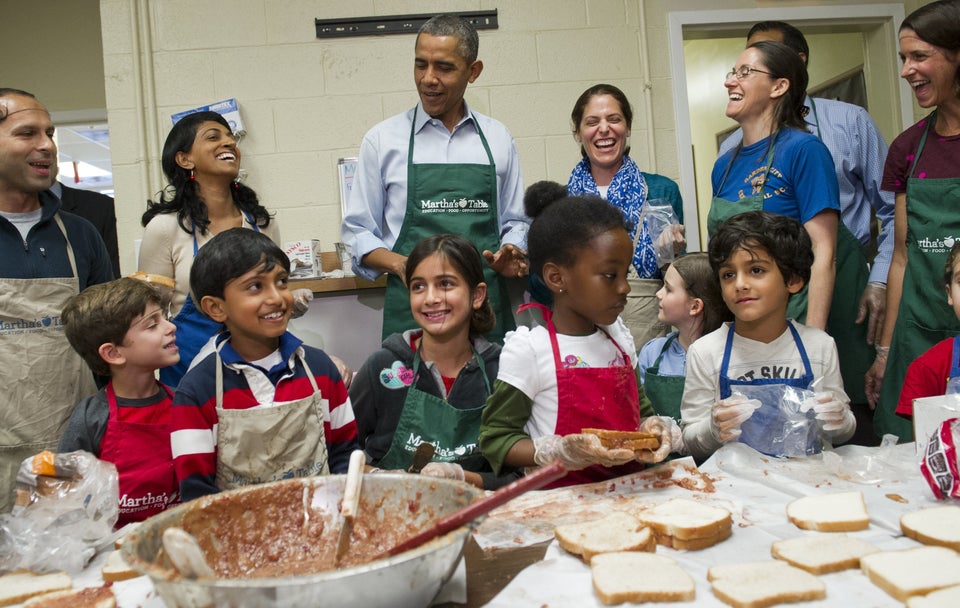 Some Happy Volunteers And POTUS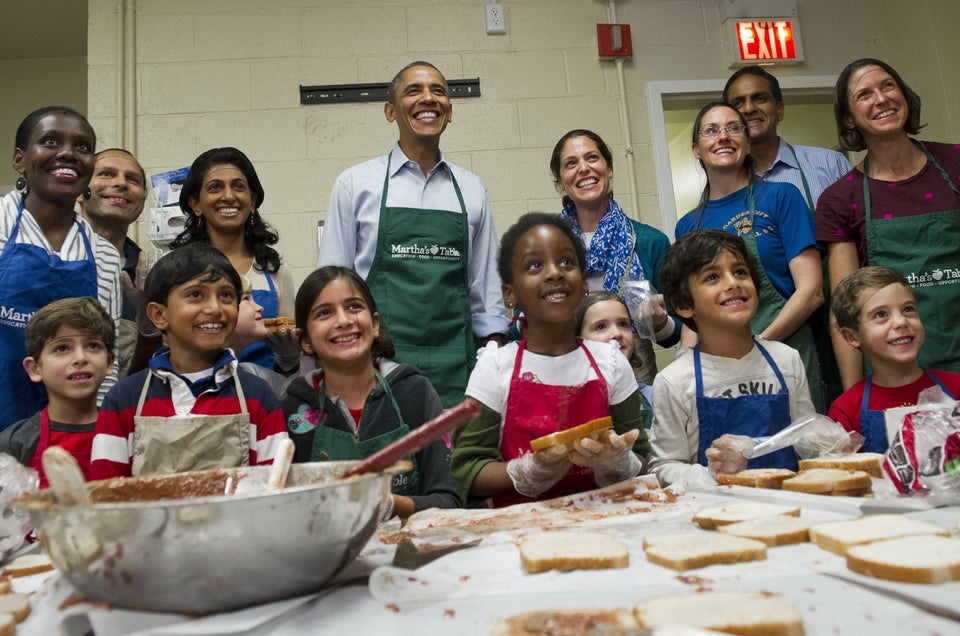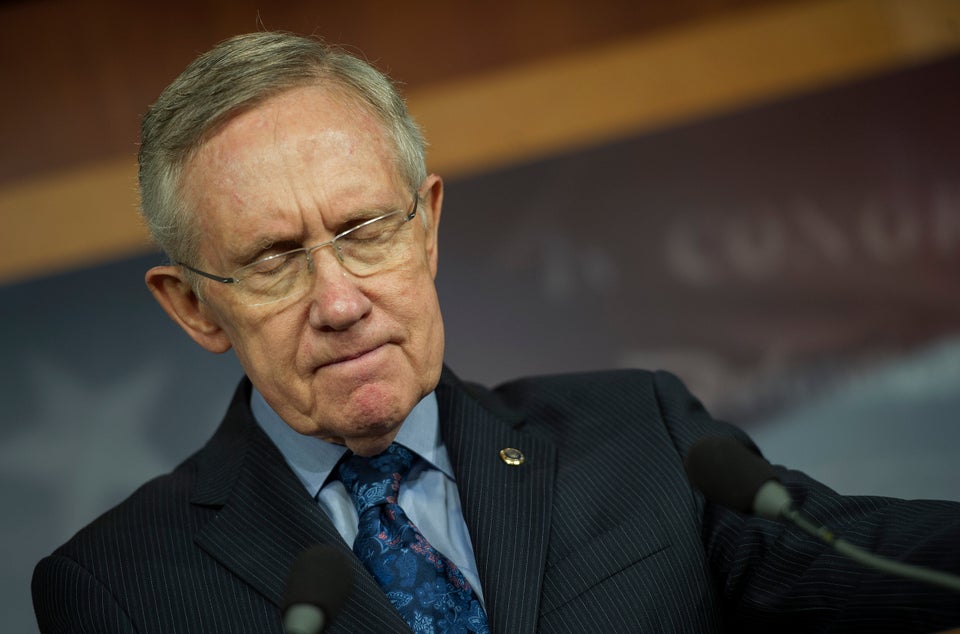 Dems' Government Shutdown Stares