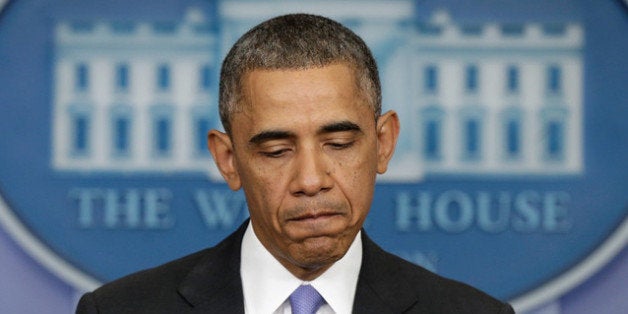 President Obama closed his health care press conference on Thursday by taking one last shot at the reporters he was speaking to.
"The things that go right, you guys aren't going to write about," he said.
To say that might not have been the best thing to do on a day when Obama was apologizing for the botched rollout of his health care law, but, if Obama was looking for some stray validation, he would have been wise to look away from Twitter.
The reviews for his press conference were negative, to say the least. These are just some of the things people were saying:
Obama presser resembling first debate v. Romney in tone and dynamism.

— Jonathan Wald (@jonathanwald) November 14, 2013
watching this obama presser on mute while playing lorde is making it much more tolerable

— Shani O. Hilton (@shani_o) November 14, 2013
Good news for Obama as twitter pans his press conference: Most Americans aren't on twitter. Bad news: Most local media & everyone in DC is.

— McKay Coppins (@mckaycoppins) November 14, 2013
Popular in the Community