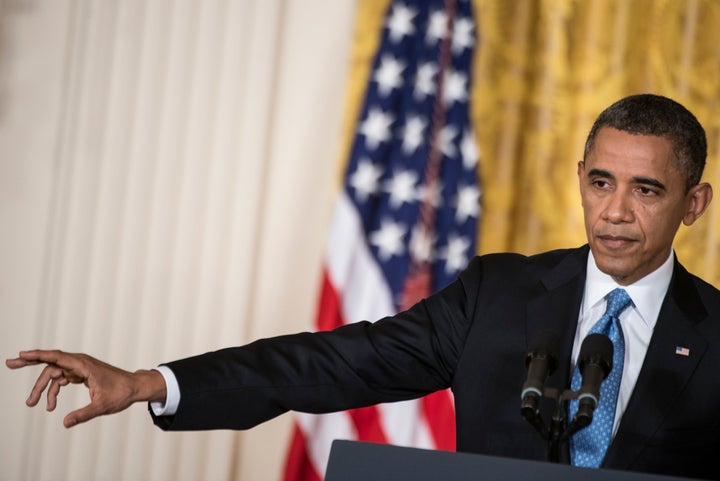 In an interview released Sunday with The New Republic's Franklin Foer and Chris Hughes, Obama labeled media as one of the "biggest factors" in upcoming conversations, scripting his ideal for how the relationship between the two forces should change.
"If a Republican member of Congress is not punished on Fox News or by Rush Limbaugh for working with a Democrat on a bill of common interest, then you'll see more of them doing it," Obama said.
Most recently, Limbaugh had a flair for the divisive during the fiscal cliff talks, encouraging members of the GOP to refrain from negotiating with the president.
"I would suggest to people who really believe Obama is concerned about his second term and his legacy -- he doesn't want a recession -- the only way to flush that out is to come dangerously close to allowing it all to happen," said Limbaugh in late November.
Obama linked that point to John Boehner in the TNR interview, adding that he thought the House Speaker "genuinely wanted to get a deal done," but was impacted by vulnerability to attacks from more conservative streams of the Republican Party.
Boehner barely retained his House Speaker role, leaving the holiday talks in an embattled state after many members of his caucus were displeased with the terms of the agreement.
While the president specifically named some names of the right-wing contingency, he added that the left is far from immune to the "same dynamic." Yet those networks in his estimation, and Democrats alike, are less obstinate to some give and take.
"I think the difference is just that the more left-leaning media outlets recognize that compromise is not a dirty word," he said. "And I think at least leaders like myself—and I include Harry Reid and Nancy Pelosi in this -- are willing to buck the more absolutist-wing elements in our party to try to get stuff done."
Calling all HuffPost superfans!
Sign up for membership to become a founding member and help shape HuffPost's next chapter
BEFORE YOU GO
PHOTO GALLERY
Inauguration 2013