Some seniors would pay more for Medicare benefits in the future under President Barack Obama's budget proposal for the coming fiscal year.
The $3.8 trillion White House budget unveiled Wednesday renews calls for charging wealthy Medicare beneficiaries more for physician and prescription drug coverage. The spending framework also raises costs for people who join Medicare in 2017 and later for some services, and levies a surcharge on beneficiaries who buy comprehensive health insurance plans to supplement their Medicare coverage.
"If we want to preserve the ironclad guarantee that Medicare represents, then we're going to have to make some change but they don't have to be drastic ones," Obama said Wednesday when he introduced his budget for fiscal year 2014, which begins on Oct. 1. "They are reforms that keep the promise we've made to our seniors: basic security that is rock-solid and dependable and there for you when you need it."
Wealthier Medicare beneficiaries would pay higher premiums for Medicare Part B, which covers physician visits and other outpatient care, and Medicare Part D, the prescription-drug benefit, starting in 2017. That same year, everyone enrolled in Part B would face a higher deductible.
People who join Medicare in 2017 or later, and buy supplemental health insurance that covers all or most of their Medicare deductibles and cost-sharing expenses would pay extra for Medicare Part B. According to White House estimates, these and other new changes to Medicare benefits and costs would reduce federal spending by $57 billion over a decade.
The increased costs for some are balanced by measures that would reduce prescription drug spending for beneficiaries and taxpayers. Obama seeks to close the Medicare prescription drug benefit coverage gap known as the "doughnut hole" by 2015, five years sooner than under current law. The budget also would cut Medicare payments for prescription drugs and speed generic medicines to the market.
Although some of the White House's proposals, such as closing the Medicare drug benefit doughnut hole sooner, would be beneficial to people on the program, other parts of the plan would simply shift more health care expenses from the government to senior citizens and the disabled, said Dan Adcock, the director of government relations and policy at the National Committee to Preserve Social Security and Medicare.
"The problem is that with seniors already using 20 to 40 percent of their income on health care and you're just going to pile on these additional costs, you know they're going to have to be choosing and picking between what they can afford to buy and what they can't," said Adcock.
Obama's proposals to change Medicare benefits and costs are small relative to the overhaul of the program outlined last month by House Budget Committee Chairman Paul Ryan (R-Wis.). Ryan's budget, which the House approved for the third consecutive year, would replace traditional Medicare with a system that would provide beneficiaries with a flat sum of money each year to buy private health insurance.
In total, Obama seeks to cut federal health-care spending by $401 billion over a decade, mostly by lowering prices for prescription drugs and reducing Medicare payments to medical providers. Congress would have to approve the budget measures for them to take effect.
Obama also would bar brand-name drugmakers and generic manufacturers from striking "pay to delay" deals that postpone the availability of cheaper medicines and shorten the length of time makers of brand-name "biologic" drugs, which are based on living organisms, can market products without generic competition.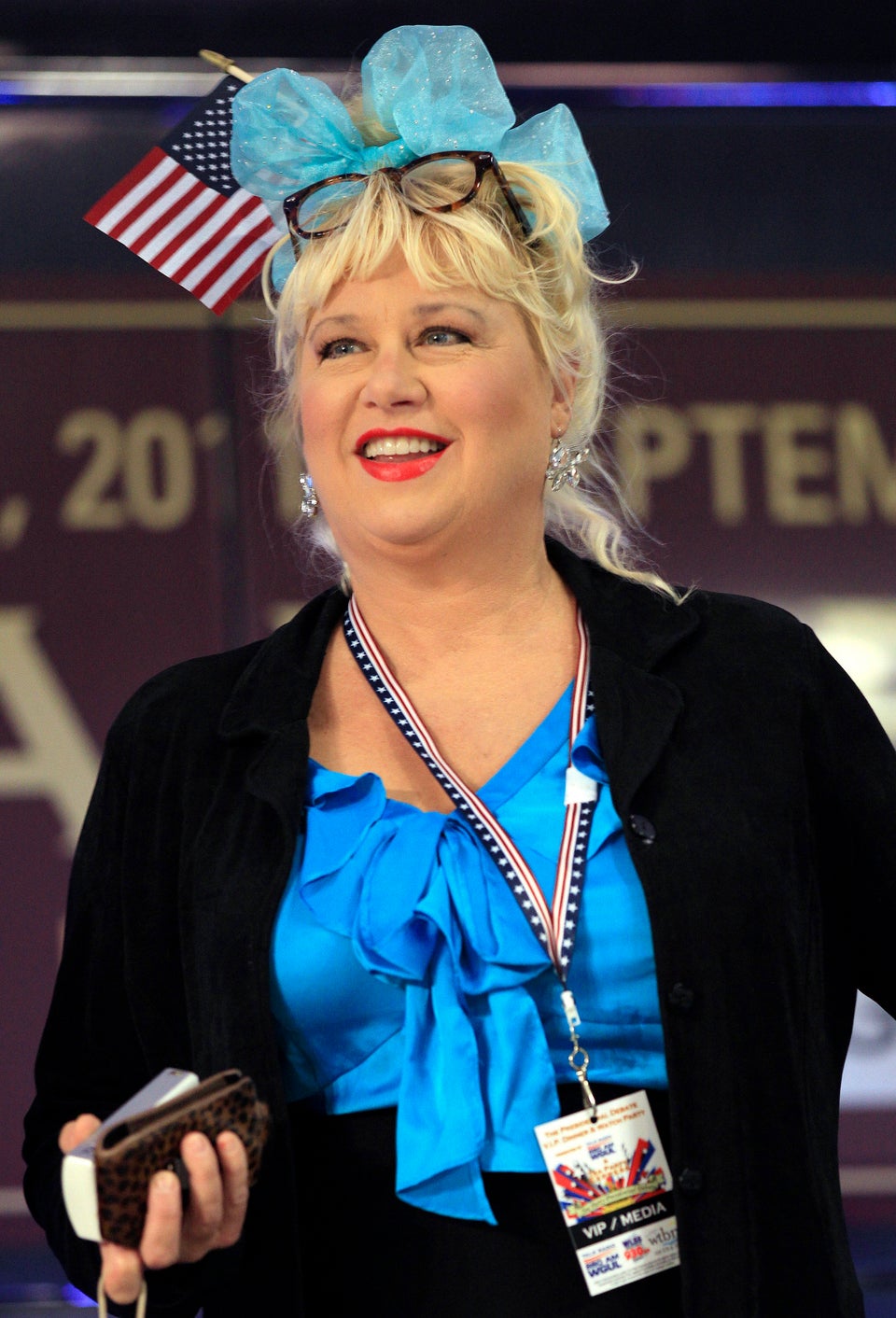 People Comparing Obamacare To Hitler, The Holocaust Or Nazi Germany