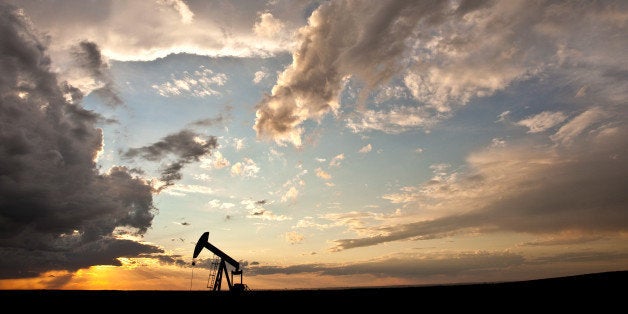 WASHINGTON -- The White House released a new strategy Friday to address methane emissions from landfills, mines, agriculture, and the oil and gas sector.
Methane -- a greenhouse gas 34 times more potent than carbon dioxide -- currently accounts for 9 percent of all U.S. emissions. If unaddressed, those emissions are expected to rise through 2020, the White House said in a strategy document released Friday. The plan lays out steps that the Environmental Protection Agency and the departments of Interior, Energy and Agriculture will take over the next two years to develop new standards around such emissions.
The plan, said Dan Utech, the special assistant to the president for energy and climate change, "will improve public health and safety while providing more energy."
"We know there are a lot of cost-effective reductions that are out there," Utech said on a call with reporters Friday.
In April 2014, the Department of Interior's Bureau of Land Management will give notice that it is crafting new rules for capturing emissions from coal mines on federal land. The EPA already has a voluntary coal-bed methane program for mining on private lands, which will continue.
Some time in the spring of 2014, the EPA will release five technical white papers looking at methane emissions from the oil and gas sector. Those papers will be available for public and industry comments through the summer. In the fall, the EPA will determine whether to proceed with new rules governing that sector. The administration said it expects that any new rules, if necessary, would be finalized by the end of 2016.
In the summer of 2014, the EPA will propose new standards for cutting methane emissions from new landfills, and solicit public comments on whether to update standards for existing landfills.
In June, the departments of Agriculture and Energy will release a voluntary "biogas roadmap" that will include voluntary measures for methane reductions in the dairy industry, one of the biggest methane sources in the U.S. That will set a goal of cutting emissions in that sector by 25 percent by 2020.
The Bureau of Land Management is also going to propose updated standards for cutting emissions from venting and flaring in oil and gas operations on public lands in 2014, but the plan does not give an exact timeframe for those rules.
Environmental groups had praise for the plan, but also indicated that its efficacy won't be apparent until more specific rules are released.
"This strategy has the potential to deliver the federal regulatory oversight that is needed to complement state efforts and make sure that all of the oil and gas industry meets basic, commonsense standards to deploy readily available technologies," said Fred Krupp, president of the Environmental Defense Fund, in a statement. "The most important work of turning this strategy into action lies ahead, but we are confident that the case for action is strong and will prove out in the end."
REAL LIFE. REAL NEWS. REAL VOICES.
Help us tell more of the stories that matter from voices that too often remain unheard.
BEFORE YOU GO
PHOTO GALLERY
Connect The Dots On Climate Change