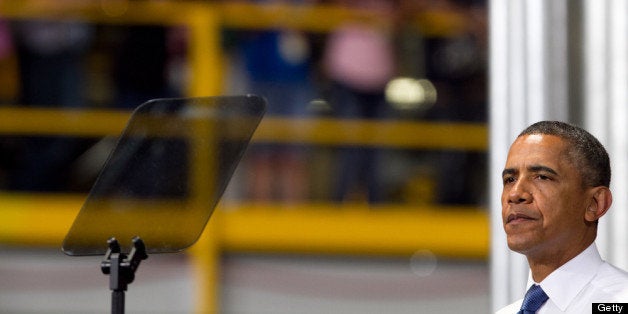 Just 12 percent of Americans said middle class families have benefited a lot from Obama's policies, while 46 percent said they hadn't benefited at all. Wall Street bankers and health insurance companies were seen as having gained far more, as were both wealthy and poor families.
(Chart: Monmouth University)
But only 46 percent of Americans believed that he would focus the remainder of his term on the middle class, while 50 percent did not.
Not all of the blame fell on the president. While 55 percent thought it was likely that he would propose some policies to help the middle class, just 30 percent expected Congress to enact any of those proposals.
The Monmouth poll surveyed 1,012 Americans by phone between July 25 and July 30.
HuffPost Pollster's average, which includes all publicly available polling, puts Obama's job approval rating on the economy at about 40 percent, with nearly 52 percent disapproving of his efforts.
'); if (location.host === "m.huffpost.com") { jQuery('iframe[src^="http://elections.huffingtonpost.com/pollster"]').parent().each(function() { if (jQuery(this).hasClass('flex-video')) { jQuery(this)[0].style.height = '400px'; } }); } }catch(e){}