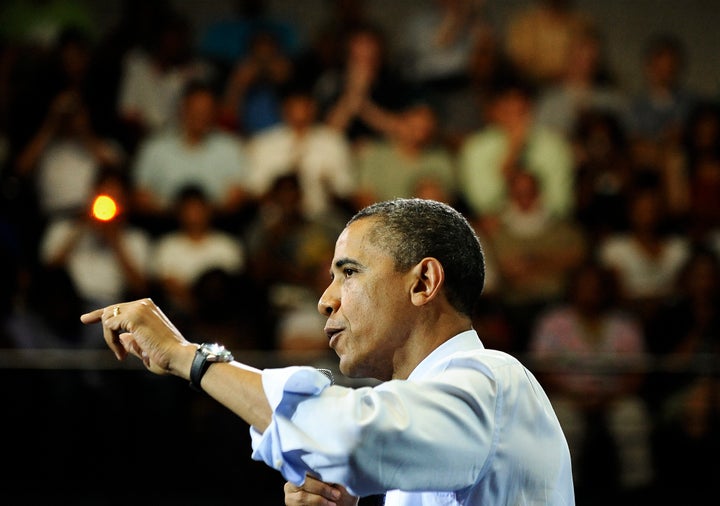 WASHINGTON (AP/The Huffington Post) -- The bruising debt fight behind him for now, President Barack Obama is planning a Midwest bus tour later this month that will focus on jobs.
As he signed the compromise legislation raising the U.S. debt ceiling, Obama complained that Washington has been "absorbed" by the crisis of a looming default, but American families are still facing a "quiet crisis" of persistently high unemployment. He promised to make job-creating measures his top priority when Congress returns from vacation -- including pending trade deals, extending payroll tax cuts and overhauling patent laws.
"Growing the economy isn't just about cutting spending, it is not about rolling back regulations that protect our air and water and keep people safe. That is not how we are going to get past this recession. We are going to have to do more than that," Obama said on Tuesday after the Senate approved the deal to raise the debt ceiling.
"There already is a quiet crisis going on in the lives of a lot of families and a lot communities all across the country. They are looking for work and they have been for a while ... that ought to compel Washington to cooperate, that ought to compel Washington to compromise and that ought to compel Washington to act."
The Hill reports that traveling to the Midwest is a strategic move for Obama:
The choice of the Midwest as a destination (no specific stops have been planned as of yet) is a telling one for the administration. Those states have been some of the areas hit hardest by the most recent recession, and suffer from some of the nation's highest unemployment rates.
Not only that, but Democrats suffered some of their biggest losses in midwestern states in 2010.
The New York Times reports that Obama plans to hold a series of town hall meetings after Labor Day where he will talk about Medicare and Medicaid and challenge Republicans to put forward their own ideas for creating jobs.
The bus tour will be run by the White House, not Obama's reelection campaign, The Hill notes.
Popular in the Community