President Obama issued a stern statement on the problem of military sexual assault on Friday, telling military leaders they have one year to "step up their game exponentially" in preventing and responding to sexual assault cases.
"I have also directed that they report back to me, with a full-scale review of their progress, by Dec. 1, 2014," Obama said. "If I do not see the kind of progress I expect, then we will consider additional reforms that may be required to eliminate this crime from our military ranks and protect our brave service members who stand guard for us every day at home and around the world."
Sen. Kirsten Gillibrand (D-N.Y.) has fought passionately to remove sexual assault cases from the chain of command because victims have testified that they do not trust their commanders to handle those cases effectively without retaliating. The Pentagon estimates that 26,000 incidences of unwanted sexual contact occurred in the military in 2012, but only about 3,000 were reported, and only about 300 of those led to prosecutions.
Gillibrand's amendment to remove such cases from the chain of command was not included in the final defense bill, but it is on the Senate calendar to receive a standalone vote in 2014. After speaking with the president on Thursday, she said she does not agree with him that her proposed reform can wait a year to be implemented.
"I do not want to wait another year to enact the one reform survivors have asked for in removing commanders with no legal training and conflicts of interest from the decision of whether or not to prosecute a rape or sexual assault," she said in a statement. "We have the best fighting force in the world and they deserve a first class justice system. Nowhere in America do we allow a boss to decide if an employee was sexually assaulted or not, except the United States military."
The defense bill did contain other major sexual assault reforms. It would strip military commanders of the ability to overturn jury convictions, require a civilian review if a commander declines to prosecute a case, assign victims an independent legal counsel to protect their rights, mandate a dishonorable discharge for anyone convicted of sexual assault, criminalize retaliation against victims who report a sexual assault and eliminate the statute of limitations in rape and sexual assault cases.
The final bill also includes Rep. Nita Lowey's (D-N.Y.) amendment requiring military academies to provide sexual assault training to new cadets and midshipmen within 14 days of arriving at the academy. The curricula must include "a brief history of the problem of sexual assault in the Armed Forces, a definition of sexual assault, information relating to reporting a sexual assault, victims' rights, and dismissal and dishonorable discharge for offenders," according to the language of Lowey's amendment.
"Sexual assault in the armed services and at our military academies is systemic and corrosive," Lowey said. "We must end the violence, shame, and silence. We must also change the culture that has allowed these crimes to take place."
Obama said he will continue to work with Congress to address the problem and to make sure that the military effectively carries out the new reforms.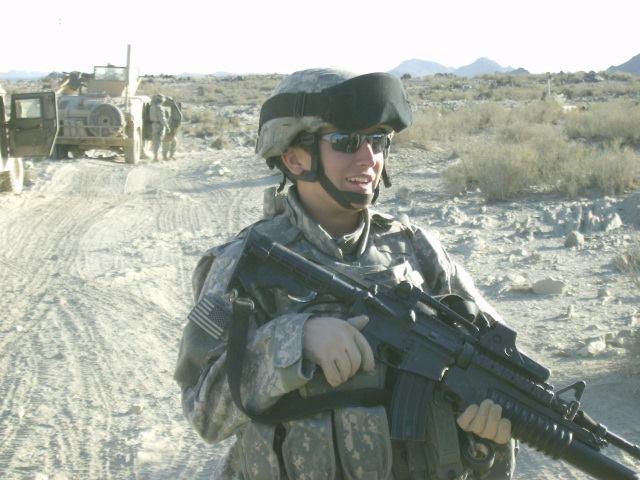 The Faces Of Military Sexual Assault