Then a little-known Illinois state senator who'd only recently embarked on a U.S. Senate campaign, Obama had looked out of place at the gathering of prominent journalists, Rosman wrote in 2008, noting that he was "one of a few black people in attendance."
Rosman approached Obama and spoke with him for a while about his political career, not knowing that the man would one day go on to win his Senate election and eventually his race for the nation's highest office. She said what struck her most, however, was what a fellow party-goer told her after her conversation with Obama:
But what I will always remember is as I was leaving that party in 2003, I was approached by another guest, an established author. He asked about the man I had been talking to. Sheepishly he told me he didn't know that Obama was a guest at the party, and had asked him to fetch him a drink. In less than six years, Obama has gone from being mistaken for a waiter among the New York media elite, to the president-elect.

What a country.
Before You Go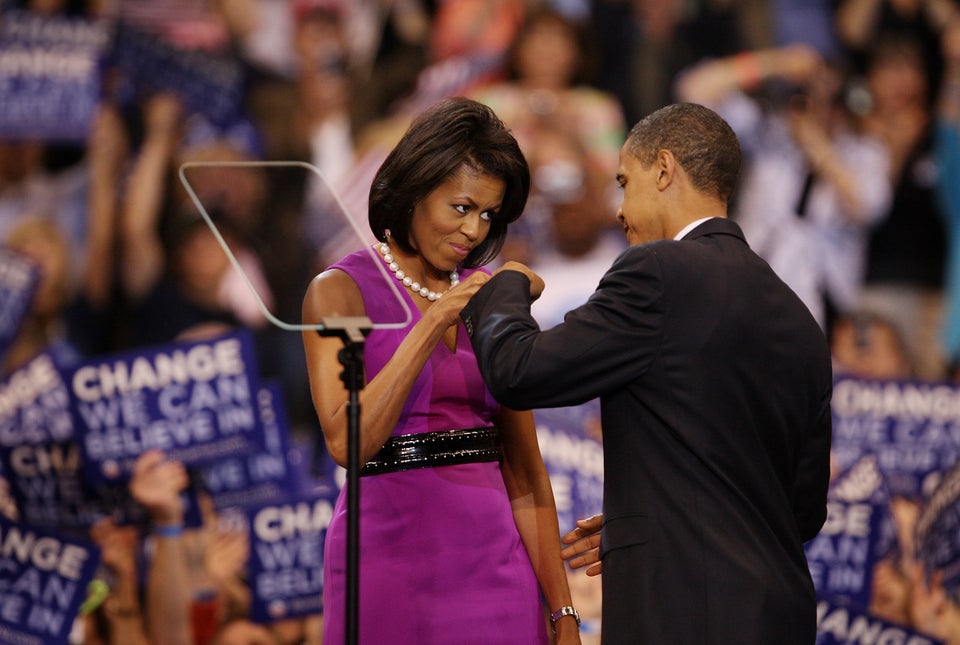 Obama's Fist Bumps
Popular in the Community