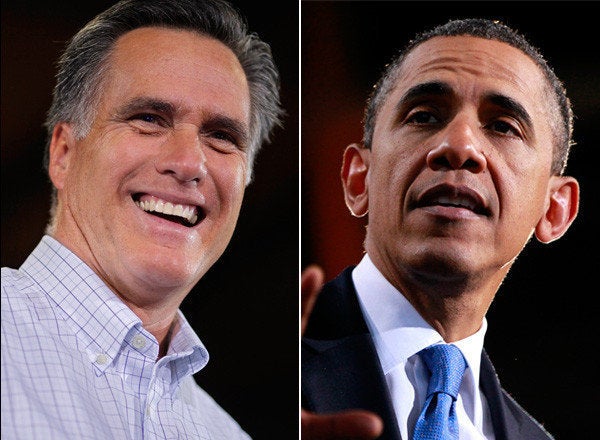 Speaking at a fundraiser in Baltimore on Tuesday, President Barack Obama took a shot at the depth of policy ideas coming from GOP presidential nominee Mitt Romney, saying you could fit the entire Romney campaign "on a tweet."
"The good news is, the American people generally agree with our vision," Obama said at a private home in the Baltimore area, according to a pool report. "If you just put in front of them issue after issue, and you present the Democratic approach and the Republican approach, we win.
"The other side feels that it's enough for them to just sit back and say, 'Things aren't as good as they should be and it's Obama's fault,'" the president continued. "And you can pretty much put their campaign on, on a tweet and have some characters to spare."
Obama was making a series of fundraising stops in the Baltimore area Tuesday, and was introduced by Maryland Gov. Martin O'Malley (D) at the home of developer Josh Fidler before making the tweet comment. Guests at the Fidler event reportedly paid up to $50,000 to mingle with the president. The crowd there included Sen. Barbara Mikulski (D-Md.), Sen. Ben Cardin (D-Md.), Rep. John Sarbanes (D-Md.) and Baltimore Mayor Stephanie Rawlings-Blake (D), according to the pool report.
The president had another stop scheduled Tuesday at the Hyatt Regency in Baltimore, where Obama supporters were invited in an email from O'Malley to join the president at a cost ranging from $250 to $10,000.
Popular in the Community