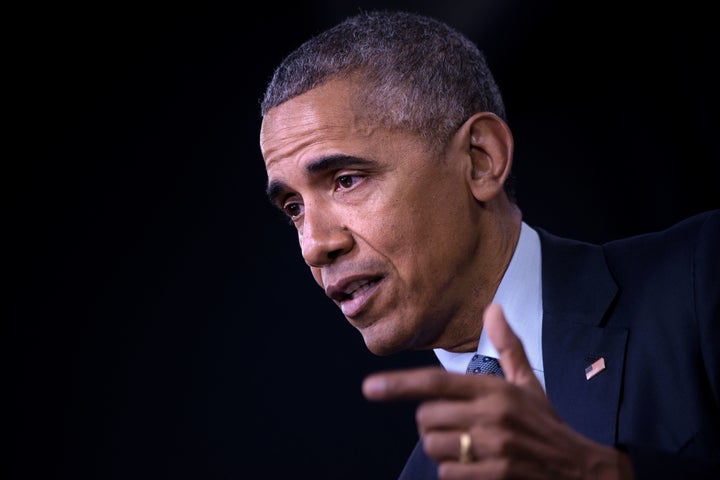 WASHINGTON ― President Barack Obama's administration announced Thursday the transfer of some $80 million in additional funds to combat the growing Zika threat after Congress refused to pass a $1.9 billion package before going on a seven-week break.
Nevertheless, congressional Republicans took credit for convincing the White House to act when Congress would not.
"For over six months we have been calling on the administration to use every existing resource at their disposal to address this crisis," Rep. Hal Rogers (R-Ky.), chairman of the House Appropriations Committee, said in a statement. "Our calls have been met with little action, while the White House continues to cast aspersions and blame at others for lack of funding."
The White House asked for $1.9 billion in February, and Rogers and other Republicans responded by questioning the administration's plans to use the money. The administration then transferred $589 million from other programs ― primarily the effort to combat Ebola ― to begin dealing with Zika.
The Senate passed a compromise Zika package worth $1.1 billion on a bipartisan vote. But when that broadly supported bill came back from negotiations with the House, Republicans added riders to it restricting contraception services, protecting the Confederate flag, cutting Obamacare and weakening the Clean Water Act.
Democrats promptly labeled the riders poison pills and refused to pass the altered bill. Republicans then blamed Democrats for the impasse, as Rogers did again Thursday.
"The House has twice passed responsible, immediate funding legislation for vaccine development, mosquito control, and public health efforts," Rogers said, referring to the rider-laden measure and an earlier bill that would have provided just one-third of the requested money. "These much-needed funds have been blocked at every turn by Democrats in the Senate, with the backing of the Obama White House."
Even one of the few Republicans who supported Obama's initial request, Sen. Marco Rubio (R-Fla.), blamed Democrats and crowed over the funding transfer.
"Last month I urged President Obama to use all the funds that were already available to fight Zika," Rubio said in a statement. "Today's action is long overdue, and the Obama administration should do even more to find unspent funds that can be redirected toward fighting Zika in Florida."
In a letter to lawmakers Thursday, Health and Human Services Secretary Sylvia Burwell explained that the transfer comes at a cost. It means that $34 million being shifted at the National Institutes of Health will be used to continue development of one promising vaccine, but that three other vaccine candidates will have to be shelved. It also means that NIH's work on Zika diagnostics will stall, Burwell said.
Similarly, $47 million being transferred to the Biomedical Advanced Research and Development Authority will allow the agency to sign contracts with private companies that work on vaccines, but it does not provide enough money to come close to finishing that work. 
"With the actions described above, we have exhausted our ability to even provide short-term financing to help fight Zika," Burwell wrote. She said that if Congress fails to act by the end of the fiscal year next month, the Centers for Disease Control and Prevention and NIH will have to start cutting back Zika efforts.
Burwell opened her letter by noting that, as of Thursday, there were more than 7,300 cases of Zika infection in the United States, including 972 pregnant women with evidence of infection and 15 babies born with Zika-linked birth defects.
And in Florida, where the first local outbreak of Zika has been recorded, there are at least 22 related cases.
Democrats blamed their GOP colleagues for the current state of affairs, and said Congress should come back to work before its scheduled Sept. 6 return to pass the bipartisan Zika bill.
"Without having successfully enacted any funding to fight Zika, Republicans shut down Congress for the longest summer recess in at least 60 years," said House Minority Leader Nancy Pelosi (D-Calif.). "What better use of time do Republicans have right now than to come back here and get the job done for the American people?"
"In its continued failure to enact emergency Zika appropriations, the Republican majority is playing Russian roulette with the health of the American people," said Rep. Nita Lowey (D-N.Y.), Rogers' counterpart on the Appropriations Committee. "This failure has forced the administration to divert funding from other critical priorities, including cancer, Alzheimer's, HIV/AIDS, mental health, viral hepatitis, and home energy assistance for low-income Americans. Robbing Peter to pay Paul is damaging and immoral, and it must stop."
Calling all HuffPost superfans!
Sign up for membership to become a founding member and help shape HuffPost's next chapter