"I'm a movie guy," Obama said. "I can rattle off a bunch of movies."
As a candidate, Obama stuck to the classics: "The Godfather" Parts I and II ("III, not so much," he correctly noted), "Lawrence of Arabia" and "Casablanca" because, "you know."
As president, Obama's breadth of pop culture consumption and his role as pop culture tastemaker and influencer did not go unnoticed. He embraced the big and the small, highbrow and lowbrow, old and new. 
For pop culture junkies, it was fun to see the president of the United States dive into all forms of popular culture, voraciously consuming it, talking about it and engaging with it ― but, above all, showing an acute awareness of how it both influences and reflects American society and provides a common language.
Throughout his presidency, Obama often used movies and movie references to explain the world, to the pleasure of movie buffs (this reporter among them).
"There's a scene in the beginning in which the gang leaders of Gotham are meeting," the president would say. "These are men who had the city divided up. They were thugs, but there was a kind of order. Everyone had his turf. And then the Joker comes in and lights the whole city on fire. ISIL is the Joker. It has the capacity to set the whole region on fire. That's why we have to fight it."
Sometimes it was in more lighthearted contexts, to relate a good anecdote or show that he was in the know.
"As I was flying over the lake, I was thinking about Fredo," he said. "It's tough."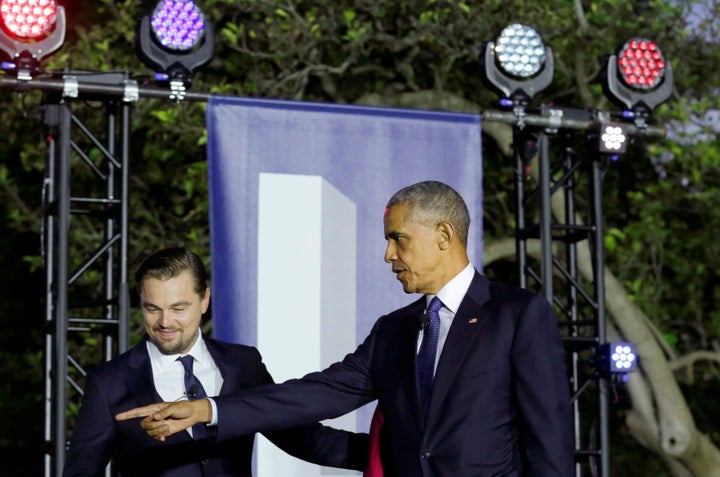 As president, Obama also championed films that corresponded with his own interests through hosting screenings at the White House. Reflecting his deep study of and appreciation for history, he screened Steven Spielberg's "Lincoln" and Ava DuVernay's "Selma."
Just last month, first lady Michelle Obama hosted the cast of "Hidden Figures," which tells the story of three pioneering black women at NASA who were integral to the success of the early space missions. The film is about black history, female empowerment, and science and math fields, all areas that the Obamas have promoted in the White House.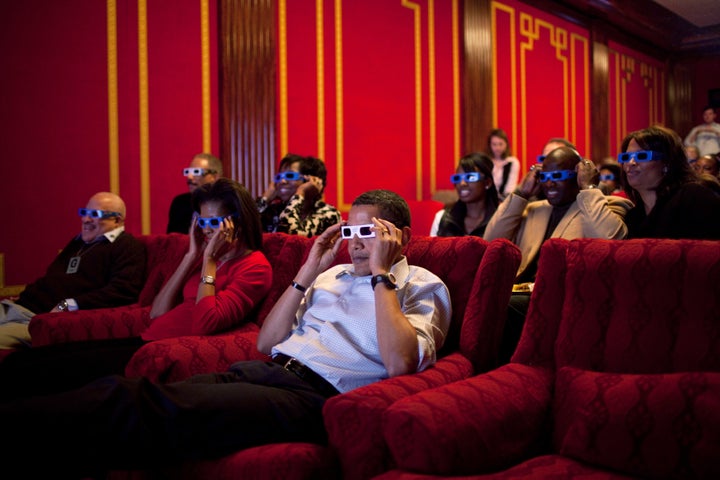 The eclectic panoply of movies that Obama seems to enjoy has been fascinating to parse. He has embraced anything from big blockbusters, like "The Martian," in which Matt Damon learns how to grow potatoes on Mars, which Obama named his favorite film of 2015; to small independent movies, like "Little Men," a coming-of-age story set against the effects of gentrification in Brooklyn, which the Obamas reportedly watched on their most recent summer vacation.
I'm a movie guy. I can rattle off a bunch of movies.

President Barack Obama
Appropriately (but perhaps prematurely), Obama's life has already gotten the cinematic treatment. The last year of his presidency brought two movies about his formative years: "Barry," depicting his time as a soul-searching student at Columbia, and "Southside With You," about his first date with Michelle (which included — fittingly — seeing Spike Lee's monumental 1989 film, "Do the Right Thing," which had just opened). There will surely be more film examinations of Obama's presidency in the years to come.
"The wealth, the sorrow, the unhappiness, the happiness just struck lots of different notes," Trump told documentarian Errol Morris in 2002, noting that Kane's wealth in the movie was "not necessarily all positive. Not positive." When asked if he had any advice for Kane, he said: "Get yourself a different woman."
Calling all HuffPost superfans!
Sign up for membership to become a founding member and help shape HuffPost's next chapter
BEFORE YOU GO
PHOTO GALLERY
10 Great Movies About Politics