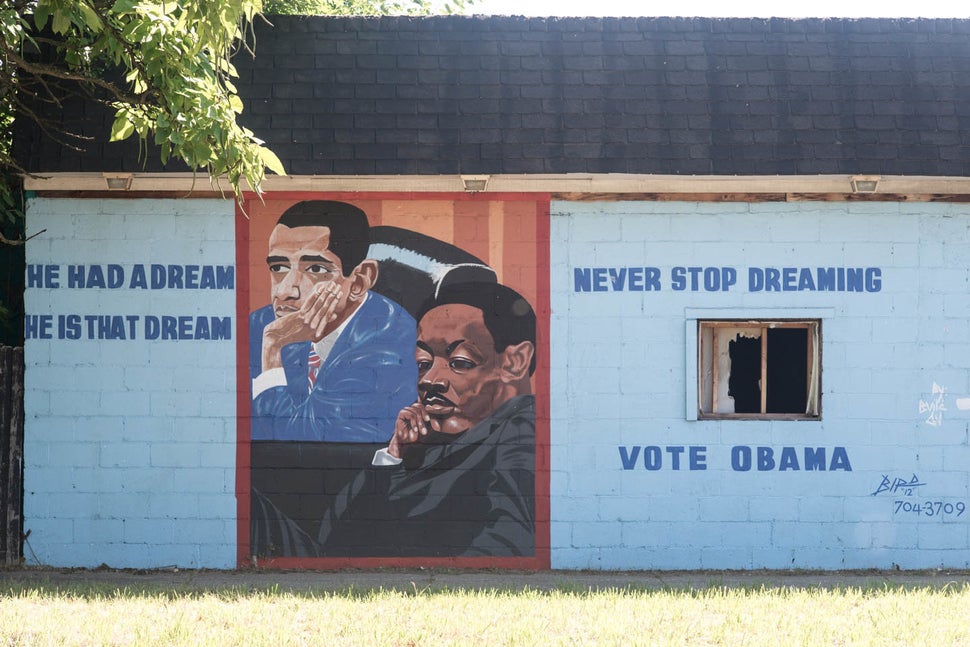 In black neighborhoods around the country, it's easy to see what President Barack Obama means to residents: just look for the nearest mural, where he often appears, painted alongside figures such as Martin Luther King Jr. or Jesus.
Photographer Camilo José Vergara spent Obama's two terms seeking out and documenting folk art paintings of the president in urban neighborhoods ― usually in areas that were poor, suffering from disinvestment and typically majority African-American. He found countless murals depicting Obama alongside civil rights icons, local heroes and other powerful figures. The art graces the sides of liquor stores, auto repair shops, barbershops, community centers, storefront churches and abandoned buildings.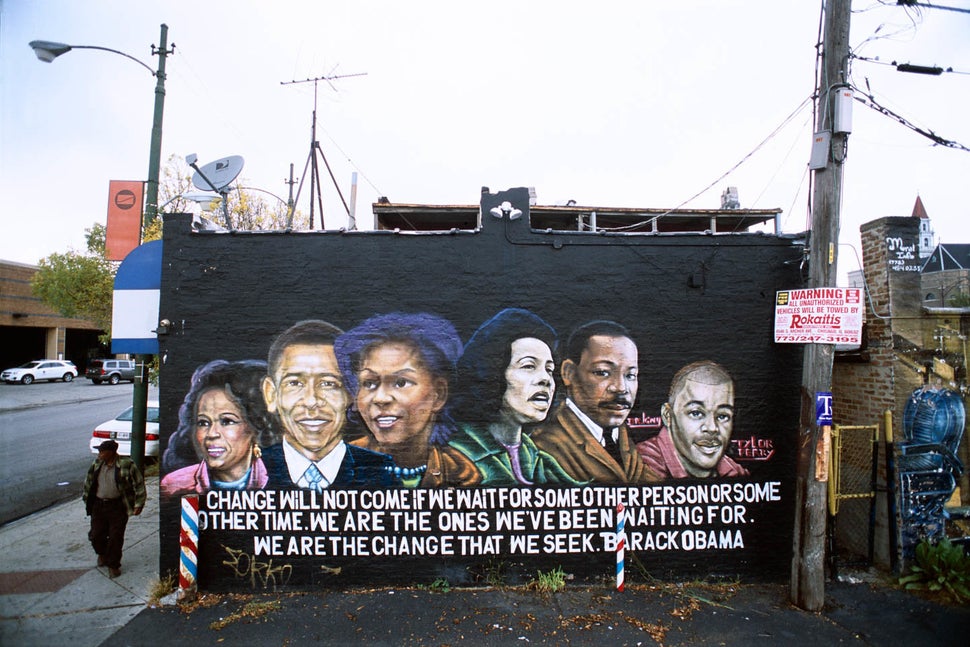 To Vergara, the paintings show hope, patriotism and "the feeling that Obama is the product of the African-American experience and African-American history," sentiments he said have endured over the years.
"There's also a little bit of fear mixed with it. He's out there, he's vulnerable," Vergara said, explaining that Obama is often painted alongside protective figures.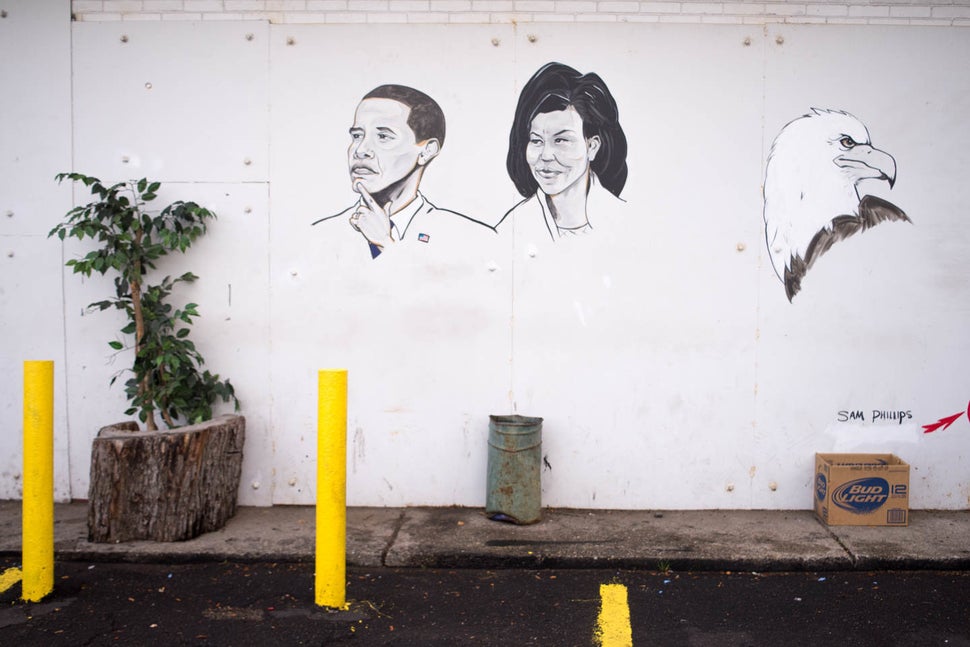 Along the way, the Chilean-born photographer has paid particular attention to the local art that rarely makes it into museums.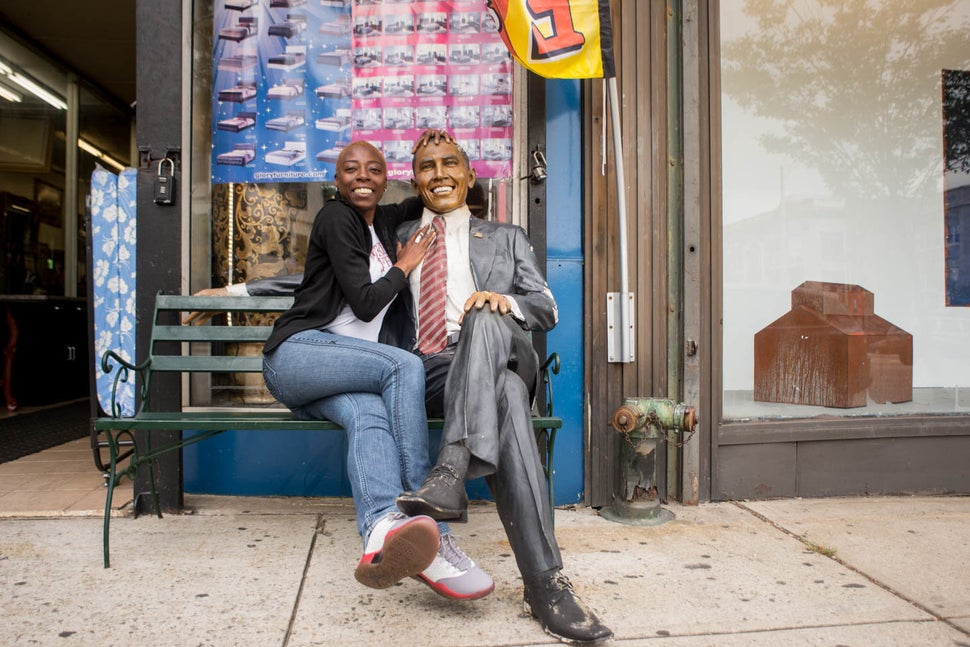 Vergara has managed to track down the artists who painted some of the Obama murals, but other times their names aren't known. Some pieces are painted over or demolished. Still, he sees himself as an "evangelist" for the work, documenting the individual pieces and showing their significance as part of the larger, ongoing collection. 
"You don't think of all of the stuff that was ephemeral, that came out on the walls and then disappeared, but it's testimony to the way people saw the world," he said. "This stuff gets left out of the picture, and that's what I'm proud of, calling attention to it over and over and over again."
Calling all HuffPost superfans!
Sign up for membership to become a founding member and help shape HuffPost's next chapter
BEFORE YOU GO
PHOTO GALLERY
President Obama Honors National Medals Of Arts And Humanities Recipients