LAKE BUENA VISTA, Fla. -- A day after Mitt Romney pitched a softer, gentler message on immigration reform, President Barack Obama said that Latino voters shouldn't believe it.
"Your speaker from yesterday has a different view. In his speech he said when he makes a promise to you, he'll keep it. Well, he has promised to veto the Dream Act," Obama said Friday at the National Association for Elected and Appointed Officials conference.
"And we should take him at his word," he continued with a shrug, to laughter and cheers from the crowd. "I'm just saying."
The audience, largely made up of Latinos, repeatedly applauded, laughed and stood for the president. Romney, the presumptive GOP presidential candidate, spoke at the NALEO conference on Thursday, receiving a warm reception but one far surpassed by the response to Obama.
Obama's main line was, "it was the right thing to do," and he indicated that he has no plans to back away from his health care law or a decision last week to halt deportation for some undocumented young people. That directive largely aligned with the Dream Act, a failed bill that would allow some undocumented immigrants to stay in the U.S. provided that they entered as children, have maintained a clean criminal record, and have either joined the military or attended school.
The president emphasized that his policy change wasn't the end of the push for the Dream Act, or for broader immigration reform -- which he promised at the same conference four years ago to tackle during his first year in office.
"[Current immigration law] denies innocent young people the chance to earn an education or serve in the uniform of the country they love," he said. "Once again, the problem is not for lack of technical solutions. We know what the solutions are to these challenges."
Obama pointed out that both Democrats and Republicans -- specifically President George W. Bush, Sen. John McCain (R-Ariz.) and Ted Kennedy (D-Mass.) -- led the push for comprehensive immigration reform during the former president's term.
"Today, those same Republicans have been driven away from the table by a small faction of their own party," he said.
Obama's decision to halt some deportations was applauded by immigration-reform supporters, who have long urged the president to take executive action while Congressional efforts at legislation on the issue remain fruitless. Obama had previously said he could not make such a change through executive action, but he shifted last week to say that the administration could halt some deportations with a change in policy at the Department of Homeland Security.
Polling so far indicates the decision is popular with both Latinos and voters in general. A report Friday from polling firm Latino Decisions and advocacy group America's Voice found that a majority Hispanic voters in five key swing states said they are more enthusiastic about Obama after his announcement. A Bloomberg poll released on Tuesday found that most voters, as a whole, support the policy.
From the perspective of immigration reform advocates, Obama's deportation record hasn't been faultless, and the directive on Friday doesn't erase that. The Obama administration deported a record number of undocumented immigrants in the last fiscal year, and though the percentage is dropping, the administration still removes a number of people who have not been convicted of a crime. Under Obama's watch, DHS also expanded controversial enforcement programs such as Secure Communities, even when states and localities asked to stay out of them.
When Romney spoke at the NALEO conference on Thursday, he criticized the president for failing to pass immigration reform, as he had promised during his 2008 campaign, and for implementing a short-term fix to help undocumented young people when a long-term legislative fix would be better.
Although Romney laid out some specifics on his immigration policy preferences, he barely addressed the issue of undocumented immigrants already in the country. When he spoke of families separated by immigration law, he referred only to legal permanent residents hoping to bring family from overseas. The only policy Romney outlined that could apply to young people was the granting of green cards to foreign nationals if they earn an advanced degree in the United States. But the Romney campaign confirmed on Thursday evening that undocumented immigrants would not be eligible.
Obama agreed with Romney in his speech that last week's action was a short-term fix and not a long-term solution. Yet the president said that the move was necessary, because the politics of immigration had changed, and he no longer wanted to wait.
"I refused to keep looking young people in the eye, deserving young people, and telling them 'tough luck,'" he said.
Here are some reactions to the president's immigration announcement: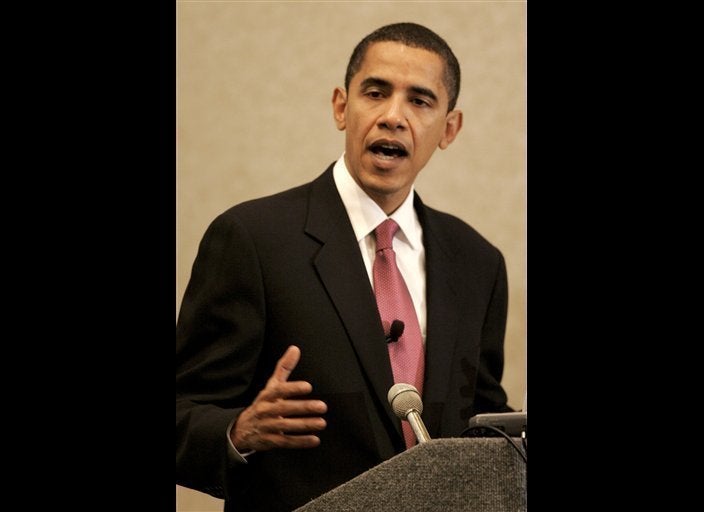 Politicians React To New Immigration Policy
Popular in the Community