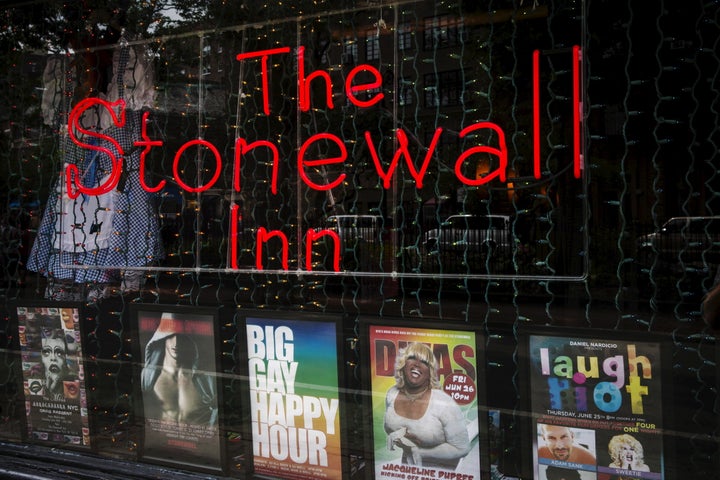 WASHINGTON -- President Barack Obama is expected to declare the Stonewall Inn a national monument in the coming weeks.
Stonewall, located in Greenwich Village, New York, is known as the birthplace of the gay rights movement. In June 1969, the bar's patrons fought back against repeated harassment and police raids, sparking other riots and protests against the criminalization of gay people.
The site will be the first national monument recognizing the gay rights movement, and it's part of the Obama administration's ongoing effort to diversity the sites in the National Park System. Under the Antiquities Act of 1906 -- signed into law by Republican Theodore Roosevelt -- the president has the power to designate national monuments, thus granting federal protection to areas of historic or natural significance. A monument is a separate designation from a national park (only Congress can create a park), but it grants special protections.
Obama has already designated or expanded 23 national monuments -- more than any previous president. Most significant, perhaps, is how many of those sites have recognized the history of women, blacks, Latinos and Asian-Americans.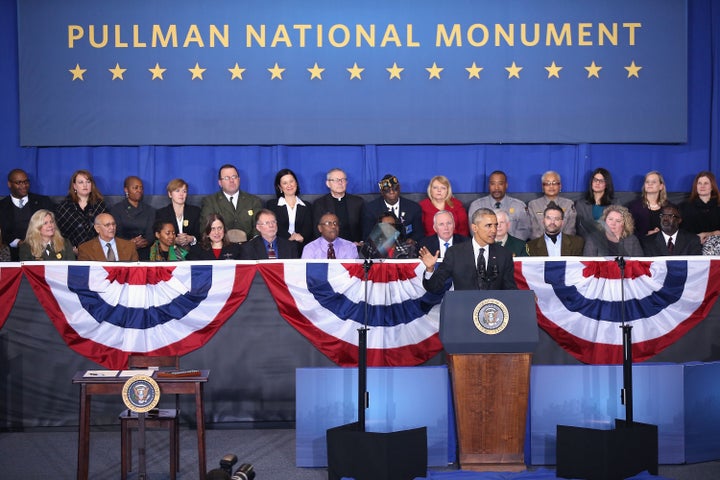 "They've done an outstanding job in terms of diversifying the park system in their relatively short time in office," said Kristen Brengel, vice president of government affairs at the National Parks Conservation Association. "It's been great to watch."
In February 2015, the president designated both the Pullman National Monument in Chicago, an important site in African-American and labor history, and Hawaii's Honouliuli National Monument, which recognizes a World War II-era camp where people of Japanese ancestry were incarcerated.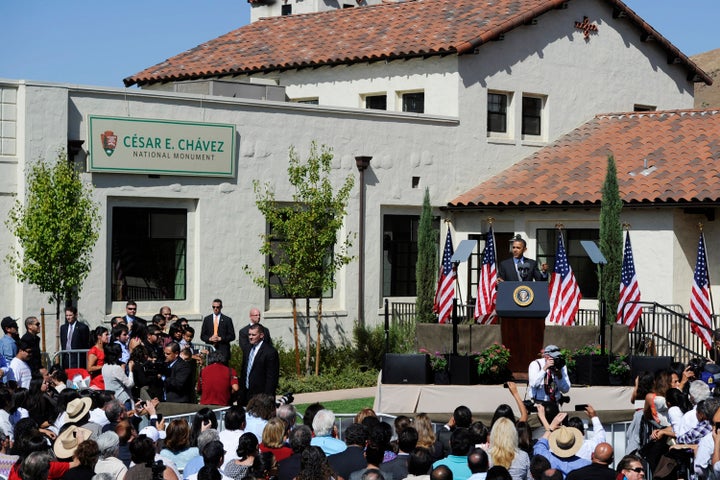 It's become clear that Obama sees these monuments as an enduring part of his legacy -- and one that will live on longer than many other executive actions.
Obama's secretary of the interior, Sally Jewell, gave an address last month on the future of conservation in the U.S. that reflected on this effort. "For too long, our national parks have ignored important parts of our nation's story. I'm proud of what this President has done to expand that story and make our national parks and public lands more relevant to all Americans," said Jewell. "People like César Chávez, Harriet Tubman and the Buffalo Soldiers now have their contributions to this country rightfully recognized through the national parks."
The president's example could shape the future of America's national park system, said Carolyn Finney, an assistant professor of geography at the University of Kentucky who studies identity, race and conservation issues and serves on the National Park System Advisory Board. People of color are soon expected to constitute a majority of the U.S. population, but they have not been well-represented in our public lands.
"It's not just putting a marker on the site," said Finney. "It's really pointing to how we are beginning to more thoroughly acknowledge our history -- and our history is complex, complicated and conflicted."
"There's something about the way the administration is choosing to memorialize or recognize these spaces that gives the American public a chance to say 'This is part of our story. Look at how we've come through,'" she added. "Some people say the past is the past, and we should move on. But the past tells us a lot about the people we are right now. For me, it's not about being stuck in the past. It's acknowledging the past. What can we learn from the past? What does the past tell us about ourselves?"
"Some people say the past is the past, and we should move on. But the past tells us a lot about the people we are right now."
A park system that truly reflects that complex history could help bring a more diverse group of visitors to our parks and public lands.
"I have had people tell me that they don't go [because it's] so one-sided -- that nonwhite Americans felt left out. Where's our part of the story?" said Audrey Peterman, who, with her husband, runs Earthwise Productions Inc., a Florida-based consulting company that trains public land managers and conservation organizations to better engage minority communities.
"The vision for the next 100 years has to be about engaging the entirety of the American population with the parks. The parks can only exist with the support of American people, and an increasing number of Americans are racially diverse."
In 2014, the Center for American Progress looked at all U.S. national parks and monuments and found that only 24 percent of the recognized sites reflected the history of women, people of color and LGBT Americans. CAP carried out a follow-up analysis last year that found that the sites are becoming more inclusive, but still "do not adequately reflect the country's diversity."
Obama's most recent designations "reflect the priority this administration is placing on building a more inclusive system of parks and monuments," said Laura Durso, senior director of the LGBT Research and Communications Project at the Center for American Progress, via email.
"President Obama has continued to cement his legacy of support for LGBT communities," Durso added. "We would certainly like to see this trend continue so that the accomplishments of other historically marginalized communities -- including women, Asian Americans, Native Hawaiians, and other communities of color -- are publicly recognized for their rich contributions to our nation's history."
Before You Go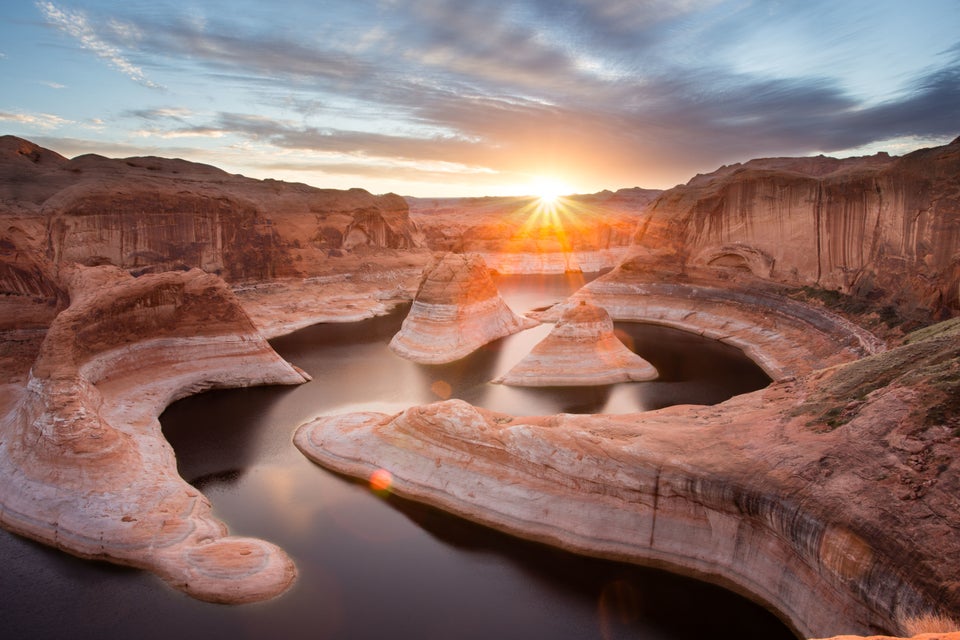 National Parks Share The Experience Winners