WASHINGTON -- President Barack Obama will designate three new national monuments on Thursday and announce a new initiative to increase the number of children who visit national parks.
Obama will formally name the three monuments this afternoon in remarks near Chicago's Pullman neighborhood, an industrial community known for its historic role in labor and civil rights organizing. The Pullman neighborhood will be the first National Park Service-protected area in Chicago.
Obama is also designating Browns Canyon in Colorado and the site of the World War II Honouliuli internment camp, which lies on property in Hawaii that's been donated by Monsanto.
Under the Antiquities Act of 1906, presidents have the power to grant federal protection to certain areas due to their historic or natural significance. National monuments can be managed by several agencies, including the National Park Service.
"Together, these monuments will help tell the story of significant events in American history and protect unique natural resources for the benefit of all Americans," said a White House statement. The latest additions bring the total number of national monuments designated by Obama to 16.
Conservation groups celebrated the news. "Few sites tell the story of American industry, labor, urban planning and African American workers as well as Pullman," Clark Bunting, president of the National Parks Conservation Association, said in a statement. "There is no doubt that those who lived and worked at Pullman helped shape our country. We owe it to them to preserve their story."
Obama will also formally announce what the administration is calling its "Every Kid in a Park" initiative, which aims to get more children into the country's national parks ahead of the National Park Service's 100th anniversary in 2016. All fourth-graders in the U.S. and their families will be granted free admission to national parks and public lands during the 2015-2016 school year.
In addition, the National Park Foundation is reviving a program that provides free transportation to parks for underfunded school districts. Obama's budget request this year included an additional $45 million for the Department of the Interior to use for youth engagement activities.
Before You Go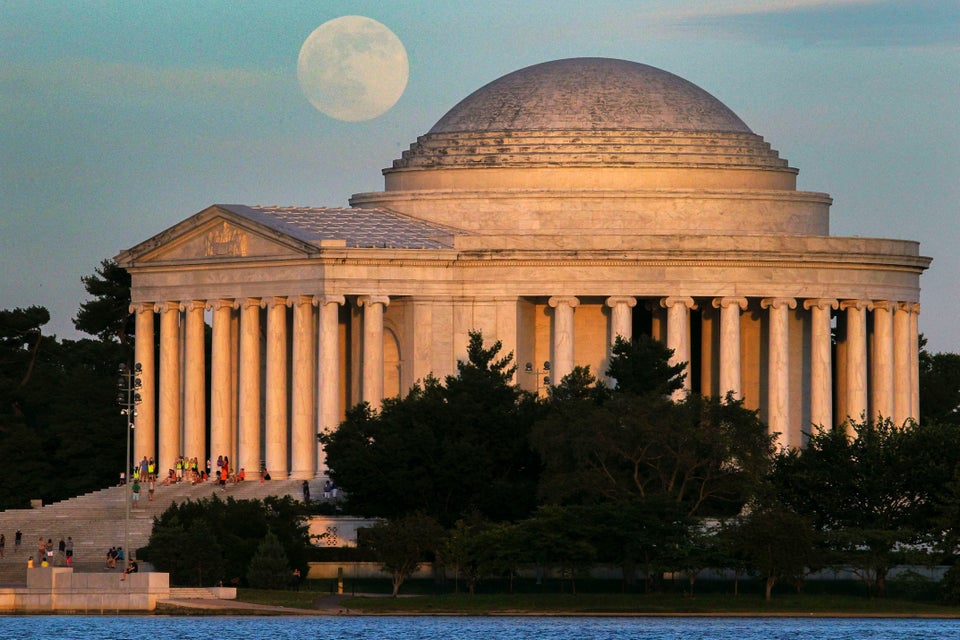 Supermoon Over D.C. Monuments
Popular in the Community