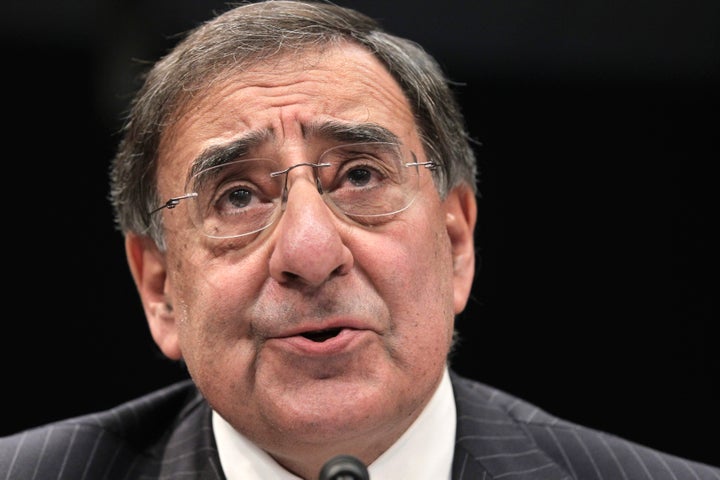 WASHINGTON -- In a high-level reshuffle of his national security team, President Barack Obama intends to move CIA Director Leon Panetta to the Pentagon July 1 to replace retiring Defense Secretary Robert M. Gates, while Gen. David Petraeus, the top commander in Afghanistan, will leave the Army to lead the CIA by Sept. 1.
Marine Lt. Gen. John R. Allen will take over from Petraeus in Afghanistan this fall to work with a new U.S. ambassador, Ryan Crocker, selected to replace the current ambassador, Kark Eikenberry.
The president will make the formal announcements Thursday, according to a senior administration official. The appointments all require Senate confirmation. To ensure "a seamless transition," however, the White House said Obama intends to begin the nomination and confirmation process now. The official said Crocker will be nominated "as soon as we can, and we seek early confirmation."
The changes will bring to the Pentagon an old Washington hand, a highly experienced manager and budget expert whose deep understanding of the federal bureaucracy and Congress is badly needed, administration officials and outside experts said.
Afghanistan's swaps will put in place a civilian-military team highly experienced in counterinsurgency warfare and in the close coordination of diplomatic, political and combat initiatives needed. Eikenberry, the departing ambassador, had notoriously acrimonious relations with Afghan President Hamid Karzai and did not get along well with the military high command, including Petraeus, senior staff officers said. Crocker, a career diplomat and former U.S. ambassador to Iraq, is renowned in national security circles for having devised, with Petraeus, a tightly coordinated and finely detailed civilian-military campaign plan is helping guide that war towards its conclusion.
But there will be no change in Afghan war strategy, said the senior White House official who briefed reporters Wednesday on condition of anonymity. "The strategy that Petraeus is now implementing is the strategy that Allen will be implementing: the beginning of a transition to Afghan lead" in the fighting and the beginning of a draw-down of U.S. forces "this summer."
The Obama administration's selections drew immediate bipartisan support, with former President George W. Bush endorsing Panetta and Petraeus as "good public servants," and House Majority Leader Eric Cantor calling the selection of Petraeus "a real confidence builder."
Announcement of the long-rumored changes came after "months of consideration," the official said. Gates, named defense secretary by President Bush in November 2006, announced more than a year ago that he intended to retire before this summer. Although Panetta was an early choice, it took several sessions of persuasion by the president to convince him to take the job.
"Leon loved being CIA director, and it showed in the energy and enthusiasm he brought to it," the senior White House official said Wednesday. Asked if Panetta was reluctant to depart, he said, "It was a difficult decision to leave the agency."
Panetta, 72 and the grandfather of five, is the son of Italian immigrant parents who came to California to open a restaurant. He spent 16 years in Congress, rising to chair the powerful House Budget Committee before being tapped by President Bill Clinton as his budget director and, later, his chief of staff.
He has an easy laugh but a strict moral code. In a 2008 article for the Washington Monthly, he lashed out at the Bush administration's treatment of detainees. "We either believe in the dignity of the individual, the rule of law, and the prohibition of cruel and unusual punishment, or we don't," he wrote. "There is no middle ground.''
At the CIA, Panetta stood his ground under political attacks from the right and the left. After Obama insisted the United States could fight terrorists while still abiding "by the rule of law," former Vice President Dick Cheney accused the administration of making the American people "less safe." And Panetta fended off an attempt by Attorney General Eric Holder to open criminal investigations of CIA officers for alleged torture and other detainee abuses.
At the Pentagon, however, the challenges will be more severe than rhetorical, managing the war in Afghanistan, completing the U.S. troop withdrawal from Iraq and figuring out what to do in Libya. Growing budget pressures will force the Pentagon into painful reductions in funding and troops strength, and Panetta will have to referee between budget hawks in Congress and the military brass in the Pentagon who will fight for their share.
Those who know Panetta dismissed his lack of experience working directly at the Pentagon.
"He's an excellent choice -- he is very smart, very quick, a very hands-on user-friendly administrator," said Gordon Adams, who handled defense budget issues at the Clinton White House while Panetta was OMB director. "He's always had the talent to work on both sides of the aisle, and boy -- is that talent going to be needed!"
Adams likened Panetta to Mel Laird, a congressman picked by Nixon to run the Pentagon in 1969. "You could say what Laird knew about defense could be written on the back of an envelope," he said, "but he managed the draw-down at the end of the war and everybody loved him. Leon knows a lot more about defense than Laird ever did. Leon is capable of tough love, and that's what the military services are going to need."
Jane Harmon, a California Democrat and longtime chair of the House Intelligence Committee who came to know Panetta during her nine terms in Congress, also discounted Panetta's relative lack of experience at the Pentagon. He had little direct experience in intelligence when he went to the CIA, "and he didn't blow the place up," she observed. "He restored and built morale. He's managed the agency better on the Hill than any of his predecessors."
Petraeus, who will retire at age 58, has had his differences with the CIA, which issued more grim assessments of the war in Afghanistan than the upbeat reports the general provided publicly. But friends say he eagerly accepted the CIA job when Obama offered it to him last month.
Petraeus is famously fit. As a battalion commander in the 101st Airborne in 1991, he was accidentally shot in the chest during a live-fire exercise. After emergency surgery, the story around the Screaming Eagles goes, Petraeus demanded to be sent back to his troops. His doctor agreed after Petraeus dropped to the floor and smartly began executing pushups.
But the four-star general recently admitted to being tired after almost a decade of uninterrupted combat service, and he has said he looks forward to working hard, but in a more benign environment, at the CIA.
Calling all HuffPost superfans!
Sign up for membership to become a founding member and help shape HuffPost's next chapter