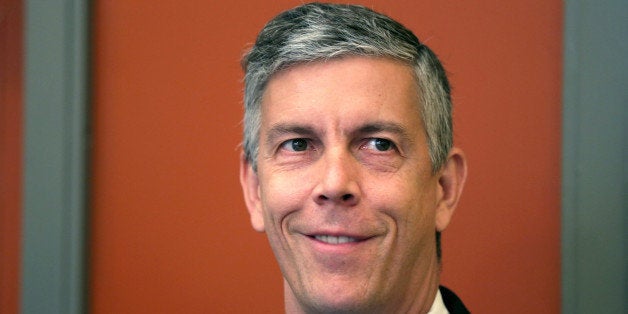 The Obama administration plans to reward Navient Corp, the student loan specialist formerly owned by Sallie Mae, with new business some three months after federal prosecutors accused the company of intentionally cheating troops on their federal student loans, according to three sources familiar with the administration's plans.
The move is likely to stoke comparisons to recent multi-billion-dollar settlements reached between big banks and federal authorities over financial crisis-era misdeeds. Banks agreed to pay sizable sums, but public interest groups have criticized the settlements because the banks suffered few business consequences and their executives escaped criminal and civil charges.
"It's very disappointing," said Jason Collette, national organizer for Alliance For A Just Society, a network of state-based advocacy groups. "Until a company loses its federal contracts or a senior executive is punished, these fines are just the cost of doing business."
In May, Navient and its former parent, Sallie Mae, agreed to pay a combined $139 million to resolve Department of Justice allegations that the two companies had swindled up to 60,000 service members out of tens of millions of dollars and forced other borrowers to pay unfair fees on their student loans. At a news conference announcing the settlement, Education Secretary Arne Duncan said he had instructed his staff to immediately conduct a review to determine "what appropriate actions, if any," should be taken against Navient in response to the allegations.
Asked then if the Department of Education would cancel Navient's lucrative contract, Duncan said, "Every option is on the table." During the ensuing months, the Education Department considered punishing Navient, according to people familiar with the matter, by excluding it for a year from the group of companies allowed to service American college students' federal loans.
Instead, Duncan's department is expected to announce as early as Friday that it will require more college students to deal with Navient, rather than the department's numerous other loan servicers, according to people familiar with the matter. As a result, more taxpayer funds will flow to Navient. The company already handles 5.8 million student loan accounts under its contract with the Education Department.
On Tuesday, President Barack Obama boasted to veterans at an American Legion convention about how his administration had made it easier for troops to access the same benefits the Justice Department accused Navient of willfully preventing soldiers from enjoying. Dorie Nolt, an Education Department spokeswoman, didn't respond to multiple requests for comment.
Companies and government agencies often make public potentially embarrassing news on Friday afternoons, especially before holiday weekends.
"If the Education Department is really allocating Navient new loans after its history of unlawful practices, it shows that the department isn't prioritizing the safety of borrowers. Instead, they're prioritizing their contractors," said Chris Hicks, an organizer who leads the Debt-Free Future campaign for Jobs With Justice, a Washington-based nonprofit that has called on Duncan to suspend the department's contract with Navient.
The announcement is among several planned by the Education Department regarding its troubled student loan servicing system. The agency announced Friday that it will change the way it evaluates the companies it pays to collect borrowers' monthly student loan payments -- placing more emphasis on how borrowers rank the companies -- and that it will significantly increase the share of student loans assigned to smaller, not-for-profit loan specialists. The department had previously hoped to reduce the role of not-for-profit loan servicers, but their recent performance surprised department officials. As a result, the companies will be rewarded with new business. Some federal officials hope that as a result, the department will be less reliant on large companies such as Navient.
The department also announced that it will change the way it pays its loan specialists, a move Obama suggested in June, in hopes that the change will lead servicers to enroll more borrowers in repayment plans that cap monthly payments relative to borrowers' incomes.
The Education Department awards new loans to its servicers based on a system that grades their ability to prevent borrower defaults and measures customer satisfaction. Increasing the importance of borrower survey scores could hurt Navient, as borrowers have consistently ranked the company as being among the department's worst.
Over the last two years, Navient -- as part of Sallie Mae -- has finished in last place among the department's four major loan specialists. The company is expected to finish in third this year, according to analysts at Compass Point Research & Trading, a Washington-based financial firm.
In May, the Justice Department and the Federal Deposit Insurance Corp., a federal bank regulator, accused Navient of intentionally overcharging troops on their federal student loans and willfully obtaining default judgments against service members over an eight-year period, in violation of the Servicemembers Civil Relief Act. The FDIC alleged the companies illegally told troops they had to be deployed to receive entitled benefits and improperly required them to meet other tests.
Neither Navient nor Sallie Mae admitted or denied wrongdoing as part of their settlement agreement with federal authorities. The company told investors it was being punished for not complying with what it described as new standards. Navient's chief executive, John Remondi, apologized in a statement for "processing errors." Navient spun off from Sallie Mae on May 1, taking the company's loan servicing and collections business. Sallie Mae is now a bank.
By the Education Department's reckoning, Navient has improved its performance in the wake of the settlement. Data released for the first time this month suggest Navient has improved the way it treats borrowers with federal student loans. Among the department's four major loan servicers, in the most recent quarter, the company had the highest share of borrowers with federal student loans who are repaying their debts as expected. Navient also had the second highest share of borrowers using income-driven repayment plans. The White House has promoted these plans, which cap payments relative to borrowers' incomes, in hopes of reducing borrowers' debt burdens and defaults.
Navient has long ranked among the department's top servicers in preventing defaults.
"The team at Navient works hard to assist borrowers in successfully managing their student loans, including helping customers enroll in the payment plan that best meets their budget, and avoid the serious consequences of default," Patricia Christel, a Navient spokeswoman, said earlier this month.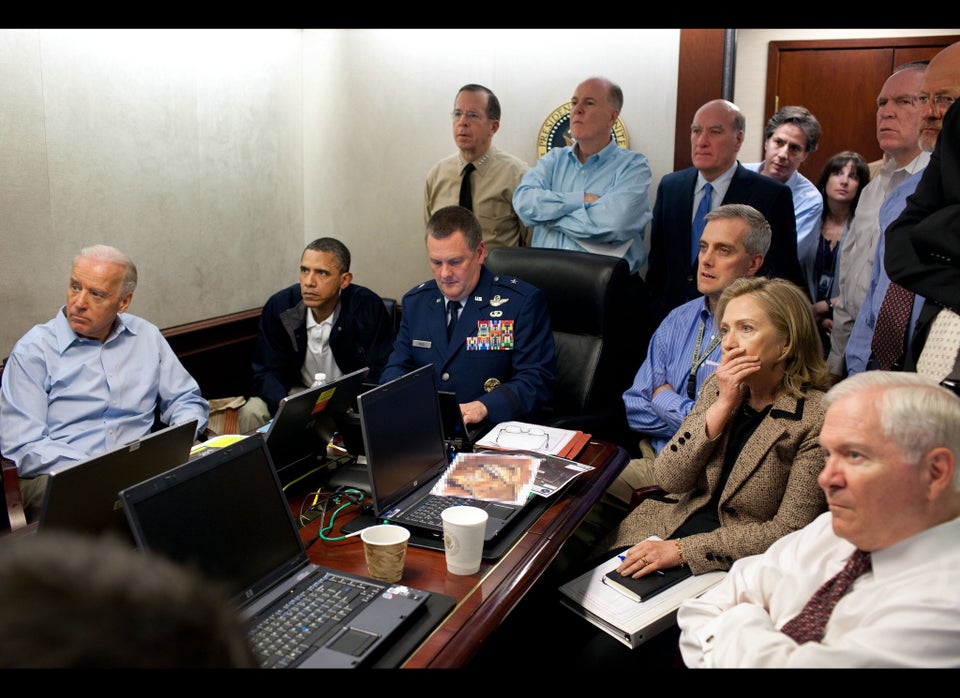 Most Iconic Photos Of Obama's First Term
Popular in the Community