WASHINGTON -- Weighing in on the growing debate over amateurism in college sports, President Barack Obama said on Friday that universities bear "more responsibilities than right now they're showing" toward their athletes and that the NCAA should require schools to guarantee athletic scholarships with no strings attached.
"[T]he students need to be taken better care of because they are generating a lot of revenue here," Obama told The Huffington Post in a sit-down interview. "An immediate step that the NCAA could take -- that some conferences have already taken -- is if you offer a scholarship to a kid coming into school, that scholarship sticks, no matter what."
"It doesn't matter whether they get cut, it doesn't matter whether they get hurt," the president went on. "You are now entering into a bargain and responsible for them."
Under pressure from players and the public, several conferences -- the Big Ten, the Big 12, the Pac-12, the SEC and the ACC -- have passed reforms guaranteeing athletic scholarships so long as students remain in good standing. Other individual schools are now considering the same reforms, but for many college athletes, it's still possible to lose a scholarship due to a playing injury.
The president also suggested that NCAA rules meant to protect the concept of amateurism can be too draconian, especially considering the money going to schools and coaches.
"What does frustrate me is where I see coaches getting paid millions of dollars, athletic directors getting paid millions of dollars, the NCAA making huge amounts of money, and then some kid gets a tattoo or gets a free use of a car and suddenly they're banished," Obama said. "That's not fair."
The Huffington Post's Sam Stein with President Barack Obama (Photo: HuffPost/Damon Dahlen)
He stopped short of saying that it was time to pay collegiate athletes or that they should have the right to unionize -- a possibility now under consideration by his appointees to the National Labor Relations Board.
"In terms of compensation, I think the challenge would just then start being, do we really want to just create a situation where there are bidding wars?" Obama asked. "How much does a Anthony Davis get paid as opposed to somebody else? And that I do think would ruin the sense of college sports."
But the president made it clear that he feels the current system isn't adequately protecting the athletes who rake in enormous sums of money for their schools.
Though health coverage for student athletes has generally improved, colleges have historically managed to dodge liability for on-field injuries, and some athletes have had to bear crushing medical bills as a result.
"You've got to make sure that if they get injured while they're playing that they're covered," the president said.
He added that schools need to acknowledge that, for the vast majority of players, college isn't a stopover on the way to a lucrative pro career.
"I do think that recognizing that the majority of these student athletes are not going to end up playing professional ball -- this isn't just a farm system for the NBA or the NFL -- means that the universities have more responsibilities than right now they're showing," Obama said.
Northwestern has strongly opposed the unionization effort, and the election results have been impounded until the federal labor board rules on the matter. A decision is expected sometime this year.
This post has been updated to list more conferences that now prohibit schools from renewing scholarships for athletic reasons.
Watch The Huffington Post's full interview with President Obama here.
Before You Go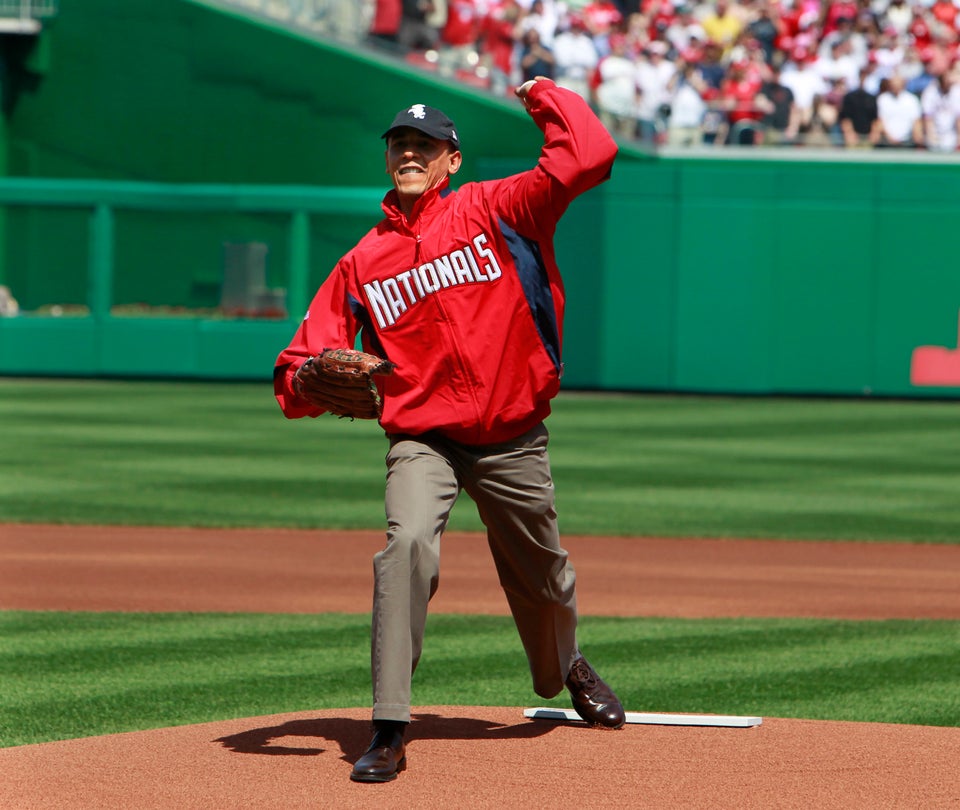 Obama Playing Sports
Popular in the Community