WASHINGTON ― The Obama administration finalized a rule on Thursday aimed at making it easier for states and cities to automatically enroll workers in government-sponsored retirement accounts.
The move, implemented by the Department of Labor, is the latest in a series of measures President Barack Obama has taken to increase retirement security in the face of what many experts believe is an impending retirement income crisis.
"For workers without access to savings arrangements through their employers, this rule means a new way to secure their financial futures," Secretary of Labor Thomas Perez said in a statement.
Eight states ― California, Connecticut, Illinois, Maryland, New Jersey, Oregon, Massachusetts, and Washington ― have either already passed or are close to passing laws requiring employers that do not provide their workers with private retirement accounts to automatically sign them up for state-run Individual Retirement Accounts. The plans deduct a small percentage of workers' pay into the tax-exempt savings accounts, which workers can then opt out of.
But until now, states that choose to create these plans risk running afoul of the federal Employee Retirement Income Security Act, which precludes states from implementing a variety of their own laws for retirement plans.
The new rule issued by the Department of Labor allows these plans to be regulated by states rather than subject to the federal law.
Cities are eligible for the same exemption from ERISA provided that their population is equal to or greater than that of the least populous state. Philadelphia, which easily clears this threshold, is already considering adopting its own "auto-IRA" plan for eligible workers.
Obama announced that he was directing the Department of Labor to develop the new rule in July 2015. The president has also used his executive power to launch myRA, a federal government-backed retirement savings option, and create a fiduciary rule requiring retirement fund managers to act in the best interest of their clients.
Thursday's rule appears to acknowledge that workers must sometimes be nudged into saving for retirement. While 69 percent of civilian workers have access to employer-sponsored retirement plans, just 54 percent of civilian workers choose to participate in them, according to the federal government's Bureau of Labor Statistics.
The decline of traditional defined-benefit pensions that provide a guaranteed monthly benefit, together with stagnant worker pay and other factors, have contributed to a situation in which many American workers are woefully unprepared for retirement.
Less than one in three Americans aged 65 to 74 have any money in a retirement savings account, according to the White House. Those individuals who have such savings have a median balance of just $49,000.
Many progressives have focused their energy on expanding Social Security. Both Obama and Democratic presidential nominee Hillary Clinton have endorsed the idea following years of liberal campaigning.
But many of the same progressives arguing for Social Security benefit hikes welcome attempts to boost other income sources.
Dean Baker, co-director of the Center for Economic and Policy Research, a progressive think tank, and a proponent of across-the-board Social Security expansion, called the new rule "great news for workers."
Among its benefits, Baker said, is the availability of a retirement savings option that is sure to avoid the pernicious management fees that dog many employer-sponsored plans.
And the automatic enrollment feature creates a new norm for workers, Baker noted.
"The key thing is that it is a default," he said.
Before You Go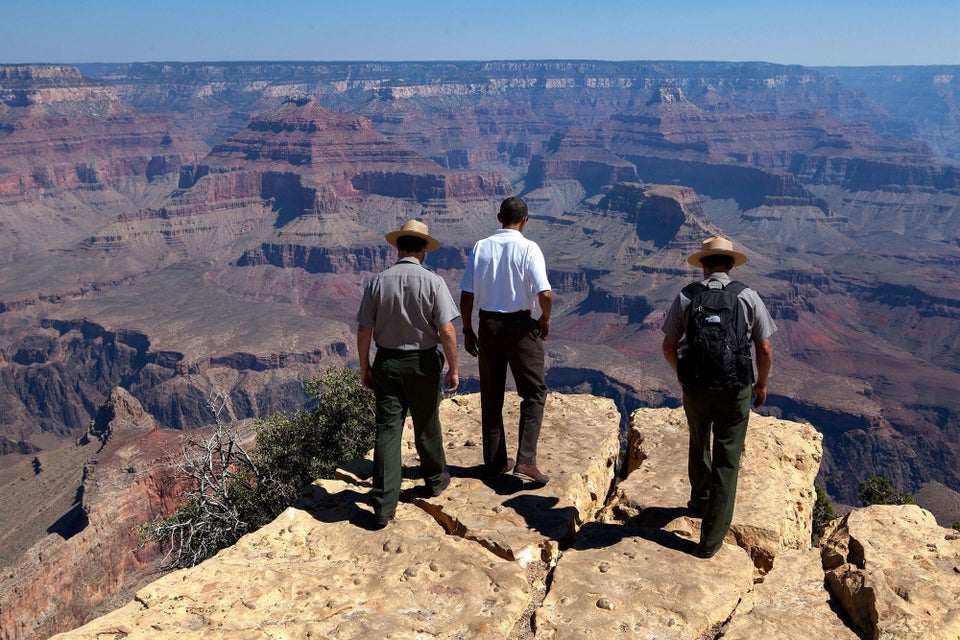 Obama Family Visiting National Parks
Popular in the Community