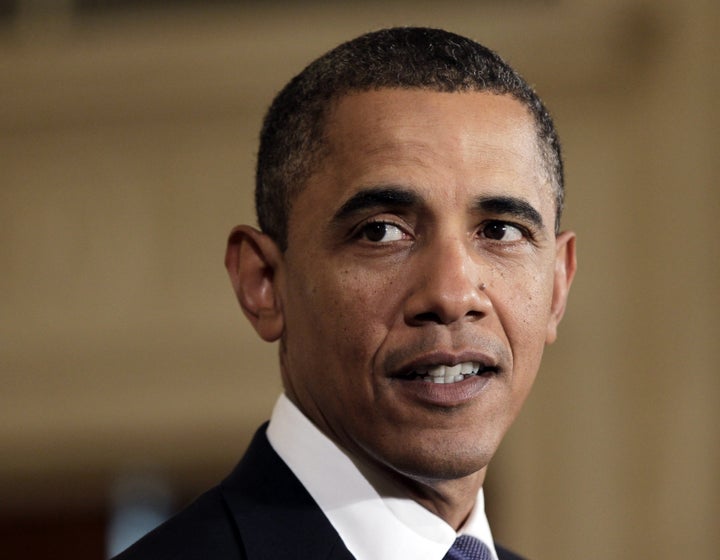 With less than three weeks left before a midterm election that is looking likely to deliver heavy losses to Democrats, the New York Times Magazine has released an in-depth article, complete with presidential and staff interviews, about President Obama's reflections on the first two years of his presidency and his plans for the second half of this term. In the article, the president also shares some of his mistakes from his first two years in office.
According to excerpts from the Times, aides say that the president has been spending "a lot of time talking about Obama 2.0," brainstorming with administration officials about the best way to revamp the strategies and goals of the White House.
And despite the predictions that Democrats may relinquish a large degree of legislating power, including perhaps control of the House and even Senate, President Obama isn't thinking of the next two years as a period that will be marked with the same obstructive nature from the GOP.
"It may be that regardless of what happens after this election, [Republicans] feel more responsible, either because they didn't do as well as they anticipated, and so the strategy of just saying no to everything and sitting on the sidelines and throwing bombs didn't work for them," Obama says in the article. "Or they did reasonably well, in which case the American people are going to be looking to them to offer serious proposals and work with me in a serious way."
According to advance passages from Politico's Playbook:
Dick Durbin says Obama's post-election agenda "will have to be limited and focused on the things that are achievable and high priorities for the American people." Tom Daschle says Obama has to reach out more: "The key word is inclusion. He's got to find ways to be inclusive."
The president intimates much the same in the piece, saying that the second half of this term would be directed more heavily at buffering and improving the policies that his administration had passed in the first two years, and less on pursuing lofty goals for further broad legislation.
"Even if I had the exact same Congress, even if we don't lose a seat in the Senate and we don't lose a seat in the House, I think the rhythms of the next two years would inevitably be different from the rhythms of the first two years," Obama says. "There's going to be a lot of work in this administration just doing things right and making sure that new laws are stood up in the ways they're intended."
This is a similar tone to one the president took in a Rolling Stone interview last month when he claimed that he'd already accomplished 70 percent of his legislative agenda.
In the Times article, the president says he has regrets about allowing himself to be defined by some as "the same old tax-and-spend Democrat," was stricken too late by the reality that "there's no such thing as shovel-ready projects" and perhaps should have "let the Republicans insist on the tax cuts" in the stimulus.
Obama also says that his administration was perhaps too ambitious in chasing momentous policy initiatives while at times forsaking the more important parts of making that legislation more successful.
"You can't be neglecting of marketing and P.R. and public opinion," the president said.
Politico also provides some passages provided by White House aides that show points of disenchantment about Obama's presidency:
"We're all a lot more cynical now." "Arrogance isn't the right word, but we were overconfident." "He's opaque even to us." "It's not what people felt they sent Barack Obama to Washington to do, to be legislator in chief." "He's a little frustrated with the internal dysfunction."
Click here to see the entire article.
Calling all HuffPost superfans!
Sign up for membership to become a founding member and help shape HuffPost's next chapter