WASHINGTON -- With just days to go until he leaves his post as White House press secretary, Jay Carney is looking back on the moments that stand out the most in his time working for President Barack Obama.
The one that taught him the most about the weight of the office, he says, was the day of the December 2012 mass shooting at Sandy Hook Elementary School in Newtown, Connecticut.
"All presidents have to deal with tragedy," Carney said in a Thursday interview with PBS' Charlie Rose, but "there was something so devastating about Newtown that it shook him visibly. I've never seen him so upset."
"There was a sense that we all had, and it began with him, that the horror of it and the injustice of it, that even when you're President of the United States, you feel helpless at that moment," Carney said. "And so you feel the pain that those parents will feel forever."
Obama addressed the nation hours after the shootings, which left 20 children and six school staffers dead. He wiped tears from his eyes as he said he was heartbroken not just as a president but as a father.
"I know there's not a parent in America that doesn't feel the same overwhelming grief that I do," he said. "The majority of those who died today were children. Beautiful little kids between the ages of five and 10 years old. They had their entire lives ahead of them. Birthdays, graduations, weddings, kids of their own."
In the following months, the White House made a major push on Capitol Hill to pass legislation aimed at preventing more mass shootings, with a particular focus on tightening background checks at gun sales. But the Senate narrowly rejected the proposed package, and Congress hasn't passed any reforms since.
Before You Go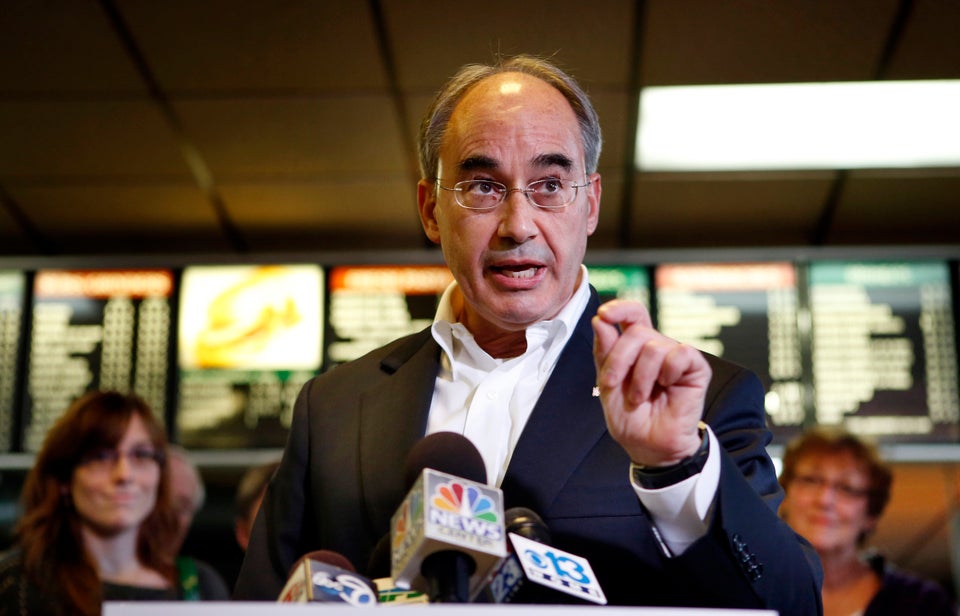 Great Political Names
Popular in the Community