President Barack Obama again voiced concern about the National Football League's concussion rate, acknowledging that players "know what they're doing" but adding that he would not want his child to play the sport at the professional level.
In a profile published by the New Yorker on Sunday, journalist David Remnick asked the president if he has mixed feelings about watching NFL games in light of reports about former players experiencing early onset dementia and other serious conditions as a result of their years in the league.
"I would not let my son play pro football," Obama said. "But, I mean, you wrote a lot about boxing, right? We're sort of in the same realm."
He continued, "At this point, there's a little bit of caveat emptor.. These guys, they know what they're doing. They know what they're buying into. It is no longer a secret. It's sort of the feeling I have about smokers, you know?"
Obama expressed similar sentiment in a January 2013 interview with the New Republic.
"I'm a big football fan, but I have to tell you if I had a son, I'd have to think long and hard before I let him play football," Obama said. "And I think that those of us who love the sport are going to have to wrestle with the fact that it will probably change gradually to try to reduce some of the violence. In some cases, that may make it a little bit less exciting, but it will be a whole lot better for the players, and those of us who are fans maybe won't have to examine our consciences quite as much."
Research has linked concussions experienced by NFL players to conditions such as memory loss. Concussions are also tied to chronic traumatic encephalopathy, known as CTE, a degenerative disease found in athletes who have repeatedly experienced brain trauma.
The NFL agreed to a $765 million settlement with former players in August, consenting to compensate head injury victims, pay for research and cover ex-players' medical exams. However, last week a judge denied preliminary approval for the settlement over concerns that the money was not enough to cover all of the payouts and medical costs.
Before You Go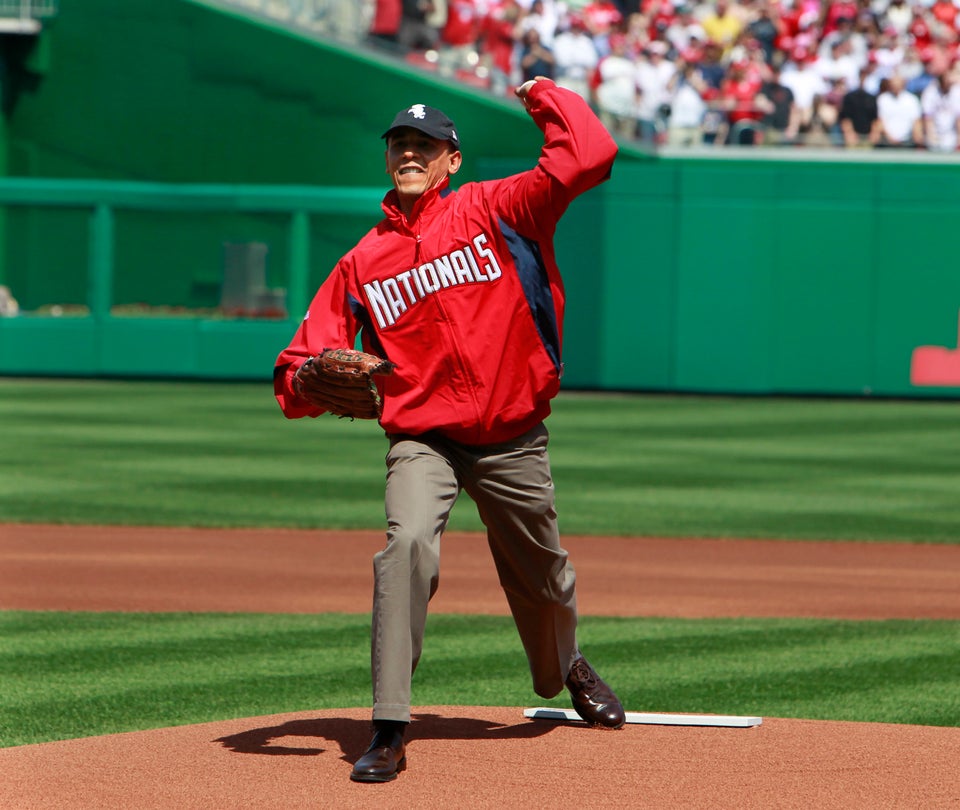 Obama Playing Sports
Popular in the Community