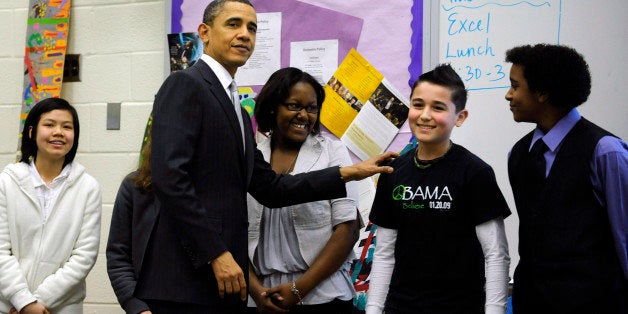 Kati Haycock, who leads the Washington-based advocacy group Education Trust, called the change, first reported by Education Week, an "about-face" that lets states "keep sweeping under the rug the gaps in teacher quality that contribute so heavily to longstanding achievement gaps."
A letter Thursday from Deborah Delisle, an assistant U.S. education secretary, told state schools chiefs of an "amended waiver extension process" for states that want to continue to be free of No Child Left Behind, the Bush-era law that requires states to reward and punish schools based on standardized test scores. Forty-two states, Washington, D.C., and Puerto Rico have received federal waivers from the law in exchange for fulfilling other requirements to evaluate teachers and schools.
The change undoes an Education Department announcement in August that states that want to keep their No Child Left Behind waivers must apply for a two-year extension and show by October 2015 that poor and minority students aren't disproportionately taught by low-performing educators, according to the new evaluations. They'd also have to improve federally sponsored professional development for teachers. Delisle's letter said the department is dropping the requirements after "input from a variety of stakeholders."
The Education Department and some school chiefs said the change removes a burden from schools already struggling to begin new Common Core instructional standards.
"It's an awful lot to try to get accomplished in the short amount of time that is left," said John Barge, Georgia's state school superintendent, referring to Common Core implementation. Solving the teacher placement puzzle, Barge said, takes time. "How do you get an effective teacher from a suburban or metro area to move to a low-performing district in rural Georgia?" he asked. "It's not that it can't be done, it's just harder to get there."
Scott Sargrad, an Education Department deputy assistant secretary, said the department recognized that states have "a heavy lift" to begin teaching the Common Core and to implement waiver requirements. Sargrad said the No Child Left Behind law already technically requires schools to make sure poor and minority students aren't most often stuck with bad teachers.
"We need to provide clearer and stronger guidance on this," Sargrad said in an interview.
Education Trust, which often allies with the Obama administration, sent out a statement titled, "Message to the U.S. Department of Education: Stop Walking Away From Your Responsibilities To Our Nation's Neediest Students."
For years, education advocates have urged the government to ensure that the best teachers serve minorities and low-income kids. But these students are likely to have the worst teachers, a problem known as "equitable distribution of teachers."
Rep. George Miller (D-Calif.) and advocacy groups like Education Trust argued that No Child Left Behind should include a requirement that states "ensure that poor and minority students are not taught at higher rates than other children by inexperienced, unqualified, or out-of-field teachers."
But it has never been consistently enforced.
"It's something that we haven't done a particularly good job about over the past 12 years," Sargrad said.
U.S. Secretary of Education Arne Duncan has called for incentives that encourage good teachers to accept tougher assignments.
But Amy Wilkins, who oversees social justice initiatives at the College Board, chided the administration from shrinking from its equitable distribution goal. "The Obama administration has the support of black people no matter what they do," Wilkins previously told HuffPost. She said No Child Left Behind teacher performance data is seldom used "to ensure that kids of color get a fair share of whatever 'good' is determined to be."
Partially in response to such concerns, Sargrad said, the administration thought to use the process of renewing No Child Left Behind waivers to enforce equitable distribution, leading to the August announcement of the new requirements. "We said, 'States, you should be thinking about this and you could be using the data where it's available,'" he said of the August announcement. "We thought, in the renewal, this is the next step. ... Once you have the data, we want you to submit the revised equity plan."
But Sargrad said "we got input from lots of folks" about the requirement and the department "started thinking about whether we could make changes." Instead, the administration wants to conceive a "50-state strategy" for enforcing equitable distribution. The point, Sargrad said, is to enforce it everywhere -- not just in states that want to renew their waivers. The department will develop the new strategy and determine consequences of not complying over the next few months, he said.
Miller, the House Education and the Workforce Committee's senior Democrat and a longtime advocate for enforcing equitable distribution, mildly criticized the Education Department change. "States must meet a high bar to earn that flexibility," Miller said of No Child Left Behind waivers. "The secretary must require states to change shortsighted policies that have not put students first."
Miller said the Education Department should find a way to enforce equitable distribution for all states -- not just those with No Child Left Behind waivers.
State schools chiefs said they were thrilled with the change. Most were at a conference in Virginia Thursday for a Council of Chief State School Officers when they learned the news.
Diane deBacker, the Kansas education commissioner, was next to Melody Schopp, the South Dakota schools chief, when she saw the Delisle letter on her phone. "We both just looked at each other and said, this is a great relief," deBacker said.
Kentucky's schools chief had a similar reaction. "We think the process that the secretary has come forward with now ... helps streamline the process," said Terry Holliday, the state commissioner of education. He added: "We don't control local school districts. Where they assign teachers is not our purview as state chiefs."
Before You Go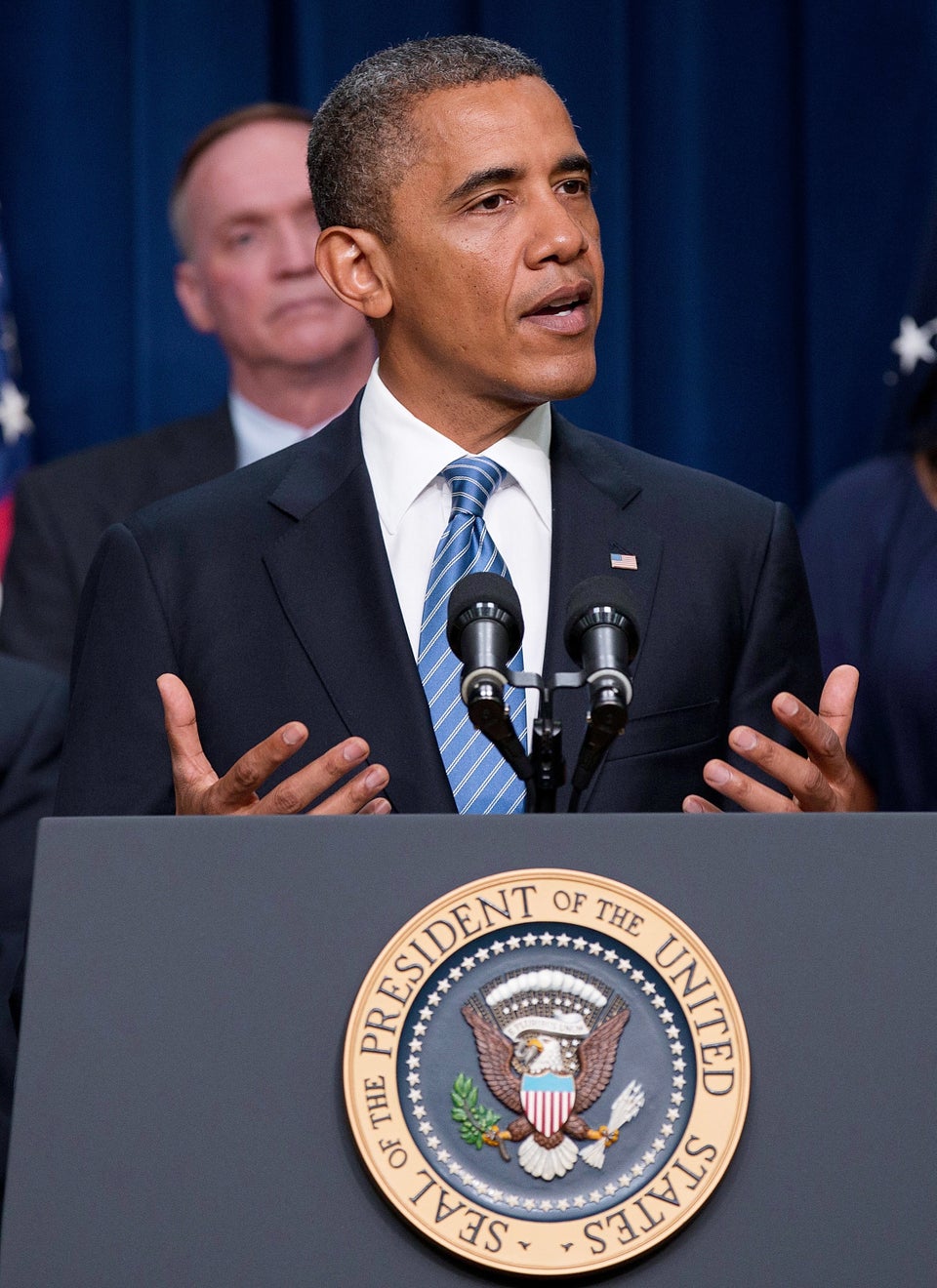 2012 Campaign Promises
Popular in the Community