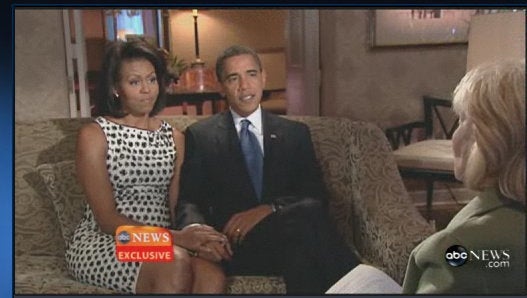 In his interview with ABC's Barbara Walters, Barack Obama talked to her about her dog and his own puppy preferences. Politico reports that the host actually sent the Obama's a photo of her pet, but it doesn't seem to be the President-elect's type.
Obama: "Cha Cha?"

Barbara: "It's short for Cha Cha Cha."

O: "What is a Havanese?"

B: "It's like a little terrier and they're non-allergenic and they're the sweetest dogs.."

O: [Face suddenly changes.] "It's like a little yappy dog?"

Michelle: "Don't criticize."

O: "It, like, sits in your lap and things?"

M: "It's a cute dog."

O: "It sounds kinda like a girly dog."

M: "We're girls. We have a houseful of girls."

O [with hand gestures]: "We're going to have a big rambunctious dog, of some sort."
Popular in the Community