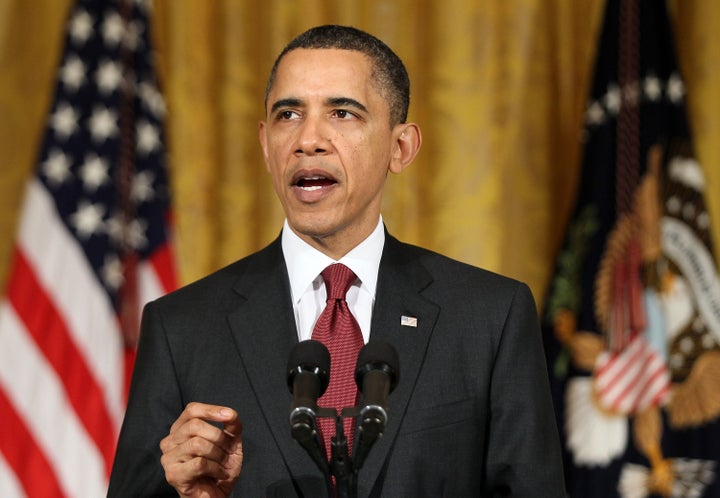 The Bolivian president and a Russian political leader have launched a joint effort to have President Barack Obama stripped of the Nobel Peace Prize.
As Forbes is reporting, Russian Liberal Party leader Vladimir Zhirinovsky released a statement Monday saying that the prize, awarded to Obama in 2009 for his work on nuclear non-proliferation, was hypocritical in light of recent missile attacks in Libya.
"These developments in Libya are another outrageous act of aggression by NATO forces and, in particular, the United States," Zhirinovksy's statement, which appeared in Russian, is quoted by Forbes as saying. He went on to call the strikes part of a "colonial policy" with the goal to control Libyan oil.
Bolivian President Evo Morales echoed those sentiments. "How is it possible that a Nobel Peace Prize winner leads a gang to attack and invade? This is not a defense of human rights or self-determination," Morales, who is among of number of left-leaning Latin American leaders who have denounced the Libya attacks, is quoted by Digital Journal as saying.
The Nobel committee has been criticized both in the U.S. and abroad for its 2009 decision to award the prize to Obama for "his extraordinary efforts to strengthen international diplomacy and cooperation between peoples" only a few months after his inauguration. "The prize is coming a little bit early," Guenther Oettinger, leader of the German state of Baden-Wuerttemberg, is quoted by Bloomberg as saying. "He's at the beginning of his work, not the end."
Other pundits were more severe: "Obama gives speeches trashing his own country and for that gets a prize, which is now worth as much as whatever prizes they are putting in Cracker Jacks these days," Rush Limbaugh told Newsweek. "The Nobel gang just suicide-bombed themselves."
Calling all HuffPost superfans!
Sign up for membership to become a founding member and help shape HuffPost's next chapter