Bayonets "are still distributed to the military all the time," Riker told TMZ. "He should get educated on it."
Other companies that sell bayonets weren't so quick to weigh in, however.
A representative for Ontario Knife Company, which according to its website is "a major supplier to the U.S. Government," said the company wouldn't be doing any interviews related to the debate beyond a statement sent to HuffPost.
"We take pride in our military products and it's an honor and privilege to supply these weapons/tools to the US military," Ken Trbovich, president and CEO of Ontario Knife Company, said in an emailed statement. "The military deploys our products for a wide range of combat and field operations, these include but are not limited to breaching devices, rescue tools and combat weapons."
It should be noted, however, that Obama said there are "fewer horses and bayonets," not that bayonets have been eliminated from the armed services.
As the Wall Street Journal notes, hand-to-hand combat is fairly uncommon and "few Marines or soldiers ever use a bayonet and service members on patrol do not equip their rifles with bayonets."
Obama For America has also launched "Cavalry Men For Romney," a site devoted to highlighting president's national security positions, showing how Obama "is restoring America's standing across the globe and maintaining a modern military."
ROMNEY: Our Navy is older — excuse me — our Navy is smaller now than any time since 1917. The Navy said they needed 313 ships to carry out their mission. We're now down to 285. We're headed down to the — to the low 200s if we go through with sequestration. That's unacceptable to me. I want to make sure that we have the ships that are required by our Navy.

Our Air Force is older and smaller than any time since it was founded in 1947. .
...

OBAMA: You — you mentioned the Navy, for example, and that we have fewer ships than we did in 1916. Well, Governor, we also have fewer horses and bayonets — (laughter) — because the nature of our military's changed. We have these things called aircraft carriers where planes land on them. We have these ships that go underwater, nuclear submarines.

And so the question is not a game of Battleship where we're counting ships. It's — it's what are our capabilities.

And so when I sit down with the secretary of the Navy and the Joint Chiefs of Staff, we determine how are we going to be best able to meet all of our defense needs in a way that also keeps faith with our troops, that also makes sure that our veterans have the kind of support that they need when they come home. And that is not reflected in the kind of budget that you're putting forward, because it just don't work..
This story has been updated to include the statement from Ontario Knife Company.
Janean Chun contributed reporting.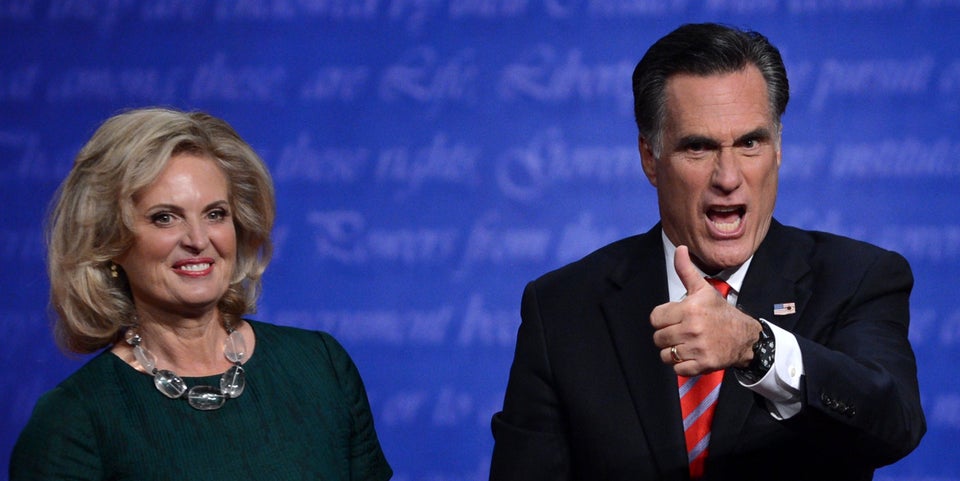 Presidential Debate: The Final Showdown
CLARIFICATION: For clarify, the ABC News debate transcript has been replaced with a transcript from The New York Times.
Popular in the Community