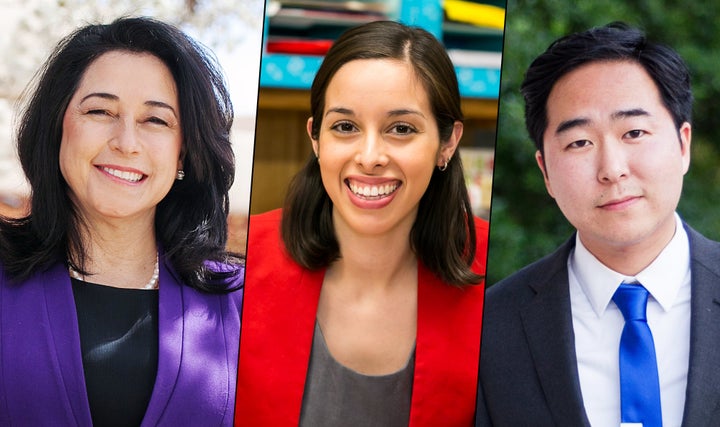 WASHINGTON ― At a town hall last week in Willingboro, New Jersey, angry constituents screamed at Republican Rep. Tom MacArthur for a good five hours over his leading role in passing an Obamacare replacement bill. When they walked outside, Andrew Kim was there, eagerly awaiting them.
Kim, 34, has his eye on MacArthur's seat in Congress. He's never run for office. And until recently he had no interest in elected office. As a national security expert who spent years advising President Barack Obama, Kim has long envisioned a career of rising up the ranks of the State Department and the Pentagon, serving his country as a bureaucrat or a behind-the-scenes operative. But then Donald Trump became president, and, like a good chunk of the country, Kim was horrified and began rethinking his career plan.
At first he tried conventional political activism. Kim started a grassroots group in November, Rise Stronger, that has mobilized more than 50,000 people to take action in response to the Trump administration.
But that didn't calm his nerves. He started looking for other avenues for fighting Trump's agenda. He watched his congressman, MacArthur, support the president's ban on travelers from seven Muslim-majority countries and then craft a critical amendment to weaken the Affordable Care Act's pre-existing condition protections. He grew more convinced that a run for office was his only recourse. Soon, Kim was raising money for a potential campaign.
"It became a deeply personal decision when I saw that a person from my district was leading the charge on a piece of legislation like this," Kim said. "He is not looking out for the people I grew up with in these communities that I learned to play baseball in and learned my ABCs in."
Kim, the son of immigrants who moved to America for a better life, is among a growing number of Obama administration alums who are trying their hand at electoral politics. That it took this long is what's surprising. Obama, after all, was supposed to inspire a generation of youth to run for office, having made civic engagement cool again. But during his eight years in office, remarkably few of his aides actually pursued public office. Silicon Valley was far more alluring than city council.
The election of Trump changed that, motivating these Obama vets in ways that their former boss never could. It was fear more than inspiration ― a pit-in-the-stomach anxiety that all the work they'd put in over the last eight years, the policies they'd helped pass and the political structures they'd promoted, was now under direct assault.
"The young people who were drawn to Obama were drawn not just by the man but belief in democracy as a force for progress," explained David Axelrod, Obama's longtime aide. "That belief is very much being challenged today and they are rising to it by putting themselves out there. It is really heartening to see."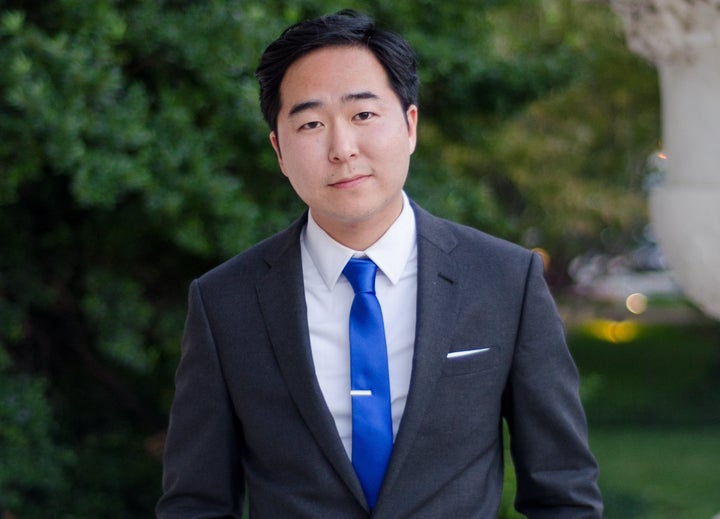 At least two former Obama administration officials are now running for Congress, with Kim being a potential third. Numerous others have their eyes on offices ranging from city councils to school boards to mayors.
"When President Obama ran for office in 2008, he said the campaign wasn't about him. It was about all of us," said Kevin Lewis, a spokesman for Obama. "It doesn't surprise him that the staff that joined him on that journey, and worked every day on behalf of the American people in the Obama administration, are emerging as the next generation of leaders and elected officials."
Since the election of Trump, there has been a profound spike of interest in elected politics among progressives. More than 12,000 women have approached EMILY's List, which recruits and trains female Democratic candidates. Another group, Run for Something, has had more than 9,000 Democratic millennials commit to running for state and local office.
Like these other first-time candidates, the draw that many Obama alums felt to elected office began in the days leading up to Trump's inauguration. It wasn't just the realization of the despair that they'd felt since the election itself but a direct pitch from their former boss. In his January farewell address, Obama called on those "disappointed by your elected officials" to "grab a clipboard, get some signatures and run for office yourself." 
Kelly Gonez, 28, was already feeling inspired by Obama when she left her administration job last summer to move home to Los Angeles and become a seventh-grade science teacher. She'd been working as an education policy advisor to Obama, helping to shape policies that restrict immigration enforcement activities at schools. She has a lot of Latino students in her class, some of whom may have undocumented family members. The day after Trump won, her kids told her they felt scared and sad.
Listening to Trump's rhetoric about immigrants, Gonez grew increasingly worried he would disregard the work she'd done to help protect kids like her students. Immigration enforcement officials recently arrested an undocumented father as he took his daughter to school in Los Angeles, and Gonez noticed a drop in attendance in her own class. This drove her to run for a board seat on the Los Angeles Unified School District. It was her first time running for office, and on Tuesday, she won. 
"We have to do more to make our communities feel safe because education isn't going to happen if we can't get kids to school," Gonez said ahead of election night. "I looked at the country, in terms of who is running for office, and reflected on my experience in D.C. and thought, 'Why not me?'"
Haley Stevens, 33, who helped lead Obama's task force that oversaw the 2009 financial bailout of the auto industry, is making her first foray into politics as well. Running against Rep. Dave Trott (R-Mich.) in a GOP-leaning district, she's touting her record of bringing jobs back to Michigan, via the auto bailout and the country's first online training program for digital manufacturing. She said she grew preoccupied by the thought that Trump's budget cuts would destroy her state's innovation economy and didn't see Trott playing a preventative role.
"The guy I'm looking to run against … he's putting forward legislation to make it easier to collect on debts. Are you kidding me? Who does that benefit?" Stevens asked. "You can bring together people in really amazing ways. I'm a doer; we can do big things."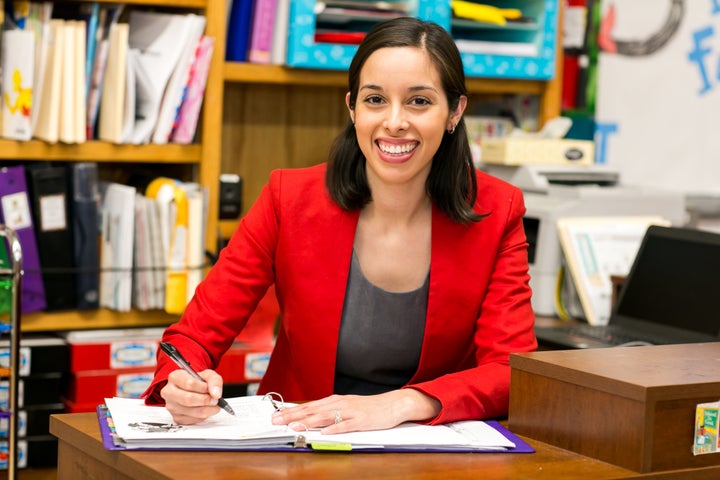 Every Obama alum who spoke to HuffPost could point to an endangered policy that, at least in part, spurred them to run for office.
Deanna Archuleta, who is running for mayor of Albuquerque, said she is worried about water protections she helped put in place when she was deputy assistant secretary at the Interior Department.
Carrianna Suiter Kuruvilla, who just won a seat on the Hyattsville City Council in Maryland, said she is concerned about paid family leave and sick leave policies put in place while she was director of intergovernmental affairs at the Labor Department.
Amanda Farias, a 2012 Obama campaign field organizer who is running for a seat on the New York City Council, said Trump is "regressing" on gains Obama made on race relations and community policing.
Still, for some, the urgency to run is less about protecting a specific policy and more about restoring compassion in public discourse.
Ammar Campa-Najjar, 28, is running against Rep. Duncan Hunter (R-Calif.). He was a public affairs officer at the Labor Department, and his job required him to read hundreds of letters every day from struggling Americans. He recalled letters from people worried about being one illness away from losing health care and from parents saying they had to miss a child's birthday again because they had to work overtime.
"Pain is pain. I know there are people who are hurting," Campa-Najjar said. "I don't believe Trump supporters are all racist or ignorant. The thing they have in common is not that they're ignorant but that they're ignored."
Campa-Najjar knows his congressional bid is a long shot. He's running in a conservative Republican district, and there are four other Democratic contenders. But as a Hispanic Arab who lived in war-torn Gaza for part of his childhood, who was then uprooted to California, he feels he owes it to Obama to step up his public engagement in ways beyond simply voting.
"When I came to D.C., I was a young, biracial kid, trying to adjust to West Coast and East Coast culture, reconnecting with a Muslim father whose absence was always present. President Obama went down a very similar path. By watching how he did it and having a role in his administration, I found my place in America."
Sam Stein contributed reporting.
Calling all HuffPost superfans!
Sign up for membership to become a founding member and help shape HuffPost's next chapter
BEFORE YOU GO
PHOTO GALLERY
7 Trailblazing Women Who Changed the World