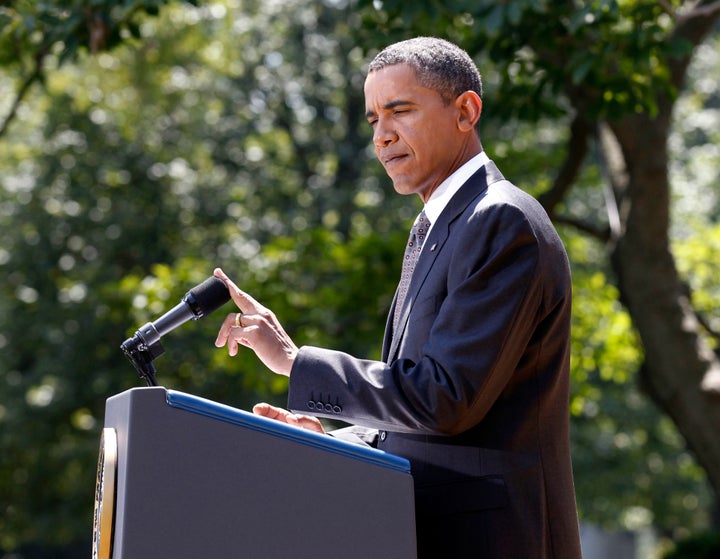 WASHINGTON (Ayesha Rascoe, Roberta Rampton, Tom Doggett, Timothy Gardner, Jeff Mason, Tabassum Zakaria, Matt Spetalnick, and Joshua Schneyer) - Concerns about the impact of high oil prices on the fragile world economy prompted President Barack Obama to agree to release oil from U.S. emergency stockpiles, a senior administration official said on Thursday.
The 30 million-barrel release of mainly light, sweet crude U.S. oil is designed to help fill a gap in supply caused when political upheaval in Libya and Yemen disrupted global oil markets, the officials said.
The move comes as U.S. oil prices have already declined nearly 20 percent since their peak at levels above $113 a barrel.
"The U.S. stands ready to do more as is necessary to address this issue," a senior administration official told reporters, explaining officials will assess the supply situation after 30 days.
U.S. officials have been talking for months with major oil producers and consumers about whether to tap international reserves, well before OPEC declined to raise production at its meeting earlier this month, the official said.
The released stocks will complement added production promised by Saudi Arabia in the wake of the failed meeting.
The Obama administration was also concerned about how tight supplies were ahead of peak demand in the summer, when many Americans drive for vacations. Oil prices are a critical concern among voters and we rising as the White House was gearing up for its reelection campaign.
But the official refused to comment on whether the release would reduce the expensive gasoline prices that have put political pressure on the White House to take steps to ease energy costs.
(Editing by Lisa Shumaker)
Related
Popular in the Community