In the midst of unveiling the most sweeping gun policy reform in a generation in Washington, D.C., Obama again referenced the "too frequent" shooting deaths of "kids on street corners of Chicago" as he made the case for reinstating the federal assault weapons ban, requiring criminal background checks for all gun sales, providing mental health services in schools and allocating funds for the hiring of more police officers, in addition to 23 other, more immediate executive actions on gun policy.
"This is our first task as a society: keeping our children safe. This is how we will be judged," the president said Wednesday morning. "We can't put this off any longer."
(Read below for a breakdown of the 23 executive actions as well as local reactions to Obama's gun address.)
Chicago Mayor and former White House Chief of Staff Rahm Emanuel applauded the president's proposals as "a thoughtful, comprehensive approach to gun safety that we need as a city and a nation." Democratic Illinois Gov. Pat Quinn, too, said he supports Obama's actions as "the first step of a comprehensive public safety plan that Congress must act upon," the Associated Press reports.
"Over 500 people were killed there last year," Gingrich said Tuesday, NBC Chicago reports. "If gun control works, Chicago ought to be safe."
When asked by HuffPost to react to Gingrich's comment at an unrelated event in Chicago on Tuesday, the Rev. Jesse Jackson described the Windy City as "an international theater for a war" that "Homeland Security must address." Earlier in the week, Jackson commented similarly that semi-automatic weapons are "threats to national security."
"There are no gun shops in Chicago, so the guns are coming in from the suburbs, the drugs are coming in from Mexico and the jobs are going out to the Far East," Jackson said. "The combination of drugs in and guns in and jobs out, that's the zone of disaster. Using Chicago as a jumping-off point is at the source of reality."
Meanwhile, Emanuel said this week he is pushing for tougher local gun laws in the Chicago area, including expanding the requirement for gun owners to report the loss, theft or sale of weapons to include all of Cook County. County Board President Toni Preckwinkle is an ally of the proposal.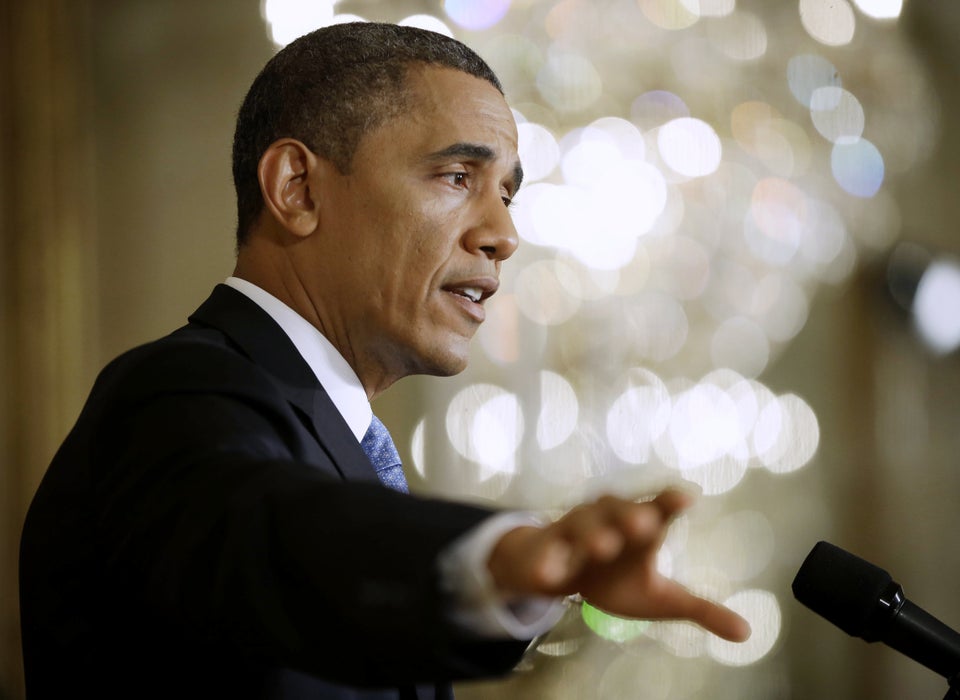 Obama's Executive Actions On Gun Violence
Popular in the Community