President Barack Obama's recommendations in the wake of the Newtown, Conn., elementary school shooting leaves questions about school safety mostly to schools to answer.
"We won't be able to stop every violent act, but if there is even one thing that we can do to prevent any of these events, we have a deep obligation -- all of us -- to try," Obama said in a statement.
According to guidelines released by the White House in advance of Obama's speech Wednesday, schools that want to have armed guards will be supported in that pursuit, but schools won't be pushed to staff them. The plan calls for the creation of 1,000 new "school resource officers," which the White House describes as "specially trained police officers that work in schools," and mental health professionals to "help prevent school crime and student-on-student violence."
The White House says it will "provide incentives" for police departments to train and hire these special officers. The Department of Justice will tweak the COPS Hiring Grants, which is already used by police departments to recruit new talent, to incentivize police departments to employ more school-specific officers.
The plan also proposes a new $150 million "Comprehensive School Safety program" that would "help school districts hire staff and make other critical investments in school safety." School districts and law enforcement will be able to use the money to pay for school guards, psychologists, counselors and social workers.
"Each school is different and should have the flexibility to address its most pressing needs," the White House wrote in its guidelines. "Some schools will want trained and armed police; others may prefer increased counseling services. Either way, each district should be able to choose what is best to protect its own students." The guidelines also focus on gun control issues that are relevant outside of school, such as closing loopholes around background checks. They also call for improvements to mental health services, funding to help improve school climate and strings on federal money to ensure that each school has an emergency safety plan.
The president's announcement comes a month after the Connecticut shooting that killed 26 people at Newtown's Sandy Hook Elementary School, including 20 children, spurring renewed national interest in gun control.
The decision not to require or encourage the presence of armed guards in schools follows a heated national debate over that question after last week's news that Vice President Joe Biden's gun control task force was considering funding them. One group with which Biden met while formulating the policy was the American Federation of Teachers union, which recommended bringing police into schools on a case-by-case basis -- and that when the option is chosen, the officers be treated not as stationed armed guards but as "part of the fabric of the school community."
Republicans in some states have already announced plans to introduce legislation to allow or even require school staff to carry guns. Nationwide, 18 states already permit teachers and adults to carry loaded weapons on school grounds -- generally provided that they have written permission from a principal or school board. One school in Texas does permit teachers to carry concealed weapons.
"Singular horrible events like this past week make us all upset, but if we look at the data, it doesn't make sense that that's where we need to beef up security in a very expensive way," Kenneth Dodge, director of the Center for Child and Family Policy at Duke University, told The Huffington Post last month. "Isn't it more straightforward to just get rid of the guns?"
A survey by the National Education Association, the country's largest teachers union, found that nearly 70 percent of teachers oppose a proposal to allow teachers and school employees to carry firearms in school -- including 61 percent who said they strongly oppose such a plan.
The White House also wants all schools to have comprehensive emergency management plans. A 2010 study showed that only 52 percent of schools had drilled their students in safety plans in recent years. By May 2013, the Departments of Education, Justice, Health and Human Services and Homeland Security will release "a set of model, high-quality emergency management plans" for schools and other institutions. Some of these agencies "will assist interested schools in completing their own security assessments.
The recommendations also want $30 million in one-time grants from Congress for states to help school districts develop these plans -- but going ahead, the White House recommends, school safety funding should have strings attached. The White House has proposed that all school districts that receive federal school safety funding should be required by Congress "to have comprehensive, up-to-date emergency plans in place for all of their schools." The feds also want an additional $50 million to help 8,000 schools develop "safer climates" to help students get along and avoid things like bullying.
The plan's mental health proposals include some initiatives also specifically directed at schools, including a call for "mental health first aid" training to help school staff catch symptoms of mental illness early and refer students for treatment.
Rep. John Kline (R-Minn.), who chairs the House education committee, said he is still reviewing the recommendations and that his committee will seek to learn more about school safety. "In the coming weeks, the House Committee on Education and the Workforce will convene a hearing to examine school safety and ways to protect our children," Kline said in a statement. "I have reached out to Ranking Member [Calif. Democratic Rep. George] Miller for his input, and I hope we can work together as we explore policies that will help prevent violence in our schools."
Obama had previously proposed cutting $300 million in school safety money that would have paid for metal detectors, prevention programs, counseling and guards, as Education Week notes. "After the program was scrapped, a smaller portion of money -- currently nearly $65 million -- was kept in place for national activities on school safety, but Obama has also sought to combine that with a broader funding stream aimed at school climate," EdWeek writes.
This post has been updated to include additional background on federal school safety funding and comments from Rep. Kline.
Related
Before You Go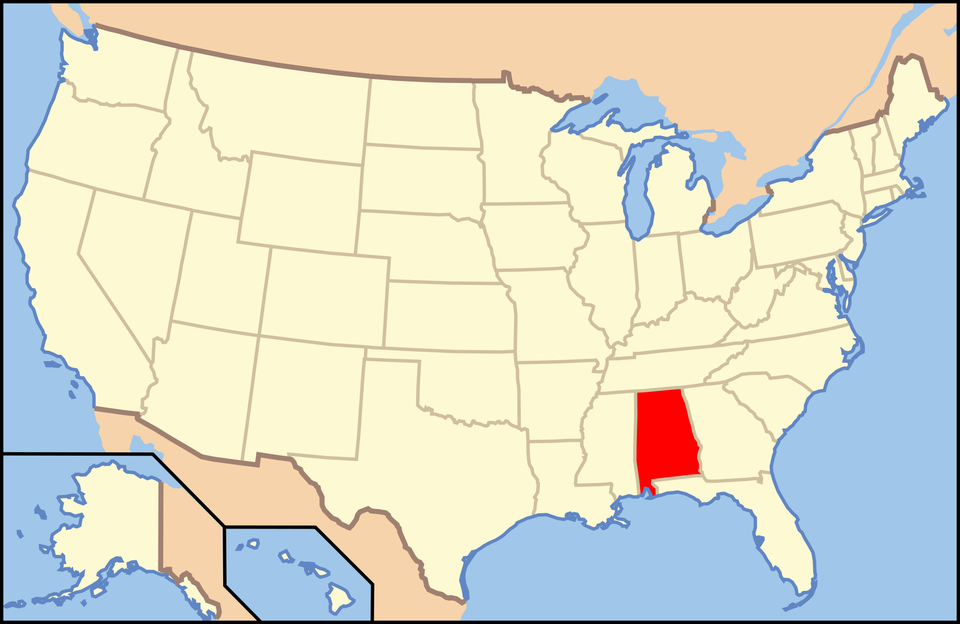 States That Allow Adults To Carry Loaded Weapons Onto School Grounds
Popular in the Community