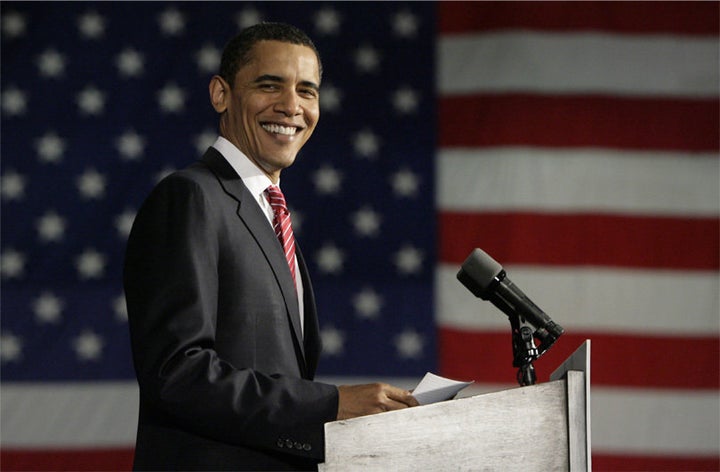 Barack Obama sat for a lengthy interview with Jeffrey Goldberg where he discusses Israel, his connection to Chicago's Jewish community, and Middle East policy. He also had these comments about the recent attacks on him because of the kind words he received from a member of Hamas.
JG: Why do you think Ahmed Yousef of Hamas said what he said about you?

BO: My position on Hamas is indistinguishable from the position of Hillary Clinton or John McCain. I said they are a terrorist organization and I've repeatedly condemned them. I've repeatedly said, and I mean what I say: since they are a terrorist organization, we should not be dealing with them until they recognize Israel, renounce terrorism, and abide by previous agreements.

JG: Were you flummoxed by it?

BO: I wasn't flummoxed. I think what is going on there is the same reason why there are some suspicions of me in the Jewish community. Look, we don't do nuance well in politics and especially don't do it well on Middle East policy. We look at things as black and white, and not gray. It's conceivable that there are those in the Arab world who say to themselves, "This is a guy who spent some time in the Muslim world, has a middle name of Hussein, and appears more worldly and has called for talks with people, and so he's not going to be engaging in the same sort of cowboy diplomacy as George Bush," and that's something they're hopeful about. I think that's a perfectly legitimate perception as long as they're not confused about my unyielding support for Israel's security.
Popular in the Community