The head of one of the nation's largest veterans groups on Thursday said the threat of terrorist groups in the Middle East was the reason the group, the American Legion, opposes President Barack Obama's expected immigration action.
"At a time when ISIS, al Qaeda and other terrorist organizations are killing innocent Americans, it makes no sense to let our guard down and send a message that the United States is an open, soft target," American Legion National Commander Michael D. Helm said in a statement released by the group.
The American Legion has vocally opposed deferring the deportation of immigrants in the past, arguing instead for a policy of strict enforcement and "self-deportation." But previous arguments by the group have focused largely on the potential of immigrants to drain resources like the health care system or public schools. The idea that deferred deportations would leave the United States vulnerable to terrorist groups in the Middle East like the Islamic State, also known as ISIS, appears to be a new argument.
Roughly 75 percent of all undocumented immigrants in the United States come from Central America, according to the Department of Homeland Security.
Helm made a point of saying that the American Legion supports legal immigration, and that the U.S. "has benefited enormously from citizens who have obeyed the law in the journey to becoming Americans." Helm then listed some immigrants he knew personally, including his predecessor at the American Legion and his sister-in-law.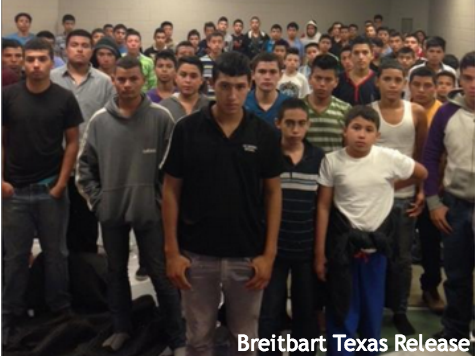 Overwhelmed Border Patrol
Popular in the Community