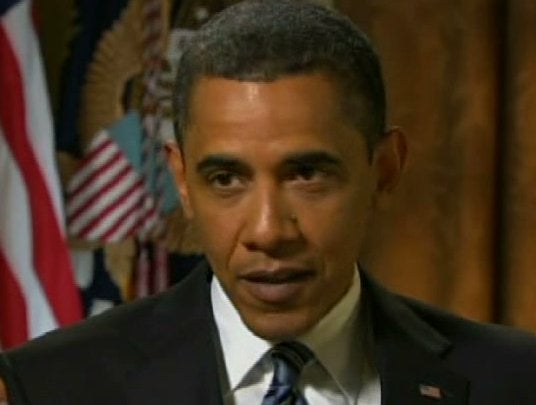 On the "Tonight Show" Tuesday Conan got a shout-out from President Obama via NBC's' "Inside The Obama White House" special with Brian Williams.
Conan showed a clip of Williams telling Obama that he'd noticed that his trip to the Middle East coincided with Conan's first week on the "Tonight Show." "Is It because of that or were there considerations perhaps that you almost canceled to stay and watch his first week as host of the 'Tonight show?" Williams then asked the president.
Obama answered by saying, in his best deadpan, that Conan "will do an outstanding job" and that he had discussed in the Oval Office "how to manage this transition between Leno and Conan." He did warn Conan, however, that there would be no bailout from Washington if he fails.
Finally, as Conan pointed out after the clip, it seems as if Obama almost forgets his name when saying "the transition between Leno and [pause] Conan." Tell us what you think: intentional or not?
Related
Popular in the Community