President Barack Obama tackled the opioid epidemic on Wednesday by telling health care providers across the country that access to medication-assisted treatment must be expanded.
For decades, those treating opioid addiction ignored the scientific consensus that the best approach involved medications approved by the Food and Drug Administration, coupled with counseling. Instead, the treatment industry insisted on a model known as "abstinence," in which any prescription medication aimed at addressing a patient's opioid use disorder was forbidden.
Ahead of a Wednesday speech in West Virginia, which has been hit particularly hard by the opioid crisis, Obama essentially said that will end. He released an order giving federal agencies with health care responsibilities 90 days to identify barriers to MAT and to come up with ways to remove them.
"Only a small minority of Americans who might benefit from this treatment are receiving it," the order notes.
A Huffington Post investigation published in January found that the treatment industry overwhelmingly resists a medication-assisted model based on decades-old beliefs about sobriety that have been passed down by those in recovery, but have never been rigorously tested. HuffPost closely examined the treatment histories of 93 people who died of opioid overdoses in a similarly devastated region of Kentucky and found that the majority had received some form of abstinence treatment before dying. The FDA-approved medications that are barred by advocates of abstinence include methadone and buprenorphine, the latter of which was approved more than a decade ago yet still faces stiff resistance.
In February, the White House Office of National Drug Control Policy announced that drug courts which barred addicts from receiving MAT would no longer receive federal funding.
"As the Huffington Post article pointed out, we have highly effective medications, when combined with other behavioral supports, that are the standard of care for the treatment of opiate addiction. And for a long time and what continues to this day is a lack of -- a tremendous amount of misunderstanding about these drugs and particularly within our criminal justice system," drug czar Michael Botticelli said in a briefing with reporters.
Pamela Hyde, the head of the Substance Abuse and Mental Health Services Administration, said at the same briefing that her agency would work to make sure the treatment industry also followed the evidence. "We've made that clear: If they want our federal dollars, they cannot do that," she said of abstinence programs that bar MAT. "We are trying to make it clear that medication-assisted treatment is an appropriate approach to opioids."
The memo released Wednesday is extraordinarily comprehensive in its approach to rooting out abstinence culture: "Agencies that directly provide health care services, contract to provide health care services, reimburse for health care services, or facilitate access to health benefits shall, to the extent available and permitted by law, review all health benefit requirements, drug formularies, program guidelines, medical management strategies, drug utilization review programs, and all other relevant policies, tools, and strategies in order to identify any barriers individuals with opioid use disorders would encounter in accessing MAT."
The president is demanding movement. Within 90 days, each agency "shall submit an action plan to the Directors of the White House Domestic Policy Council and the White House Office of National Drug Control Policy addressing the barriers and practices identified in their reviews."
In a conference call Wednesday morning, Botticelli mentioned one of the goals outlined by the White House -- doubling the number of physicians who are authorized to prescribe buprenorphine from 30,000 to 60,000. He said that such medications, in combination with counseling support, are the "most effective standard of care" and that far too few doctors prescribe such care.
"Since we know many communities throughout the country and particularly rural areas don't have access to substance use treatment … we want to make sure we have the physicians who can do that," Botticelli said.
Despite the medical consensus, judges and treatment providers have a strong bias against MAT. Kentucky drug court Judge Karen Thomas, in an extended interview with HuffPost for its January investigation, was unapologetic about her refusal to permit defendants to take such medications.
"It sounds terrible, but I don't give them a choice. This is the structure that I'm comfortable with," Thomas said.
States including Kentucky and New York have begun aligning their own policies with the federal guidelines. Last month, New York Gov. Andrew Cuomo signed a law ordering all drug courts to stop barring defendants from receiving medication-assisted treatment.
Senate Majority Leader Mitch McConnell (R-Ky.) said Wednesday that he was pleased by the president's announcement. "I'm encouraged to see both [Botticelli] and the president engaged and proposing certain steps that my home state of Kentucky has already embraced," he said. "Today's announcement is encouraging because it's always positive to see Democrats and Republicans working together to address this epidemic."
Obama outlined his new policies Wednesday afternoon at a forum on the epidemic in Charleston, West Virginia. "We've got to understand what families are going through, what law enforcement is going through, what our health systems are going through in order for us to wrap our arms around this problem," he said.
The president heard the stories of two parents who talked about their own anguish as their children became addicted and struggled to find good treatment. One father said he had last been at the forum's location to see his daughter as a cheerleader. She is now in a Michigan rehab program after suffering a near fatal overdose. He wondered why he had to send her so far away to get the help that she needs.
"For a long time, I think treatment was seen as a second-class citizen," Obama admitted. Instead, he said, politicians from both parties focused on misguided tough-on-crime policies. Now, both parties are rethinking those tactics.
"I am deeply encouraged that on this issue we are seeing bipartisanship," the president said. "That's how we'll solve this problem."
Dr. Brad Hall, president of the West Virginia Society of Addiction Medicine, said the president's new initiatives can only help. He noted that all of his colleagues have reached the federal cap on prescribing these medications and can't take on any new patients. He said he's even heard of addicts dying while trying to get into a MAT program.
"The No. 1 factor is just lack of access to providers," Hall said.
Too many heroin addicts also lack access to supports like well-trained behavioral health counselors. Another barrier to better treatment is the stigma. Many patients are afraid to get help and thereby tell others of their addiction. If they seek MAT, they are met with criticism from the 12-step community.
Dr. Carl Sullivan, professor and director of addiction programs at West Virginia University's School of Medicine, said his facility is able to treat 400 patients. But he has 400 others on a waiting list.
"This is sad to say -- the truth is if you have opioid addiction, your chances of getting into MAT are not very good," he said.
Sullivan credits the president with helping to make such treatment more mainstream. "I think what he's doing indirectly is he's legitimizing MAT," the doctor said.
Michael McAuliff contributed reporting.
This story has been updated with details of the president's speech in West Virginia.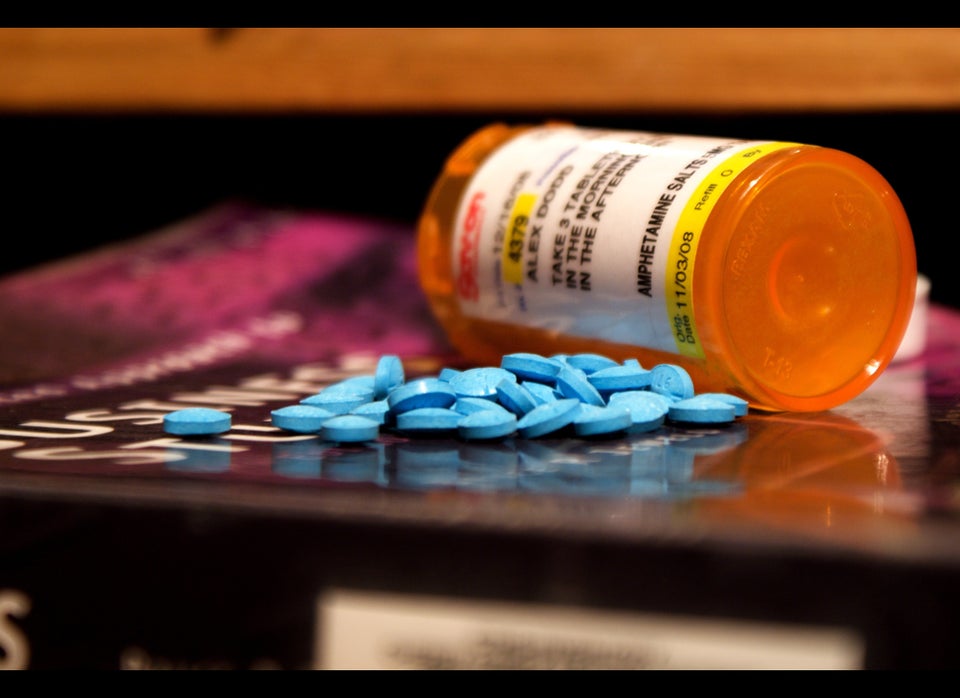 The 5 Drugs Most Commonly Abused By Post-50s
Popular in the Community