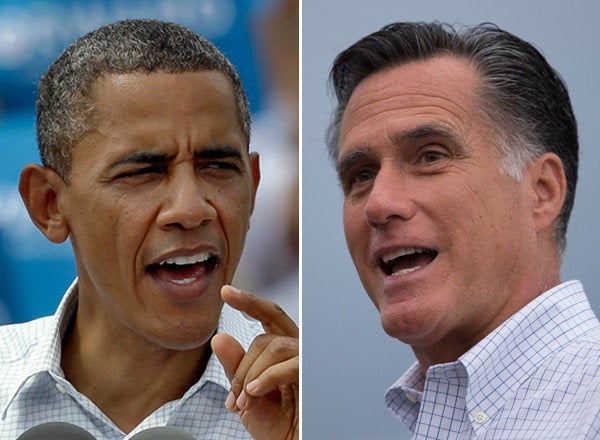 It is unanimous that Muslims are a sector of American society that is growing exponentially. The recent study, "The U.S. Mosque Survey 2011," released by Dr. Ihsan Bagby of the University of Kentucky, and conducted by notable scholars, statisticians and research professionals, counted
2,106 mosques in 2011; a 74 percent increased from the 2000 count of 1,206. A vast majority of these mosques are recently established, with 76 percent founded since 1980. That same study estimates the total American Muslim population to be around 7 million.
As American Muslims grow in number, their presence is more evident in all sectors of society: business, academia, sports, non-profit organizations, civil rights organizations, education and propagation centers, and in politics. From few establishments representing varied Muslim interests fifteen years ago, the country has witnessed the emergence of a whole network of organizations catering to their needs. In addition to thousands of Islamic Centers and Muslim schools, there are many national institutions such as the Council of American Islamic Relations (CAIR), the Islamic Society of North America (ISNA), the Islamic Council of North America (ICNA), the Muslim American Society (MAS), the American Muslim Association of North America (AMANA), Muslim Advocates, Muslim Public Affairs Council (MPAC), Muslim Student Association (MSA), Islam in Spanish, International Institute of Islamic Thought (IIIT), and Zaytuna Institute among dozens of others.
American Muslims are gradually taking a proactive public role in American politics. It was reported that there were over 100 Muslim delegates participating in the Democratic Convention in North Carolina. This comes as no surprise as there are two Muslim Members of Congress in office: André Carlson (D-IN) and Keith Ellison (D-MN). Other Muslims hold relevant influential positions such as Huma Abedin, longtime aide to Secretary of State Hillary Clinton, who recently fell victim to Representative Michele Bachmann's witch hunt. The former presidential hopeful went on a bigoted outrage wrongfully accusing Abedin of having ties to Islamic extremists.
Historically, American Muslims identified strongly with the social conservatism of the Republican Party, but today are almost invisible in that camp. In spite of the natural Muslim American alignment with conservative values, the GOP has lost that base and failed to attract American Muslims due, in part, to its incessant and ever-growing anti-Muslim rhetoric. This phenomenon occurs while the Muslim community experiences intentional efforts by GOP leadership to systematically alienate and isolate it from the public sphere in general and the Republican Party in particular.
There are accounts of the ostracism of American Muslims, like Nezar Hamze, who dared to have the initiative to make an incursion into the regional leadership of the party. His effort was openly and intentionally blocked by Florida's Broward County Republican Party, when Broward Republican Executive Committee (BREC) members went so far as to make last-minute changes to their by-laws so as to finally reject Hamze's membership. Many other Republicans leaders from around the country have sadly embraced dubious causes aimed at limiting the sacrosanct, constitutionally-protected right of freedom of religion, including the right to establish and erect houses of worship. These efforts, which curtail civil liberties, are akin to the calls and xenophobic discourses of GOP politicians like Representatives Allen West (R-FL), Michele Bachmann (R-MN) and Peter King (R-NY) . These leaders wrongly believe that the bigotry discourse alienating Muslims from the American milieu is good for America. They are a political disgrace to the country, clearly departing from the path of constructive, cohesive nation-building. Their discourses and efforts are commissioned by the immoral minority: a few powerful donors and interests powerful enough to make them forego their short-term pre-election benefits in favor of their constituents' interests and values.
Certainly, at the Republican National Convention, GOP presidential candidate Mitt Romney wasted a precious opportunity to rectify these un-American tendencies by openly and clearly embracing the American Muslim community as an integral part of the nation. He turned a blind eye to thousands of American Muslims serving today in the U.S. Armed Forces, apparently because beliefs and interests beyond mere traditional politics prevented him from doing so. Probably, Romney's campaign will not miss the millions of dollars that the Arab, South Asian, and the American Muslim communities as a whole can contribute. However, he will certainly miss their millions of votes, especially in the swing states of Florida, Ohio and Virginia to name a few.
These pseudo leaders' blinded vision have caused 57 percent of Republicans to hold a negative view of Arabs and Muslims, according to the recent survey, "The American Divide: How We View Arabs and Muslim." Commissioned by the Arab America Institute, the survey found that Republicans admitted to holding this opinion even though 60 percent admitted that they did not personally know an Arab or Muslim American. Only 26 percent of Republicans had a favorable opinion of Arabs and Muslims.
From the referenced circumstances, and others not discussed due to space limitations, it is easy to conclude that the vast majority of Muslims are inclined to vote to re-elect President Obama, even though they are extremely uncomfortable with the deterioration of their civil rights during Obama's administration. It is common to meet Muslims expressing outrage and disbelief at their president's decision to sign the National Defense Authorization Act. They simply do not understand how the first African-American president, knowing full well of the historical minorities' struggle to gain civil rights with sweat, tears and even blood, could possibly approve legalizing the indefinite detention of American citizens without legal representation.
Notwithstanding, American Muslims do feel more connected to President Obama's social programs. In the international arena, they feel empathetic to Obama's open criticism of Israeli policies that promote illegal settlements and the president's positions favoring at least most Arab Spring democratization movements. Moreover, the president's promises to abandon war and occupation in Muslim countries meet with their resounding approval.
Popular in the Community