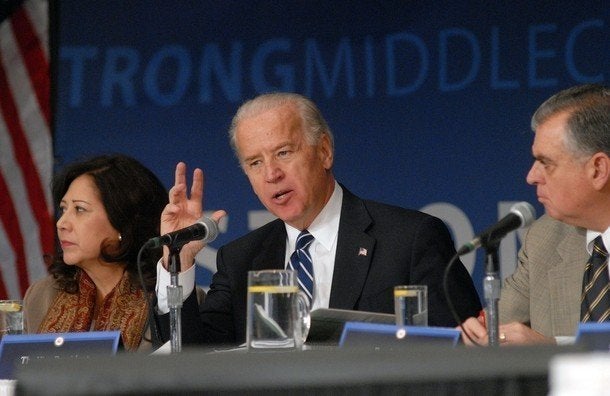 Taking his most urgent action to date since cases of swine flu were first reported, President Barack Obama today ordered an emergency quarantine of Vice President Joe Biden.
Mr. Biden was in the middle of giving a wide-ranging television interview on swine flu preparedness when he was seized by representatives of the Department of Homeland Security and placed in quarantine.
"I'll tell you this, if I thought I might catch swine flu by going to work or a movie or the mall or something like that, I sure as heck wouldn't -" Mr. Biden was saying when he was abruptly yanked away from the microphone.
According to President Obama, the vice president will be kept in a sealed box away from television cameras and microphones "until we are certain that the danger is passed."
"There is no clear scientific proof that swine flu can be spread by television cameras or microphones," Mr. Obama said. "But it's better to be safe than sorry."
Elsewhere, actress Kirstie Alley said that she wished she had Michelle Obama's arms, adding, "for lunch."