President Barack Obama called Sunday's mass shooting at a gay club in Orlando, Florida, an "act of terror and an act of hate." He added that while authorities have not reached a definitive judgement as to the shooter's motivation, the FBI would be investigating the matter as an act of terrorism.
"What is clear, he was a person filled with hatred," Obama said of the shooter, who was an American citizen. "Over the coming days we will uncover how and why this happened."
"This could have been any one of our communities," he said. "As a country, we will be there for the people of Orlando, today, tomorrow and for all the days to come."
The president noted the shooting took place at an "especially heartbreaking" time during LGBT pride month. He said the place where it happened was more than a nightclub, but a "place of solidarity and empowerment" where people went to "raise awareness, to speak their minds and to advocate for their civil rights."
"This is a sobering reminder that attacks on any American, regardless of race, ethnicity, religion or sexual orientation, is an attack on all of us, and the fundamental values of equality and dignity that define us as a country," he said. "No act of terror will change who we are or the values that make us Americans."
Obama also called on Americans to consider how much human life they are willing to part with before taking legislative action to curb gun violence. Noting that the shooter was apparently armed with a handgun and an assault rifle, he called the massacre "a further reminder of how easy it is for someone to get their hands on a weapon that lets them shoot people in a school, or in a house of worship, or a movie theater, or in a nightclub."
"We have to decide if this is the kind of country we want to be. To actively do nothing is a decision as well," he said.
The president closed his remarks by urging Americans not to give in to terror.
"In the face of hate and violence, we will love one another. We will not give into fear," he said.
According to NBC News, Mateen had called 911 moments before the shooting to pledge allegiance to the leader of the so-called Islamic State. Rep. Adam Schiff (D-Calif.), the ranking member on the House Intelligence Committee, also said he was told in a briefing that the gunman had "declared his allegiance to ISIS."
The White House said earlier that Obama had been briefed on the situation by Lisa Monaco, the assistant to the president for homeland security and counterterrorism.
According to CBS' Mark Knoller, the president's statement on Orlando is his 20th following a mass shooting. Watch a HuffPost video compilation of his previous addresses here.
UPDATE: Vice President Joe Biden released the following statement on the Orlando shooting:
Last night, at least fifty innocent people gathering to celebrate love and life were brutally killed in an act of pure hate and unspeakable terror. Scores of others were injured in the attack. They were our brothers and our sisters; our friends, neighbors, and loved ones. In the coming days, we will learn more about these fifty souls and the lives they lived and the world they made better.

As the President made clear, we are closely monitoring and fully involved in the investigation of the country's worst mass shooting. We are grateful for the heroic actions of the Orlando Police, first responders—and many bystanders—who charged into danger and saved lives; who rushed the wounded to hospitals in ambulances, in police cars, in the backs of pickup trucks, and carried others to safety. As in the midst of so much evil, their acts are a reminder of the best in our common humanity.

Jill and I offer our prayers and deepest condolences for all those affected by today's horrific events. But our prayers are not enough to end these kinds of senseless mass shootings. The violence is not normal, and the targeting of our lesbian, gay, bisexual, and transgender Americans is evil and abhorrent.

Our law enforcement and intelligence professionals are still gathering the facts, and we do not yet know what, if any, connection or inspiration there may be with terrorist organizations. But we do know this—we will never rest in our relentless campaign to bring to justice all who would do America harm. And even as we grieve and pursue justice, no act of terror—no despicable act of hate—can tear us asunder. Times of unspeakable tragedy and evil like this are the moments to remind the killers, and the world, of what is best in us, and what unites us.

May God give strength to the families, friends, and all those who grieve today, with broken hearts, but unbound resolve. And may God continue to watch over our great nation.
Before You Go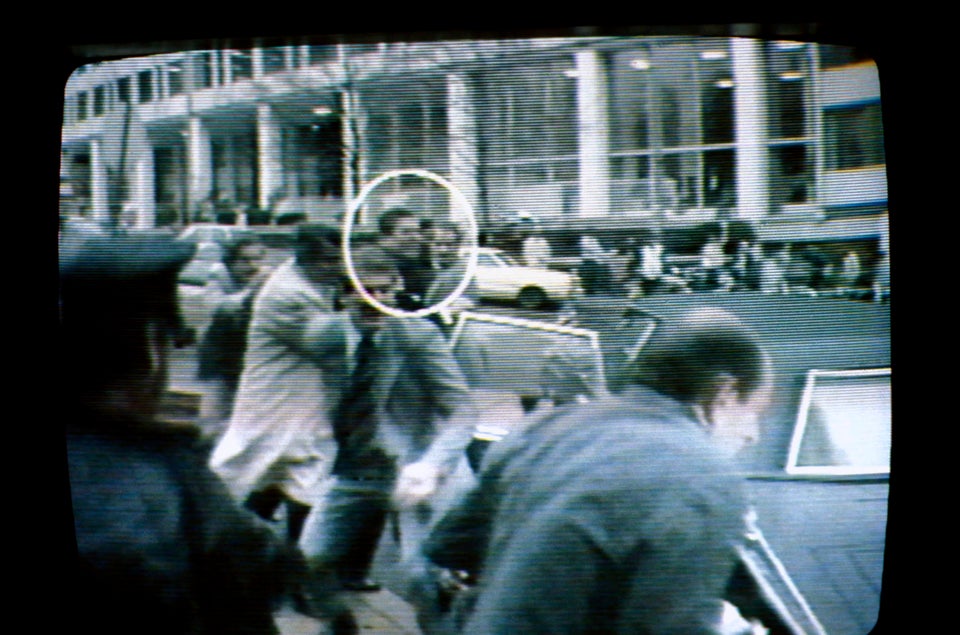 Pivotal Moments In The U.S. Gun Control Debate
Popular in the Community