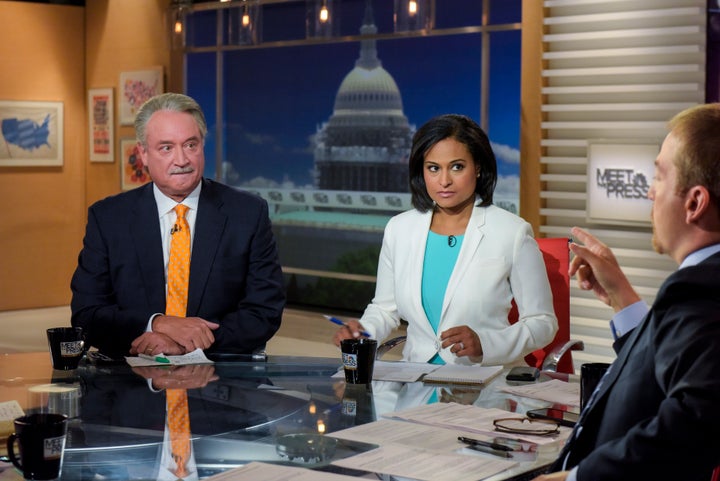 After blaming Hillary Clinton for starting conspiracy theories that Obama was not born in the U.S., Castellanos himself questioned Obama's allegiance to the country, furthering a narrative on the right that the president is exotic. 
"I think the big question about Obama is not where he was born or his faith. The big question about Obama has been...has he considered himself more of a globalist than an American?" Castellanos said. "There is an otherness to this president."
Opposing campaigns then try to exploit this "otherness," Castellanos said. 
"The Clinton campaign tried to exploit it this way," he said.
"Being on the Trump team, I think these two candidates are being treated very differently on this very issue," he continued. "Because this is something that Hillary Clinton's campaign started when it was convenient for her but the media covers it as if it is only Donald Trump."
But accusations by Trump's campaign that Clinton started spreading questions about Obama's citizenship have time and time again been proven false. Trump has fueled the conversation for more than five years. As recently as Wednesday, Trump refused to say whether he believed Obama was born in the U.S., saying he'd do so when it was convenient for him.
Castellanos later tried to clarify his "otherness" comment, tweeting that he was referring to Obama's "cool detachment."
Calling all HuffPost superfans!
Sign up for membership to become a founding member and help shape HuffPost's next chapter