An Independence Day parade in Norfolk, Nebraska included a float depicting President Obama's presidential library as an outhouse, sparking outcry from residents as well as the state's Democratic Party.
The float, which did not identify its sponsor, featured an overall-clad dummy standing in front of an outhouse. Nailed to the structure were wooden signs reading "Obama Presidential Library":
"I'm angry and I'm scared," Glory Kathurima, a Norfolk resident who is originally from Kenya, told the Journal Star. "This float was not just political; this was absolutely a racial statement."
Kathurima says she wrote to the town's mayor as well as the Chamber of Commerce expressing her concerns with the float.
State party officials offered similar criticism.
"We have seen many times when Nebraskans disapproved of the President, but this clearly crosses the line." Nebraska Democratic Party executive director Dan Marvin said in a Saturday statement. "There is a level of respect for the office of the Presidency which should not be crossed. It's beyond disappointing the City of Norfolk, it's officials, and citizens would allow such a thing."
The presidential library outhouse comparison has become somewhat of a conservative meme in recent years. A similar structure was on display at Montana's state Republican convention in 2012. And last fall, an outhouse with a "presidential library" sign drew criticism in a small New Mexico town.
Rick Konopasek, a member of the Norfolk parade committee, defended the float, comparing it to a political cartoon and noting that multiple parade judges awarded it an "honorable mention."
"It's obvious the majority of the community liked it," he said. "So should we deny the 95 percent of those that liked it their rights, just for the 5 percent of people who are upset?"
Before You Go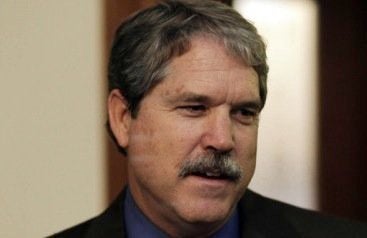 Racist Remarks Made By Politicians
Popular in the Community