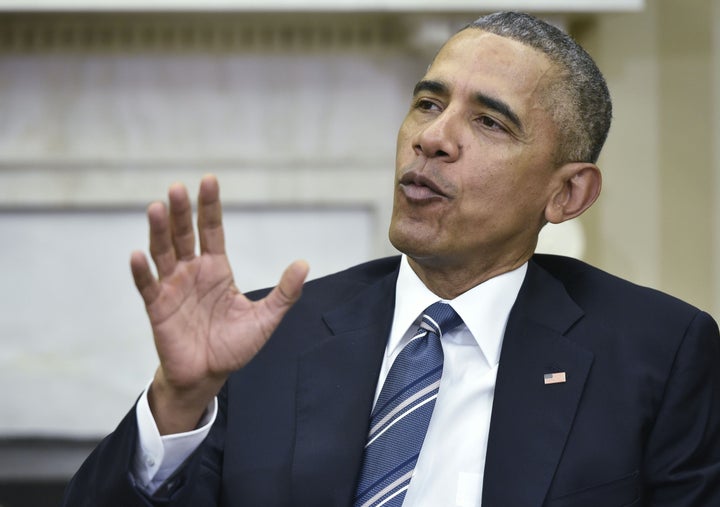 More than 800,000 U.S. workers may be getting more paid sick leave on their jobs, thanks to a federal rule outlined by the Labor Department on Wednesday.
The proposal, set in motion by an executive order from President Barack Obama in September, would guarantee that workers under federal contracts could accrue up to a week of paid leave per year. Companies that want to maintain their business with the government would be required to offer the leave as a benefit.
For now, the rule remains just a proposal, and it has to go through a period of public comment before it can be finalized and go into effect. Republicans and business groups oppose the plan, so administration officials would want to implement the rule before a Republican potentially takes over the White House next year and undoes it.
In a blog post outlining the proposed rule, Labor Secretary Tom Perez said an estimated 828,000 workers would be getting some amount of paid leave that they didn't get before. Roughly 437,000 of those workers currently get no paid leave at all, he added.
"I'm looking forward to a day when working moms and dads can afford to stay home with their sick kids, when a younger worker can take paid sick leave to care for an ailing grandparent and a husband can use his earned sick time to care for his wife -- all without fear of losing a day's pay or their livelihood," Perez wrote. "Today, we're one step closer to making it happen."
The U.S. is an outlier among wealthy countries in not guaranteeing paid sick days for workers. In lieu of a federal mandate, it's left up to individual businesses to decide whether workers can take paid time off when they or their family members are ill.
A handful of states and local governments have implemented their own paid sick leave mandates recently, but the Bureau of Labor Statistics estimates that some 44 million workers still receive no paid leave. Those without the benefit are more likely to be working in low-wage industries such as restaurants and retail, where many workers can't afford to go without a day's pay.
Like raising the minimum wage, expanding paid leave has become a common theme in Obama's speeches about building a fairer economy. As The Huffington Post pointed out early last year, issuing an executive order requiring contractors to provide paid sick days would be one of the easiest ways for the White House to unilaterally bolster paid leave in the U.S.
Issuing such a mandate is perfectly within the administration's power. But without additional action from Congress, the rule is inherently limited, only covering work that's done under federal contracts. That's why the rule would impact hundreds of thousands of workers, as opposed to many millions. Still, there's a long history of presidents using the government's contracting power to send a message to private-sector employers and influence working standards in the broader economy.
Under the proposed plan, how much paid leave workers are guaranteed depends on how much they work. For every 30 hours they log, they would accrue at least one hour of paid time off. The amount would be capped at 56 hours -- or seven days -- for the year. Workers could use the time to care for themselves or a loved one who's sick or suffered domestic violence or a sexual assault. If employers already have leave plans that meet those minimum requirements, they don't have to change anything.
Workers could carry their unused time over into a new year, though employers wouldn't have to allow them to cash out their unused time when they leave the job. And employers could require that workers show proof of the illness -- like a doctor's note or a hospital bill -- in order to use three or more days of their paid time in a row.
The rule would apply only to firms who secure new contracts with the government starting next January, and employees would only be guaranteed leave if they're working under those contracts.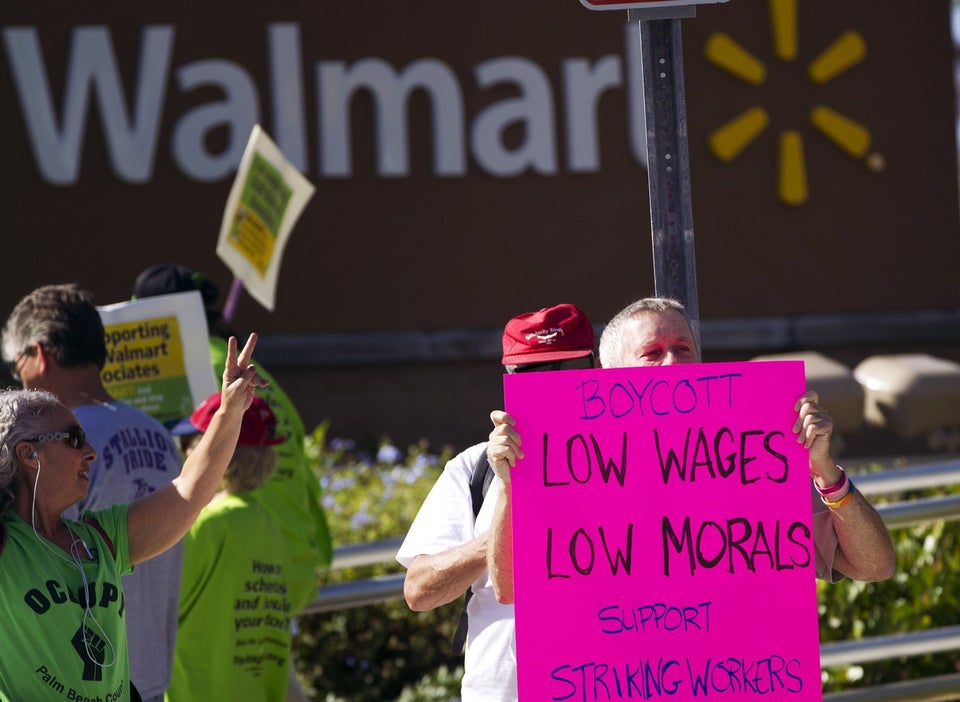 What Minimum Wage Haters Won't Say