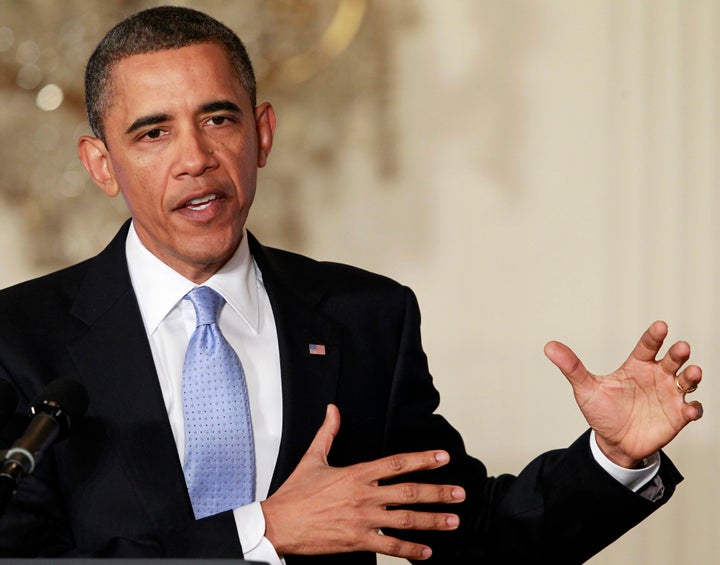 WASHINGTON -- President Barack Obama is going on the offense Tuesday, raising pressure on congressional Republicans to extend the payroll tax cut and unemployment insurance benefits. But it is unclear if the president will accept a GOP effort to separate the two issues.
With weeks before both provisions expire, Obama will host an event at the White House and release a video to nudge Congress to act soon. The White House event, expected to kick off around 10:40 a.m., will feature Americans sharing stories about what the loss of $40 per paycheck means to them. That amount is about how much they would lose if the payroll tax cut isn't extended.
Obama solicited help from the public in December when Congress last fought on the issue. Then, lawmakers failed to pass a yearlong payroll tax cut extension because they couldn't agree how to pay for it, so they opted for a two-month extension for time to reach a long-term deal. That extension expires in late-February.
"To everyone who went online last December and told us what it would be like to lose $40 in every paycheck, you should know that you made all the difference. Your voices changed the debate and reminded Washington what was at stake," Obama says in the new video. "Well, once again, I need you. We all need you to speak out because if Congress fails to act soon, then taxes on the middle class will go up. So use the #40dollars hash-tag on Twitter or head to whitehouse.gov, and tell everyone what $40 means to you."
White House communications director Dan Pfeiffer reiterated that Congress needs to reach an agreement by the end of February or 160 million Americans will be hit with a tax hike.
"In December, we asked America to tell us what losing $40 per paycheck would mean for their family, and the answers came from across the country -- from students trying to stretch the budget a little bit further. From moms who need to buy their children lunch every day in the school cafeteria. And from commuters who are filling up the tank and looking at rising gas prices. Using Twitter, email and Facebook, they told us clearly that $40 can make all the difference in the world," Pfeiffer wrote in a Tuesday morning blog post.
White House Press Secretary Jay Carney ducked questions at a Monday briefing on whether Obama could support splitting the two issues. Democrats want to keep them tied together to ensure both pass. The GOP idea to pass only the payroll tax cut extension could spell trouble for the unemployment benefit extension, an issue far less popular among Republicans.
"This is a hypothetical proposal put out that they said they might do if conversations with folks on Capitol Hill don't progress according to the way they want," Carney said of the GOP proposal. "Let's just see how this process plays out."
Carney said extending the payroll tax cut and unemployment insurance benefits are "equally important" to the economy.
At least one top Democrat doesn't like decoupling the payroll tax from unemployment benefits, nor does she like the idea of splitting those issues from the "doc fix," a measure needed to prevent cuts to Medicare reimbursements.
"The Republican plan to decouple the payroll tax jeopardizes both the ability of seniors to see their Medicare doctors and benefits for millions of Americans who lost their jobs. There is no reason all three of these priorities cannot proceed at the same time," House Minority Leader Nancy Pelosi (D-Calif.) said in a statement.
Calling all HuffPost superfans!
Sign up for membership to become a founding member and help shape HuffPost's next chapter
BEFORE YOU GO