We let out an audible gasp when we saw Michelle Obama's outfit today. In her bright red a-line dress, the classic frame purse, the red flats and the pearls (!!), the first lady looked as ladylike and elegant as we've ever seen her.
But we gasped even more when we caught another swoon-worthy moment: Obama PDA.
President Obama and Michelle held hands as they strolled through Fort Stewart Warriors Walk in Hinesville, Georgia, today, mourning fallen soldiers and signing a new Executive Order to help current military families.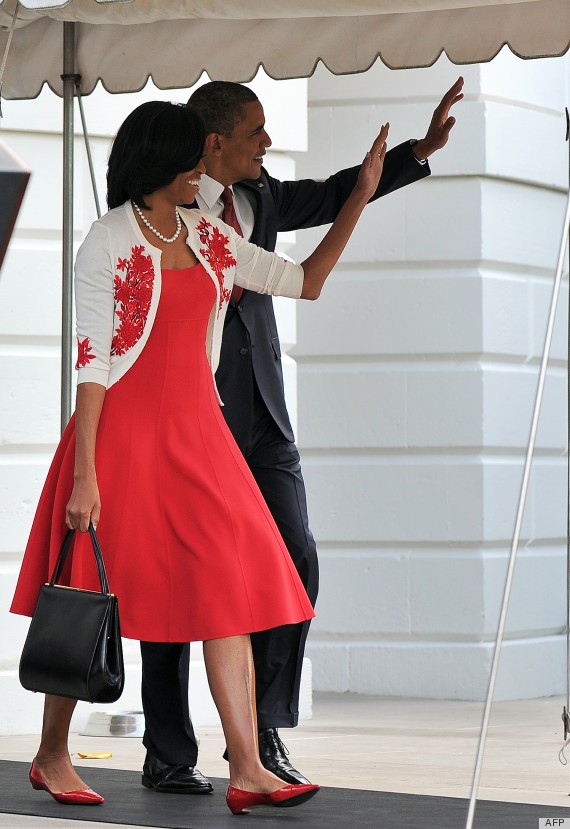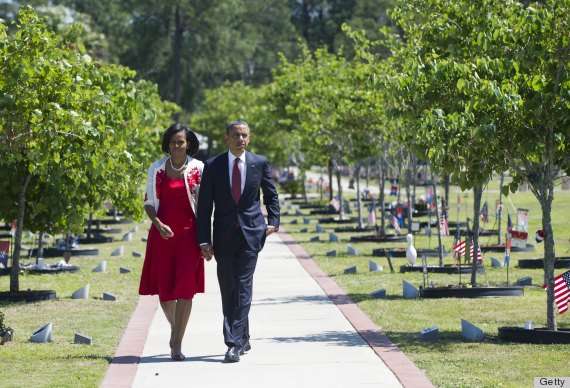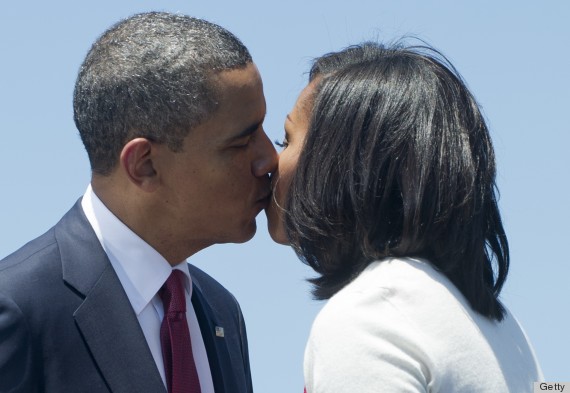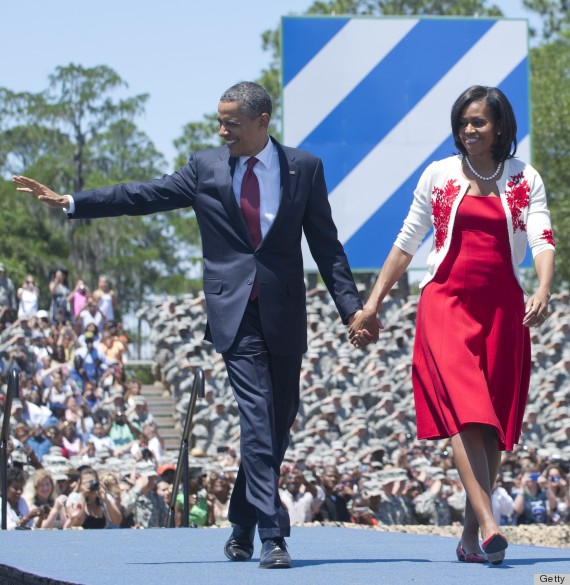 See the Obamas' sweetest moments from 2011!