"I think people forget that we've lived in the White House for six years," Michelle Obama told the magazine. "Before that, Barack Obama was a black man that lived on the South Side of Chicago, who had his share of troubles catching cabs."
In the interview, the president said it's common for black men to understand what it's like to be racially profiled. The first lady specifically mentioned an incident where Obama was asked to get coffee while attending a black-tie dinner.
In a Nov. 2008 piece published by the Wall Street Journal, Susan Davis recalled a 2003 party she attended with Obama, when another guest told her he had asked Obama "to fetch him a drink."
"There's no black male my age, who's a professional, who hasn't come out of a restaurant and is waiting for their car and somebody didn't hand them their car keys," Obama told People.
Amid discussions over race relations sparked by the deaths of Michael Brown in Ferguson, Missouri, Eric Garner in New York City, Tamir Rice in Cleveland, Ohio, and others, Obama has made several recent comments on race, highlighting his concern for "when anybody in this country is not being treated equally under the law."
"It's incumbent on all of us as Americans ...that we recognize that this is an American problem and not just a black problem," Obama said after a grand jury announced it would not indict the NYPD officer who killed Garner. "It is an American problem when anybody in this country is not being treated equally under the law."
Obama told People his experiences "are nothing" in light of more serious situations of racial profiling by police.
"The small irritations or indignities that we experience are nothing compared to what a previous generation experienced," Obama said. "It's one thing for me to be mistaken for a waiter at a gala. It's another thing for my son to be mistaken for a robber and to be handcuffed, or worse, if he happens to be walking down the street and is dressed the way teenagers dress."
Before You Go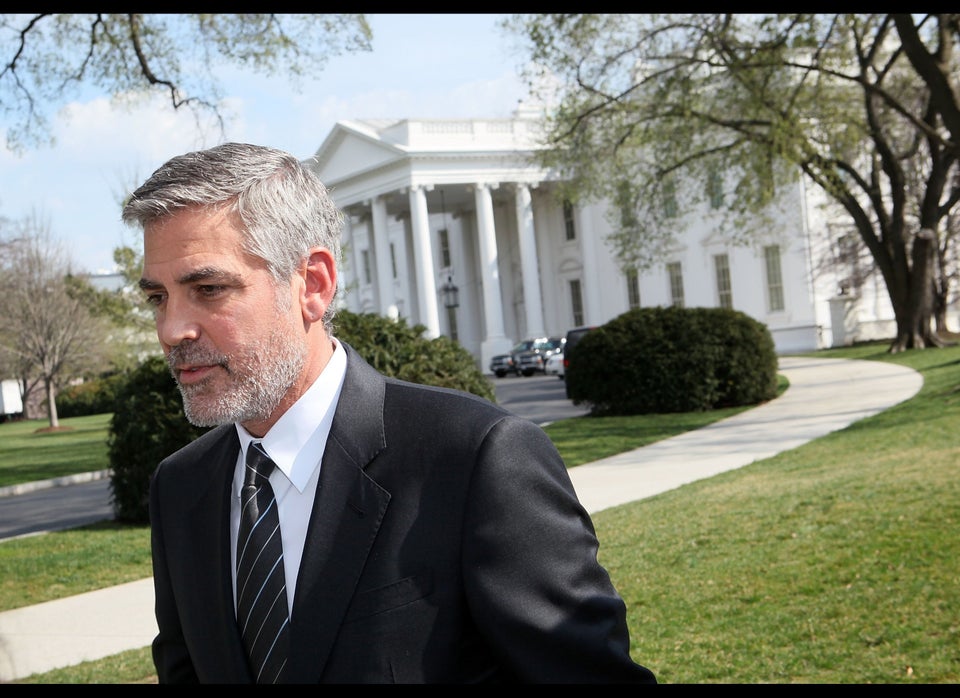 Obama With Celebrities
Popular in the Community