This week, after Trump's sexist Twitter meltdown about MSNBC's Mika Brzezinski, Souza took to Instagram to remind us how much Obama valued gender equality in a series of five photos called "Respect for women."
The first photo was one in the White House from 2013. "Respect for women, 1." Souza wrote in the caption.
"President Obama strategizes with from left, White House Counsel Kathy Ruemmler; Communications Director Jennifer Palmeiri; Katie Beirne Fallon, Deputy Communications Director; and Cecelia Munoz, Director of the Domestic Policy Council, in 2013."
The other four photos were taken in other cities around the country, as well as one in Afghanistan.
In one photo he's seen sharing a meal with a woman who'd written him a letter about "the economic challenges of raising a family," and in another, he's hugging a female U.S. Army soldier.
Ahhh, the good ol' days. As one Instagram commenter pointed out, "Hey, remember when we had a President who gave a shit? That was nice."
Before You Go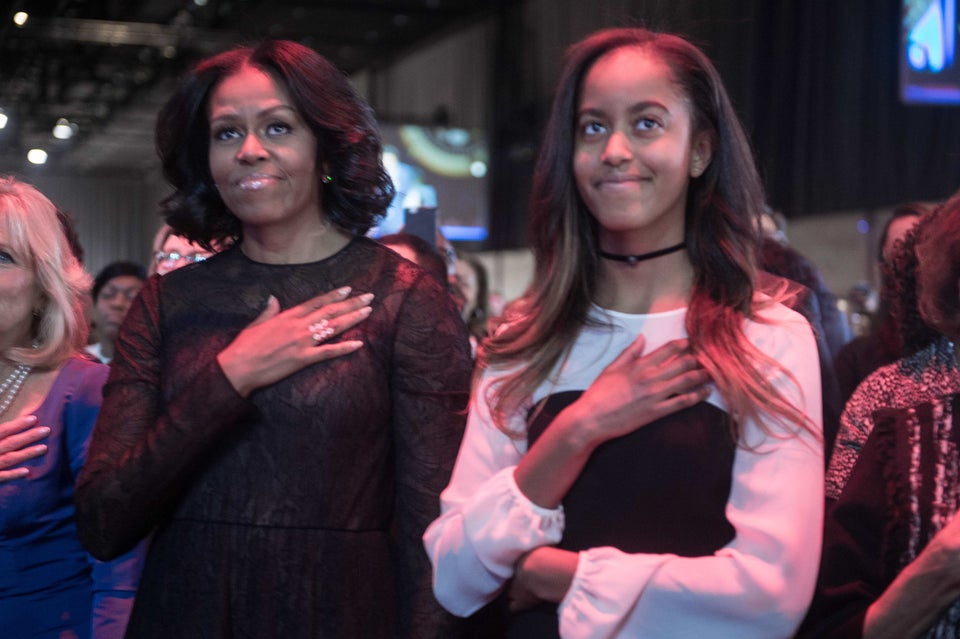 President Barack Obama's Final Farewell
Popular in the Community