President Obama announced Monday he will seek $1.8 billion in emergency funding from Congress to fight Zika virus at home and abroad.
"The good news is this is not like Ebola," Obama said on CBS This Morning. "People don't die of Zika. A lot of people who get it don't even know that they have it.
"What we now know, though, is that there appears to be some significant risk for pregnant women or women who are thinking about getting pregnant," he added.
The majority of the requested funding would go to the Department of Health and Human Services for Zika virus readiness in the U.S. It would fund mosquito control programs, research into the apparent link between Zika virus and the birth defect microcephaly, and increasing the scope of Zika virus surveillance efforts, according to a White House press release. Three specific areas would receive the largest budget allocations:
Vaccine development: $200 million of the requested funds would be dedicated to Zika and chikungunya virus vaccine development. Both diseases are primarily spread by the Aedes aegypti mosquito.
Foreign aid: Obama requested $335 million in aid to countries with ongoing Zika outbreaks, particularly in South and Central America and the Caribbean.
Puerto Rico: $250 million would be allocated to Puerto Rico, which declared a state of emergency last week. There are currently 22 people in the U.S. territory with Zika virus, including one pregnant woman. (By comparison, there are currently only 51 people with Zika in the continental United States, including one sexually transmitted Zika case in Texas.)
For most people, Zika virus prompts only mild symptoms, including fever, rash, headaches and joint pain. In most cases, infected people don't experience any symptoms at all.
In pregnant women, however, the virus is strongly suspected to be linked to microcephaly, a birth defect that causes babies to be born with abnormally small heads. In some cases, microcephaly can lead to lifelong developmental problems. Over the last four months in Brazil, the country at the center of the Zika crisis, there have been some 4,074 suspected or confirmed cases of microcephaly reported.
The research plan
The Zika emergency funding request is separate from the federal 2017 budget Obama is expected to release on Tuesday.
"We're hopeful that Congress will recognize the urgency of the request and act quickly on it," press secretary Josh Earnest said in a Monday press briefing following Obama's announcement.
Dr. Anthony Fauci, director of the National Institute of Allergy and Infectious Diseases, the research arm of the National Institutes of Health, highlighted the need to learn more about the natural history of the infection, develop a diagnostic test, and create vaccine.
In particular, Fauci noted that doctors are in dire need of a fast, reliable diagnostic test for Zika virus that they can use for pregnant women who may have gotten the virus, but already cleared it on their own.
The current test takes about 10 days to detect the antibodies an infected person's body produced in response to the virus, but if the patient tests positive, it could mean she had either Zika virus or dengue fever in the past. At that point, an even more specialized test is used to distinguish between the two very similar viruses. Doctors need a specific test for Zika virus, Fauci said, that accomplishes the diagnosis in a short amount of time.
Finding a vaccine
Fauci also laid out a timeline for testing a potential Zika vaccine. Phase I testing evaluates if a vaccine is safe and if it induces an effective response in healthy people; because scientists in the past have already successfully created vaccines for two related viruses -- yellow and dengue fever -- the Phase I testing for a Zika virus vaccine could start as early as the end of summer and take about three months.
In Phase II trials, if the epidemic is still raging, scientists should be able to determine whether a vaccine is safe and effective within six to eight months, he said.
"People say a vaccine won't be ready for three to five years," said Fauci. "That's true, if you're talking about dotting all the I's and crossing all the T's and getting an FDA-, absolutely-approved safe and effective vaccine. But when you're in an emergency situation, I think we can move much more quickly and perhaps get an accelerated approval."
Americans shouldn't panic in the face of Zika
Dr. Anne Schuchat, principal deputy director of the U.S. Centers for Disease Control and Prevention, stressed Monday that while the CDC is taking Zika seriously, the virus shouldn't change everyday life for the average American.
"If you are pregnant, we have taken the unusual step of recommending that you avoid travel to areas where Zika is," she said, noting that pregnant women who must travel to or live in Zika outbreak areas should vigilantly apply mosquito repellent and take steps to avoid mosquito bites.
"We've issued a number of guidances, not just for travel, but guidance for health care workers," Schuchat said. "So they know how to take care of women who may have been exposed to the virus and how to council them about things like sex during pregnancy."
Despite Obama's emergency Zika funding request, he cautioned Americans not to panic about the virus.
"This is not something where people are going to die," he repeated. "It is something that we have to take seriously."


Read more Zika virus coverage: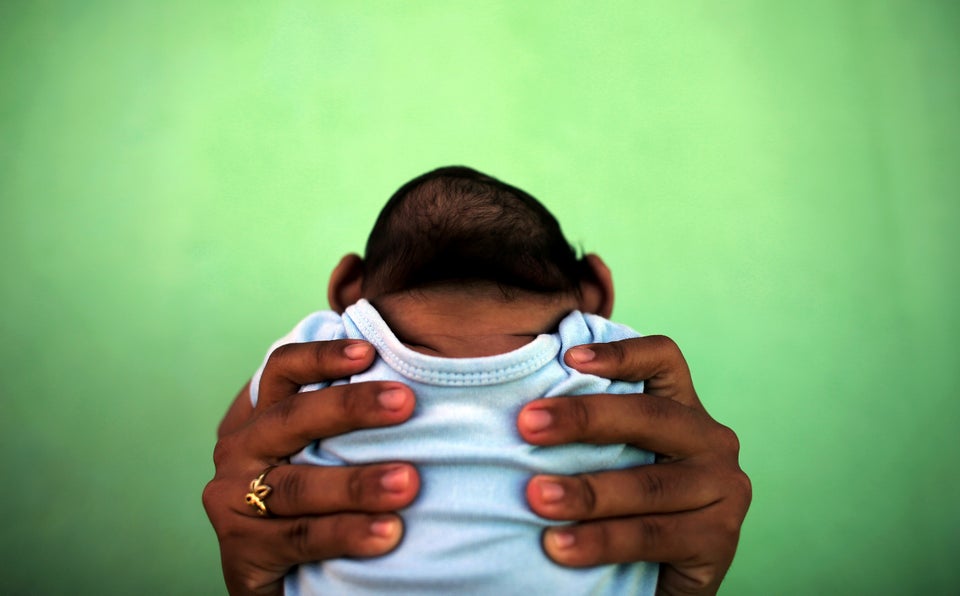 Zika Virus In Brazil
Related