President Barack Obama became the first sitting president Friday to address Planned Parenthood's national conference, where he reassured the organization and its supporters that he will continue to fight on their behalf.
"When politicians try to turn Planned Parenthood into a punching bag, they're not just talking about you," he told the crowd of 1,200. "They're talking about the millions of women you serve. When they talk about cutting off your funding, let's be clear: They're talking about telling many of those women, 'You're on your own.' They're talking about shutting those women out at a time when women need it most, shutting off communities that need more health care options for women, not less."
Obama was originally scheduled to address Planned Parenthood's annual gala Thursday night, but he rescheduled the speech in order to attend a memorial service in West, Texas. The scheduling change fueled some speculation that Obama was distancing himself from the family planning provider, but he dispelled those rumors Friday.
"I'm sorry I could not be at the party yesterday," he said during his speech at a Marriott in Washington, D.C. "I understand it was a little wild. But as all of you know, obviously, we've gone through a pretty tough week and a half. I was down in Texas letting the people of West, Texas, know that we love them and care about them in their time of grieving."
While Obama has previously avoided discussing the specifics of some state legislatures' anti-abortion proposals, he denounced several abortion restrictions specifically in his speech to Planned Parenthood.
"In North Dakota, they passed a law that outlaws your right to choose starting as early as six weeks, even if a woman is raped. A woman may not even know she's pregnant at six weeks," he said. "In Mississippi, a ballot initiative was put forward that would not only outlaw your right to choose, but could have had all sorts of other far-reaching consequences, like cutting off your access to fertility treatments and making certain forms of contraception a crime. That's absurd, and it's wrong."
Two Republicans in Congress and multiple GOP-controlled state legislatures have already introduced bills to defund Planned Parenthood this year, but Obama assured the organization's president, Cecile Richards, and the crowd that he will continue to fight those efforts.
"No matter how great the challenge, no matter how fierce the opposition, there's one thing the past few years have shown us: Planned Parenthood is not going anywhere," he said. "As long as we've got to fight to make sure women have access to quality health care, and as long as we've got to fight to protect a woman's right to make her own choices about her own health, I want you to know that you've got a president who's going to be right there with you."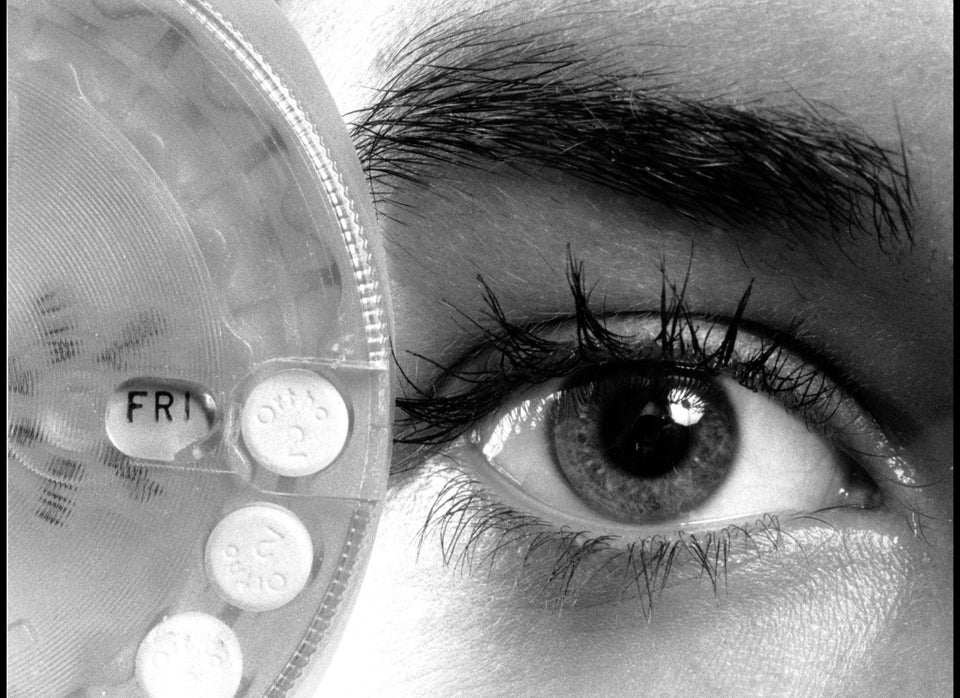 Lies GOP Tells About Women's Bodies